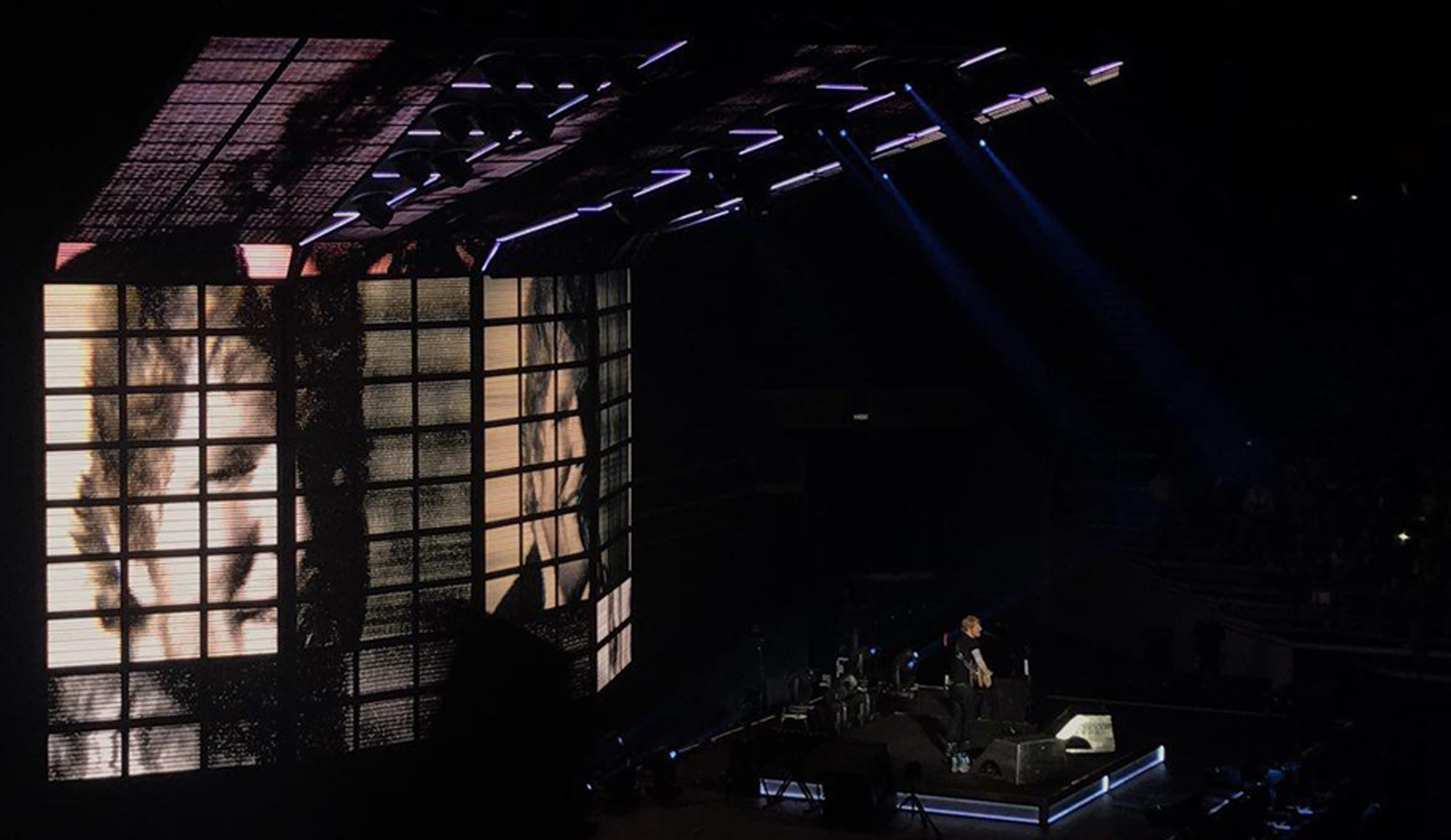 BEFORE the 90-minute set began, rising American musician Lauv opened the show with his hit tracks such as I Like Me Better and The Other.
But once the lights dimmed, the British redhead burst onto the stage singing Castle On The Hill, a high-powered track off his latest album ÷ (pronounced: divide). Unceasing cheers from the crowd echoed through the Singapore Indoor Stadium as Sheeran showed off his mad guitar skills and got the audience going with his powerful vocals.
Also not surprising was how the international star appeared on stage in a casual outfit, simply sporting a T-shirt and jeans. After all, I suppose the only accessories he really needed were his guitars, ukulele and loop pedal. Even then, his stage presence proved him more than a mere busker or musician.
Despite fracturing both arms and cracking his ribs from a bicycle accident, the 26-year-old was full of energy and spirit for the 20,000 fans who attended the concert. My excitement to hear him 'live' was honestly intensified after the initial suspense of not knowing whether he would be able to grace our little red dot after his accident.
Most of the dates on the Asian leg of his Divide world tour were affected as he even had to cancel shows in Taipei, Seoul, Hong Kong and Jakarta.
Upon knowing that Singapore would mark his first return to the stage, I was beyond grateful to know I could still look forward to hearing him live for the first time.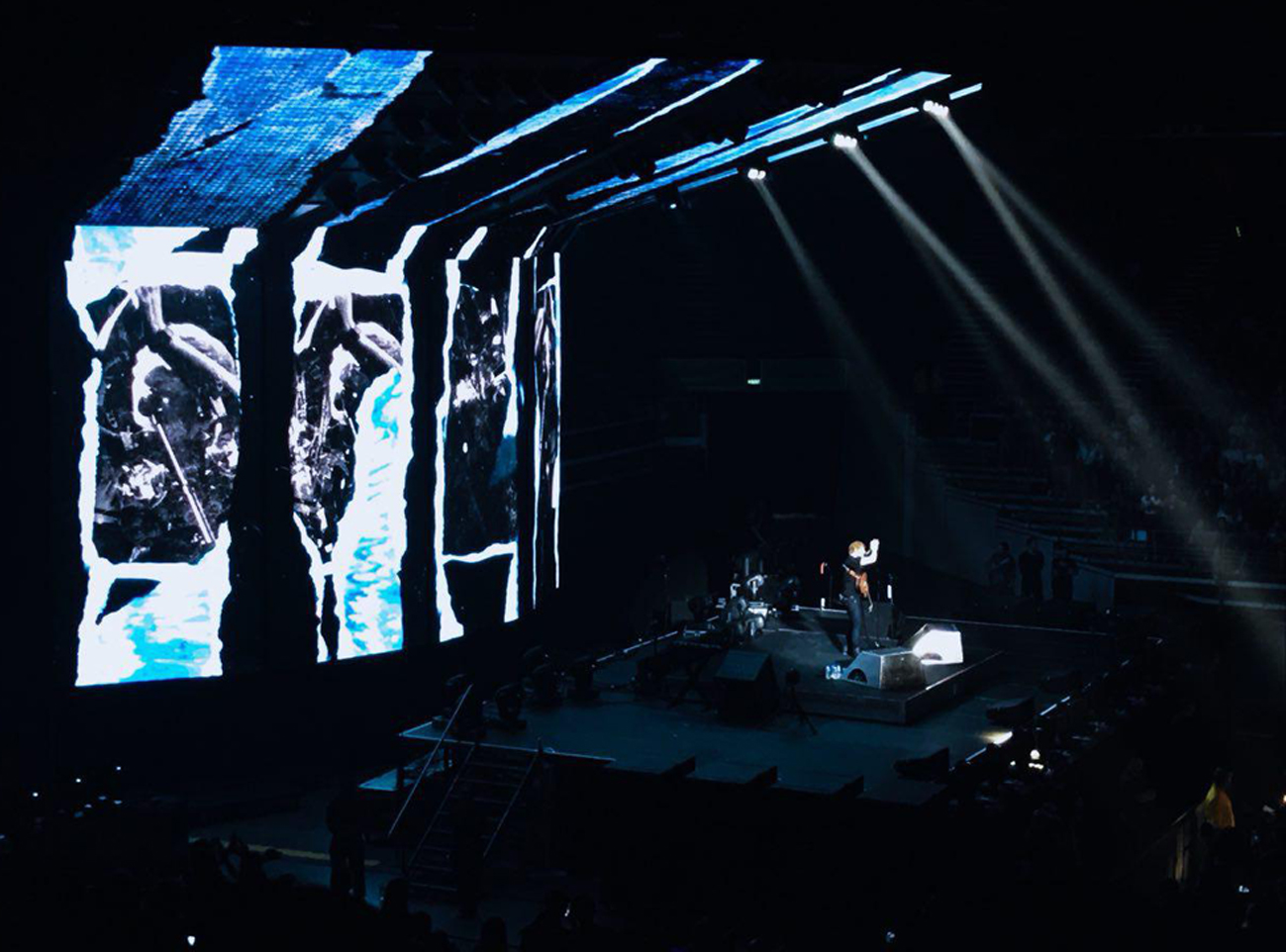 Sheeran performed popular songs from his latest album such as Perfect and Shape Of You. Though they weren't my favourites off the album, I thoroughly enjoyed singing along to them and jiving to the strums of his guitar.
He also sang Supermarket Flowers, a ballad written as a tribute to his late grandmother. It was only his fifth time performing the song live as it usually "gets depressing and dampers the atmosphere". But this was one song I was praying he would perform as it was my personal favourite, along with Galway Girl which I always thought was a new spin compared to his usual pop-style tunes.
Throughout the concert, he also rallied the audience to "sing as out of tune" as they possibly can and dance to their hearts' content by joking about his experiences as an awkward concert-goer.
For someone who didn't manage to attend his concert here in 2015 during his Multiply tour, it was immensely overwhelming to still be able to hear his previous hits. The stadium was a sea of swaying starry lights as Sheeran also performed Photograph and Thinking Out Loud, both evoking massive choruses from fans.
Ed Sheeran's phenomenal authenticity hit me with a bang at the end of the evening. Sold-out concerts and success do not always have to be packaged with a boisterous band, flashy outfits and strapping good looks. The true way to melting a girl's heart can be that easy — a down-to-earth personality, passion, talent and possibly that distinguishable ginger hair.