Unabashed and ever-evolving, progressive rockers Closure in Moscow bring on the funk with their second full-length, and serve up a refreshing blend of tunes that brim with both punch and panache.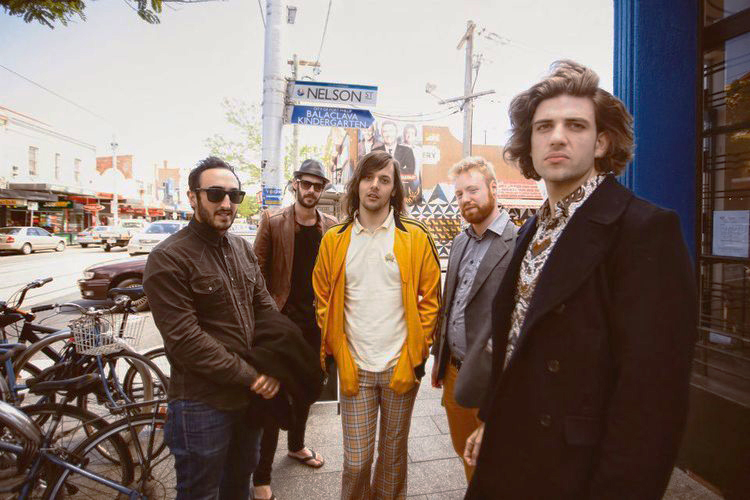 Detractors will often say that Melbourne-based Closure in Moscow has always had a bit of an identity crisis. Their debut EP, The Penance and the Patience, was overflowing with the post-hardcore sensibilities that one would associate with acts like Saosin or Circa Survive. But just a year later, their second release, First Temple, signalled a major shift in their style. The darker, heavier guitar riffs have given way to brighter, busier jams a la Fall of Troy. And their composition, although still largely straight-forward, began to veer away from the sometimes predictable conventions of the genre.
Some fans welcomed the shift, others did not.
But whatever your opinions of them, their third release, Pink Lemonade, shows that they are a band that, quite frankly – really doesn't care what you think.
Five years from their last release, Pink Lemonade is a wild, roaring ride of unbridled creativity that is unapologetic about both its flamboyance and its self-indulgence. And that's largely a good thing.
Preludes aside, the album opens with speed and complexity with its first two tracks, Pink Lemonade and Neoprene Byzantine. The former starts off with an aggressive but accessible rock section that transitions nicely into a tasty tempo break filled with effective vocal trades from vocalist Christopher deCinque and guitarist Mansur Zennelli. The band lets loose in the latter track, and showcases some of its technical intricacy and The Mars Volta influences that were present in both of their previous releases.
The album continues with the groovy but relatively down-tempo Seeds of Gold, before gospel-esque tracks like Dinosaur Boss Battle and The Church of the Technochrist provide some much needed middle ground for the uninitiated, though it might still contain a bit too much fluff for the average listener. The album ends with the upbeat, almost cartoonish Happy Days, which fully sums up its quirkiness and diversity.
For all its grandiose and entertainment value, Pink Lemonade is not without its frailties. The sheer amount of influences present in the record may mean a bit of something for everybody, but it also means that ardent fans of its previous releases might find its sound too varied to love. The indulgence of some its tracks might also put off more moderate listeners, who might not take well to listening to prolonged instrumental sections like those found in That Brahmatron Song.
Overall, the album is a tribute to progressive-rock's namesake. A fun, albeit over-the-top album that many will hate to love, It is the representation of a band that truly wishes to transcend popular opinion to progress and experiment musically. An audacious attempt to push the envelope in a stagnating scene, we can only hope that more bands will be willing to make the bold moves and follow in their footsteps.