Internship tends to trigger a mixed bag of feelings for students. The excitement of a taste of the professional or corporate world is always accompanied by the jitters and nervousness brought by expectations and a new environment.
How do you navigate this transition?
Panelists at the webinar came from various sectors in the media and communications industry. They included mass communication alumni, Vlade Joyce and Deepanraj Ganesan, Journalist Lydia Lim from Singapore Press Holdings (SPH), and Public Relations professionals, Selvi R from IPRS and Nicholas Tan from WE Communications.
We nailed down three critical points from the webinar that you can hold fast to as you prepare for this crucial step in the world of media.
LEARN TO ADAPT AMID PANDEMIC
The webinar gave students many insights into what internships could be like in this pandemic. It also shed light on how the industry has changed as a result.
After more than a year since the pandemic hit, working from home has become a norm. Ms Lim described this as "a challenging environment" as companies are still trying to get better at communicating and onboarding people. She added: "Internship will also be a lesson in learning to work and do journalism remotely."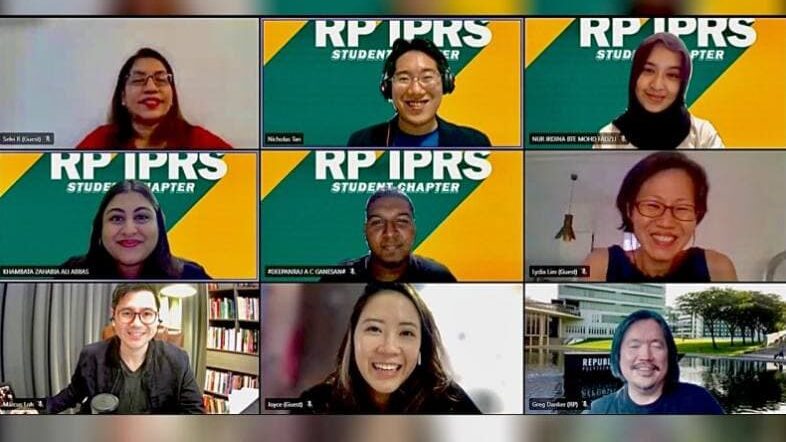 The pandemic has also challenged communication in the media industry. Mr Tan said: "For the agency practitioners like ourselves to actually find new ways to engage with clients and audiences. Covid-19 has forced us to become a lot more creative in thinking about what might work or what might not work."
The pandemic has not only changed the way messages are delivered but also the tone of the messages. Ms Selvi said: "What has changed from a Covid-19 perspective is not only the way we deliver the message, but the tone. We have to be very careful with the tone and very empathetic with the messages."

CREATIVITY IS AN ASSET

At the start of the webinar, students participated in a discussion where they were asked to share their perceptions of the Public Relations or PR industry. In the discussion, many had felt that PR limits your creativity. But Ms Selvi explained that in fact, the sector demands creativity.
"Creativity is one of the greatest assets that we experience in an agency because you have so many different people coming together with different minds, and we share our best practices and ideas," said Ms Selvi.
Mr Tan also added that working in PR is "very much like wearing different hats" as you will be working with different clients across different industries daily. "What you learn in one area can easily be applied to another area," he said.

GET COMFORTABLE WITH DIGITAL
Students kept flooding the webinar with questions on digitalisation which has impacted the media industry significantly. Understanding media technology is a must in the digital age to reach your audiences.
Ms Lim said that digitalisation has created more "variety in the work and the roles" that journalists do and it has "enabled us (journalists) to do storytelling in wonderful new ways".
In the area of PR, Ms Selvi said that in today's context, you will not be able to work without having digital knowledge.
"Digital knowledge and digital tools will enable you and help you provide high value services to your clients," she added.

Amidst the expectations, students should not forget that every internship is part of their learning experience and provides an opportunity to explore in their area of interest. DMC alumnus Ms Joyce highlighted this in her presentation during the webinar.
"When you first become an intern, you will definitely be given a task that you're not really comfortable with, or you do not know how to do. But chances are, you will be good at it in the future. So my advice would be to learn as you grow," she said.