The President's Star Charity (PSC) is a 2-hour live annual fundraising event that celebrates the inspirational stories of individuals supported by the organisations under the President's Challenge and rallies Singaporeans to donate.
Themed 'Small Actions, Big Changes', the 2022 rendition delivered the message that even the smallest of actions can make a big difference, and it does just that — raising a record-breaking $13.9 million dollars thanks to the donations from the public, thereby shattering last year's record of S$10,902,409.
A DISPLAY OF HEARTWARMING COLLABORATIONS
With an exciting lineup filled with a throng of artists, and hosted by Kym Ng and Steven Chia, it was a night of exhilarating performances from local artistes like Zoe Tay, Taufik Batisah, Sylvester Lim, Pavithra Nair, to international artistes like Eric Zhou and more.
One performance was by Pavithra Nair, recipient of the Pradhana Vizha 2021 Best Original Singer.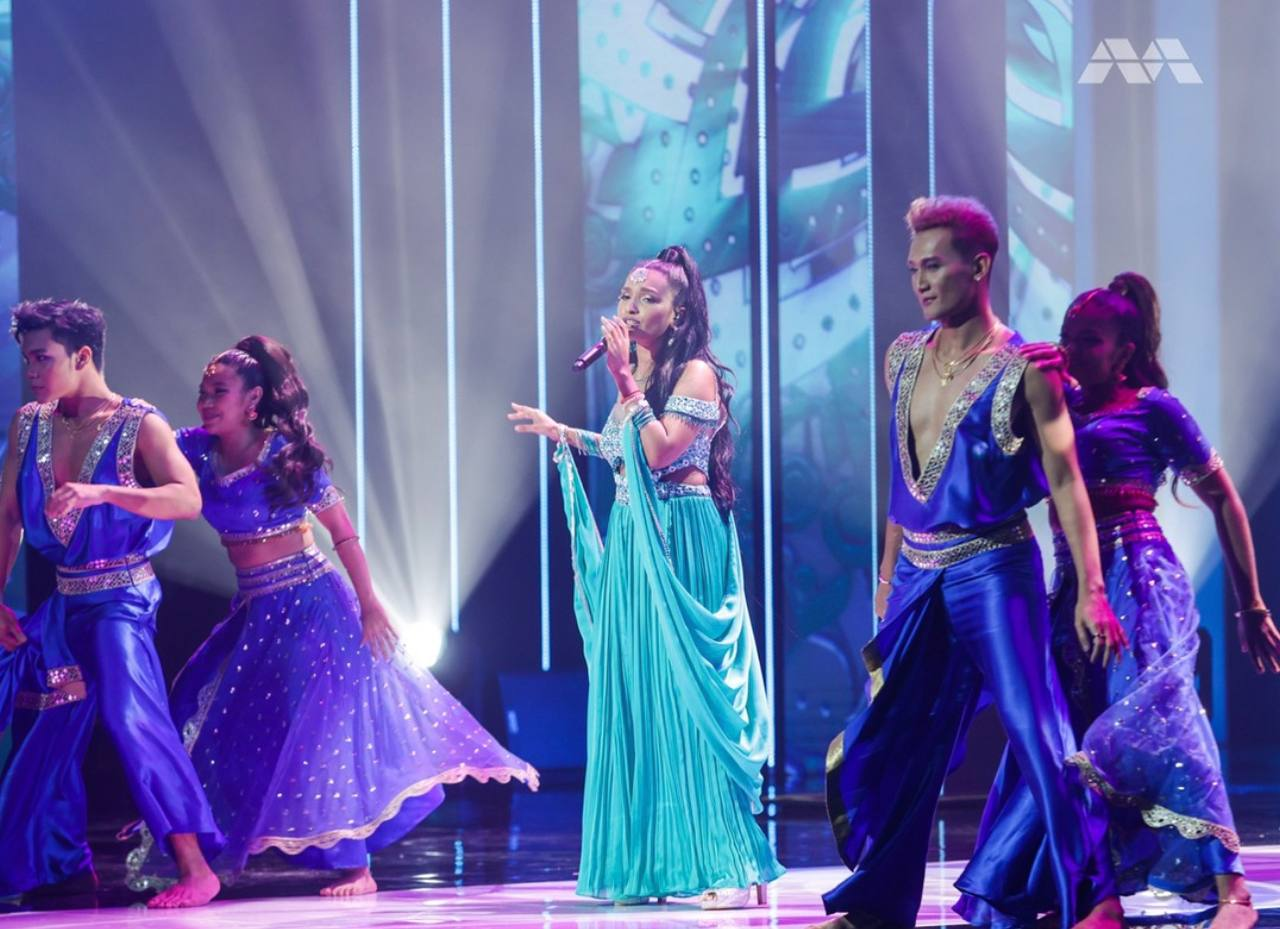 Sharing how many of her performances usually consisted of her performing a melody whilst standing on stage alone, this performance was a special one for her.
"It was full of colour, it was gorgeous, I even got dancers to perform the song with me and recorded the music and chorus from scratch," she said as she glistens with excitement.
She added that performing the song again 11 years later was a statement of how much she's grown. She hoped this performance would be a message to always keep dreaming and going — because your efforts will bring you places.
A CIRCUS ACT
Another dazzling performance that caught the eyes of many was the juggling act put up by local sweethearts Elvin Ng, Zoey Tay, and Richie Koh. Together with the APSN Delta Senior Circus Art Group, the circus act was something unique to the PSC show.
As a Circus Arts Co-Curriculum Activity (CCA) formed in January earlier this year, Dcirculus is for students who graduated from the APSN Katong's branch to allow them to keep growing in their skills.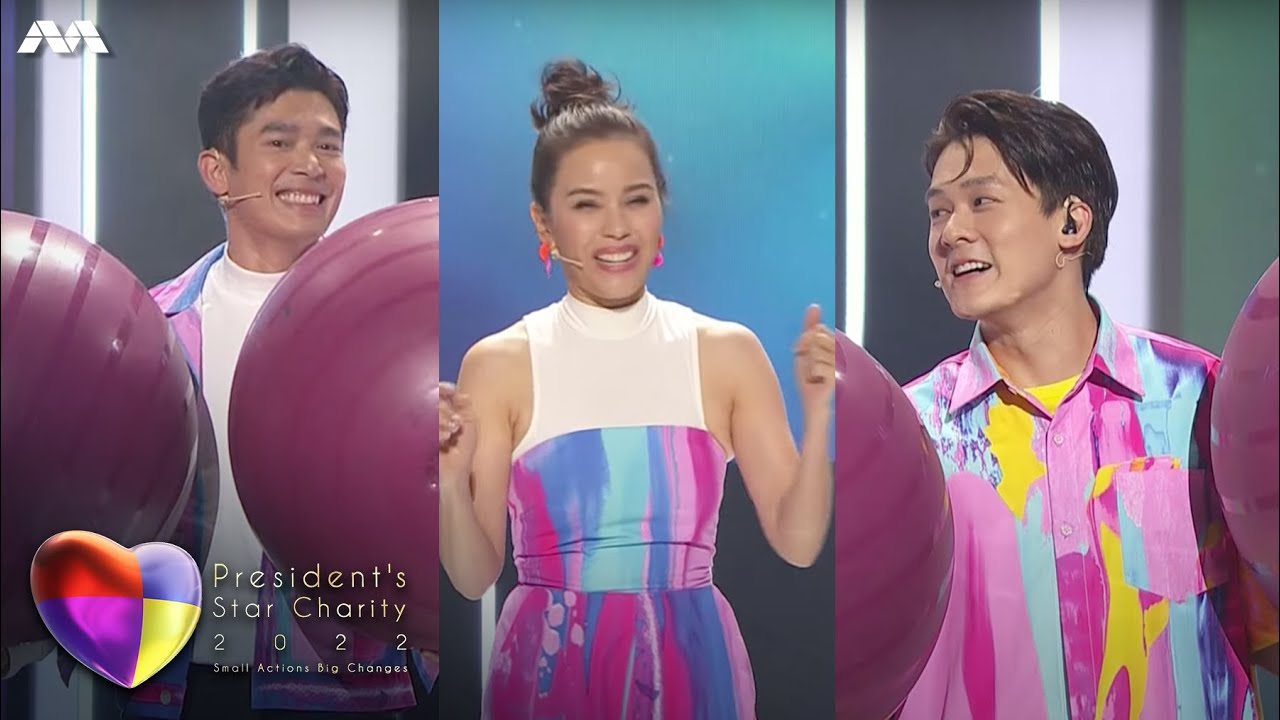 This item, consisting of 11 people, went about with several acts, from Zoey Tay assisting a young boy with his juggling of three palm-sized balls to the entire group coming out and exchanging yoga-sized balls across the stage in unison, and ending it off with a bang, with Elvin and Richie going back and forth exchanging the same yoga balls, without breaking a sweat.
Despite this being Elvin's first time performing a juggling act, he seemed like a total natural up on stage, and the entire group was greeted with many rounds of applause throughout the acts.
But to him, the best part of the whole performance was getting to work with the kids from D'Circulus.
"What we get out of this mostly, is our interaction with them. It is really heartwarming and to see them, all innocent, naive, their smiles, and for myself, I've been the Autism Ambassador for a few years now, and I had a chance to do a role, with a boy with autism and that's when I had interaction with them. I realised they're so special, and the difficulties their families meet with, and I would like to just raise awareness (for them)" he said.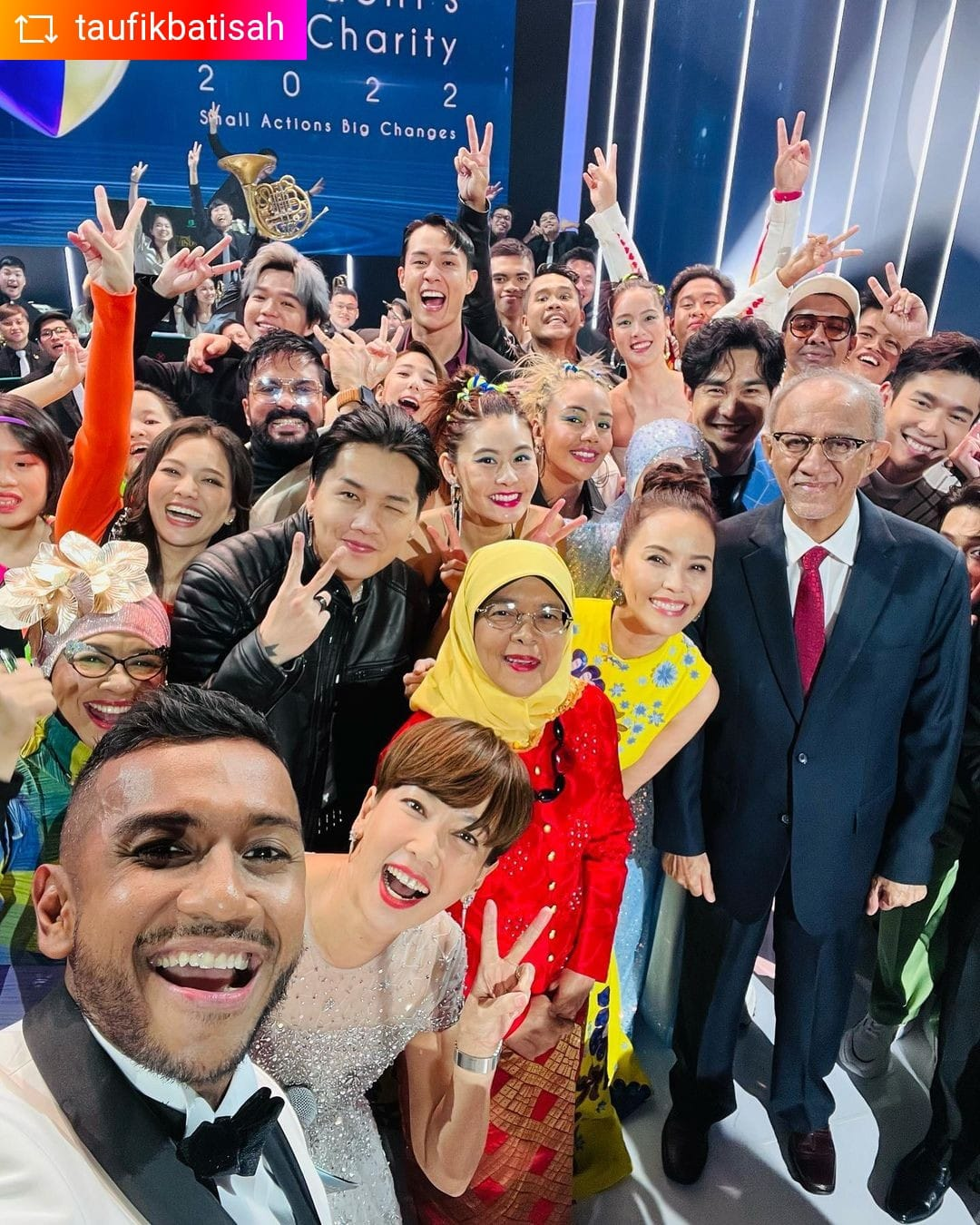 Other highlights included captivating and exhilarating performances spanning from bungee jumping to juggling and heartily reliving old tunes.
NEW MAN ON BOARD
With this being Jaynesh Isuran's first time ever performing at PSC 2022, he feels like it was a mind-blowingly fantastic feeling.
He shared that "it was a little nerve-wracking and scary to think about being hooked up to a surface and dancing at first", but after "months of training and his team's strong cohesion and synergy", it helped him to overcome his fear.
"It isn't always about the money, doing something good comes from within and if you wish to do something good for someone, it can be anything so long as you put your hearts, mind and effort to do so," Jaynesh adds.
Meeting and working with such extraordinarily young and talented individuals was one of his biggest takeaways from this year's PSC. He loved how spirited and motivating everyone was to one another.
Rahimah Rahim, a veteran artist, wishes that even after Generation X has stepped down, the "younger generations will be committed to continuing this lifelong legacy of graciously giving to the community," regardless of where they came from.
All proceeds from PSC 2022 will aid the 82 benefitting organisations backed by the President's Challenge. These include Club HEAL (Hope, Empowerment, Acceptance & Love), a charity that supports the societal reintegration of individuals with mental health issues.
The President's Star Charity 2022, televised live on, the 30th of October 2022 (Sunday), and is available on meWATCH, and Mediacorp's Entertainment YouTube channel.