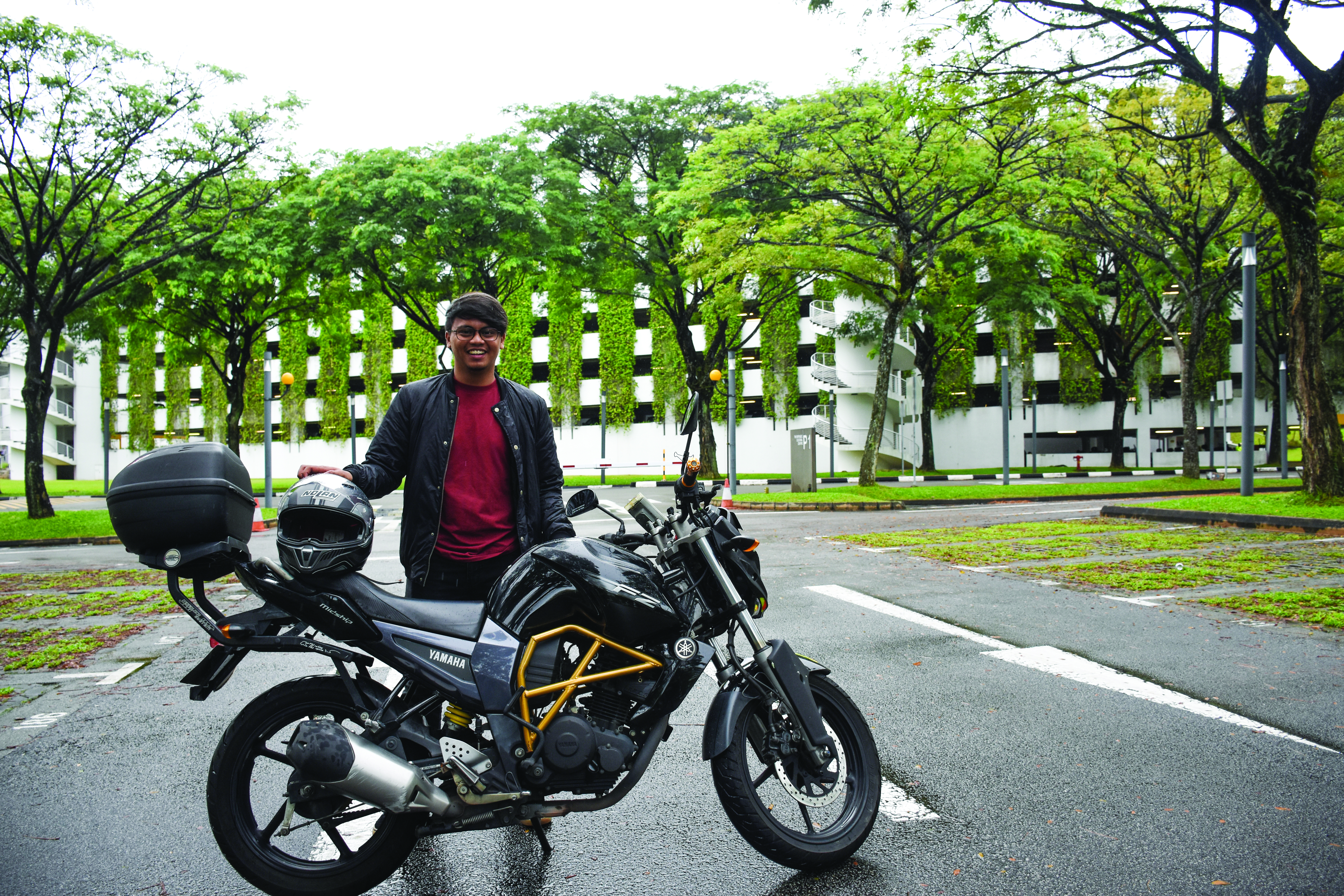 Regardless of the weather or traffic conditions, Abdul Halim Zamrot has to ensure his delivery arrives on time.
The Diploma in Aerospace Avionics student holds three part-time jobs, and works between four and seven days a week. He is mainly a delivery rider for KFC and FoodPanda but helps out occasionally at his cousin's Malay wedding decoration company.
"I'm growing up in a huge family of eight and most of my siblings are still schooling. My father doesn't earn much," said Halim, 21. "I am able-bodied and I can do my part in helping my family and myself."
Halim started working for KFC in April, 2016. Two months later, he began working for FoodPanda after he got his own motorbike. The part-time jobs have helped to pay the bike's monthly instalment, insurance and petrol. "I shed blood, sweat and tears to buy this bike and it will always be something special to me," he said.
Halim adheres to a tight schedule. After ending school at 4pm on weekdays, Halim would immediately work on his RJ and quiz. At 6pm, he would report to work to fulfil his delivery quota for the day. He usually finishes work at 12am.
Juggling part-time work and studies has taken its toll. "I would usually feel sleepy during the 6P session," said Halim. "So I would usually go to the toilet to wash my face and drink some water to keep myself awake."
Thankfully, Halim has no trouble staying awake when he is on the road and has not been involved in an accident thus far. Delivery, however, takes a break when it is raining too heavily.
On top of financially supporting his family, Halim says he works to gain experience. "Working naturally instilled discipline in me. I learned the importance of being punctual and the importance of respecting my customers and the food I am handling," he said.
On his biggest satisfaction from being a delivery rider, Halim said: "I love working in F&B as it is my passion. I am happy that I can provide food for people when they are hungry."
Madam Marhaini Haji Omar, Halim's mother, is also proud of his effort. "I'm proud of him not because he has three jobs but because he chose to take up household responsibilities at a young age," said the 53-year-old.