Diploma in Mass Communication graduate Joshva Calvin Paul was overjoyed when he found out that he could bring two guests along for this year's graduation ceremony on campus.
"I was pleasantly surprised that the ceremony is back on campus because this meant I could see my cohort mates. I haven't been back on campus for some time because some modules in my third year of studies were conducted online," said Calvin, 20, who is due to be enlisted for national service soon.
Calvin is one of 4,477 Republic Polytechnic students across 75 Pre-Employment Training (PET) and CET programmes receiving their diploma certificates at on-campus graduation ceremonies from 4 to 11 May.
RP conducted its 17th graduation ceremony and it was an exceptionally joyous occasion as the nation's youngest polytechnic also celebrated its 20th Anniversary.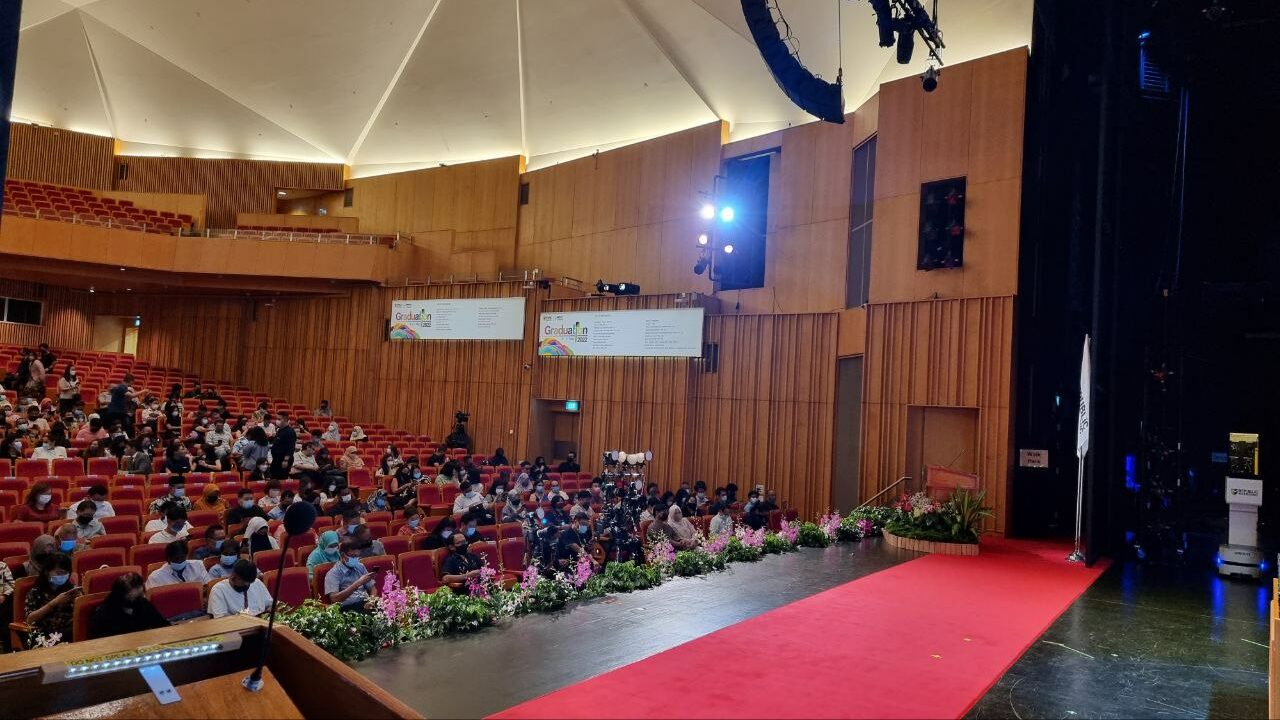 The excitement among students and their parents was palpable as they gathered in orderly fashion to enter The Republic Polytechnic Cultural Centre (TRCC) for the graduation ceremonies and waited patiently for the programme to begin.
Students welcomed the opportunity to bring along their loved ones after more than two years of pandemic restrictions as the campus thrived on further easing of COVID-19 Safe Management Measures (SMM).
The polytechnic's innovation was also on show, as Fobot, RP's very own robotic folio steward, surprised the audience as it transported the folios to the school directors as they presented them to the students. Fobot was a collaborative initiative designed and built by RP's School of Engineering, School of Technology for the Arts and the Office of the Registrar.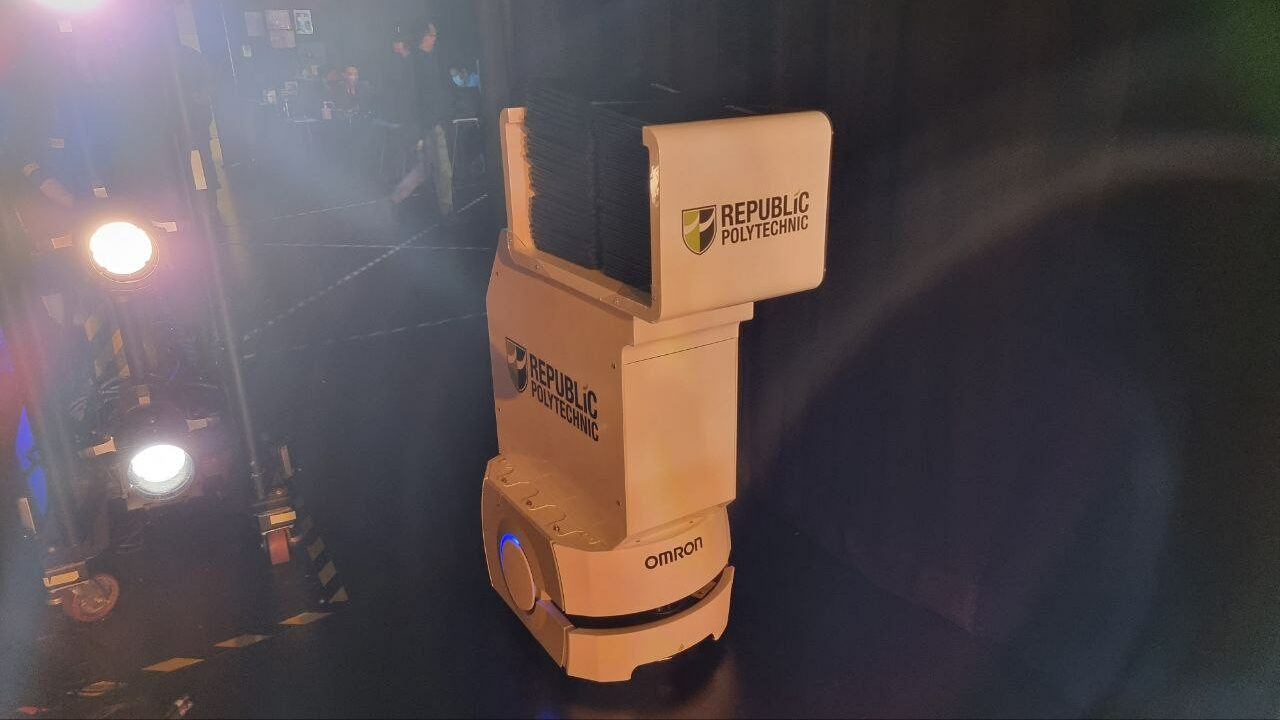 Congratulating the graduating class of 2022, Mr Yeo Li Pheow, Principal/CEO of RP said: "COVID-19 has accelerated the pace of digitalisation and transformation across multiple industry sectors. Many have adopted new technologies and processes to boost business resilience.
"This has created a strong talent demand for professionals capable of navigating quickly-evolving changes in the new normal.
"Whatever your ambitions may be, I hope that you will continue to upskill and keep RP close
to your heart as you move on to the next chapter of your life," he added.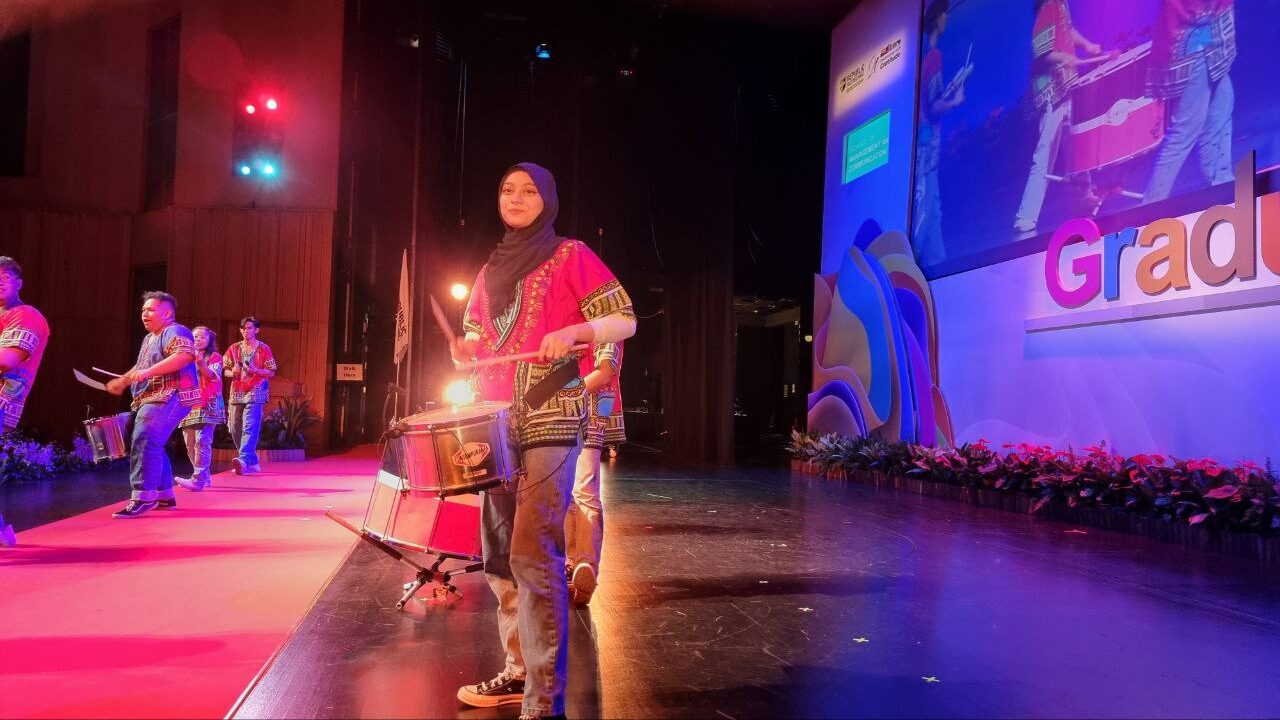 The event also included a live performance as the audience was treated to the sounds of samba on stage through RP's Brazilian percussion ensemble, Beats Encore.
The colourful and vibrant performance got the audience clapping and tapping along before the ceremonies were brought a close.
Watch this space for more coverage on RP's Class of 2022!