I'm going to be honest, I am not particularly interested in "English shows".
I consider myself more of an Otaku – someone who is pretty much obsessed with anime and manga.
Now don't get me wrong, I do love the occasional sitcoms but there's one particular genre that I tend to stay away from … mystery dramas.
So, I think at this point, you can see why I wasn't particularly too excited over the new Mediacorp show, Reunion, a thirteen-episode English mystery drama series.
Well, this is where I got it all wrong.
While the story starts off on a slow ride, the first episode does a splendid job of introducing us to the main characters, Jasmine, Riza, Sami, Leonard, and Chris. The story revolves around Chris, who disappeared 15 years ago, on a trip to Pulau Ubin.

The frequent short flashbacks that transport us to that mysterious day holds our attention, inviting us to dive deeper into the story to uncover what truly happened. The truth gradually becomes clear as you feel the need to sit through the gripping episodes one after the other.

One of the highlights of the story is how the main characters, while different in many ways, are intertwined by the tragic past that they shared – the disappearance of Chris.

It also helps that veteran actors Lim Kay Tong and Peter Yu are integral characters, and certainly, add a touch of class to the acting.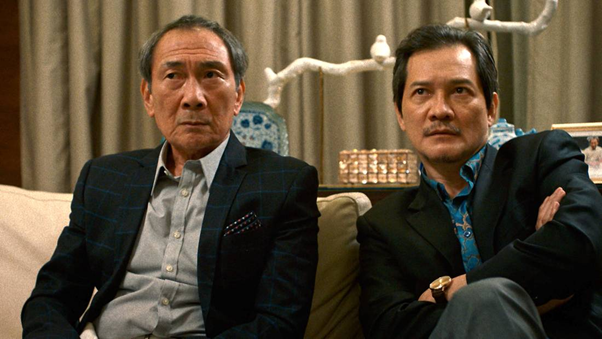 Along with a compelling script, the suspense and surprises that shape each episode leave you right on the edge of your seat, enticing you to binge-watch and finish the entire series in one go.

This show surpassed all my expectations with splendid acting, enthralling writing, and intense suspense, making it one-of-a-kind.

Be prepared to be surprised in more ways than one.

Reunion is now available on meWATCH.