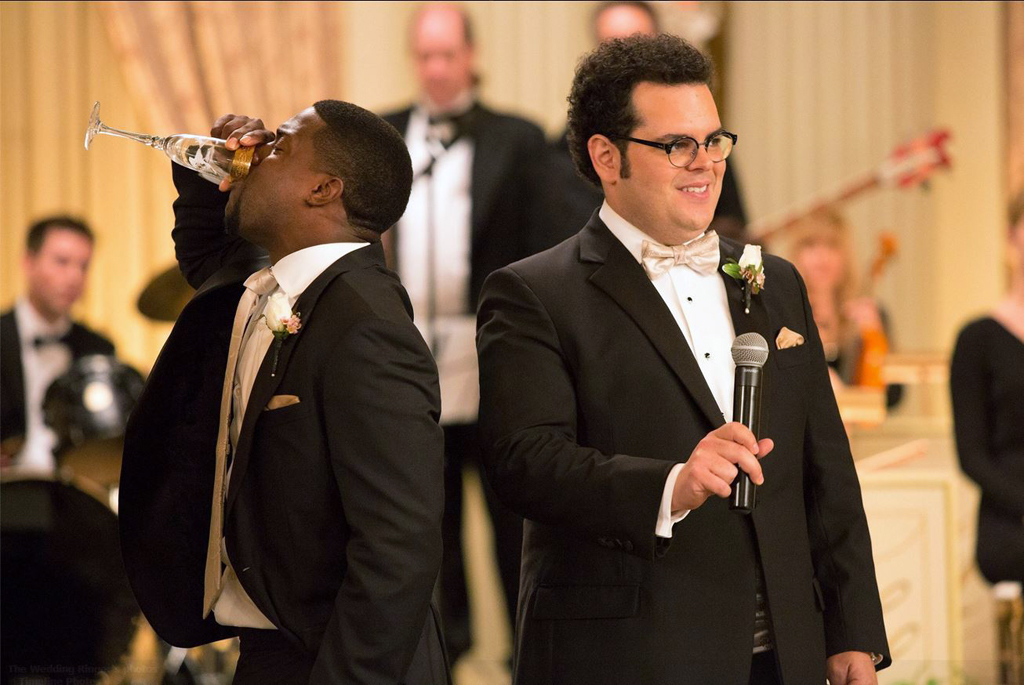 If you're looking for something to unwind to after a long day and maybe laugh until your tummy hurts, then this movie is absolutely perfect for you.
Kevin Hart, one of the best comedians at the moment, teams up with Josh Gad to bring you this crazy amalgamation of humour, love, clumsiness and laughter. Hart, who takes on the lead role, plays the charming Jimmy Callahan, owner of Best Man Inc. Yes, you read that right; the movie revolves around a company that loans out best men for socially-challenged grooms-to-be.
The unique plot, coupled with short bursts of crude jokes every now and then, seems to be a killer combination, and Gad's entry as the whipped, awkward groom-to-be (Doug Harris) adds a huge dash of colour into the movie.
The Wedding Ringer opens with Callahan giving an emotional, heart-warming speech at his best friend's wedding; one that's touching and believable until it's revealed that the groom hired him to be his best man at the wedding. Callahan also seems to have an odd business protocol; he insists that the relationship between him and the groom has to be kept professional at all times. In fact, Callahan cuts off all ties with the grooms once the wedding is over, and refuses to provide any room for friendships to bloom.
Soon enough, the painfully shy Harris stumbles into the plot as the whipped fiancé of Gretchen Palmer (played by Kaley Cuoco.) With only a few days left before the wedding, the lonely Harris has fabricated all the names of his best men, who don't exist in reality because Doug has no friends. As a last resort, he seeks out Callahan, who decides to help him out.
What ensues is a series of rib-tickling incidents, with bits of chaos and confusion as Harris starts to realize that Palmer might not be the one for him.
Just like in all his other comedies, Hart steals the limelight in this one, with his absurd facial expressions and hilarious antics. The rest of the cast, consisting of Jorge Garcia, Collin Kane, Alan Ritchson and Affion Crockett, will crack you up with their eccentric personalities and the messes they constantly get themselves into throughout the length of the movie.
Gad is also quite the promising comedian; with his adorable dork persona and charming grin, he's a compelling reason for you to watch the movie.
All in all, this light-hearted comedy is great for a Saturday night home with your friends, or simply a nice movie to de-stress to.
The movie is rated NC16 for its many vulgar jokes.
Rating: 4/5