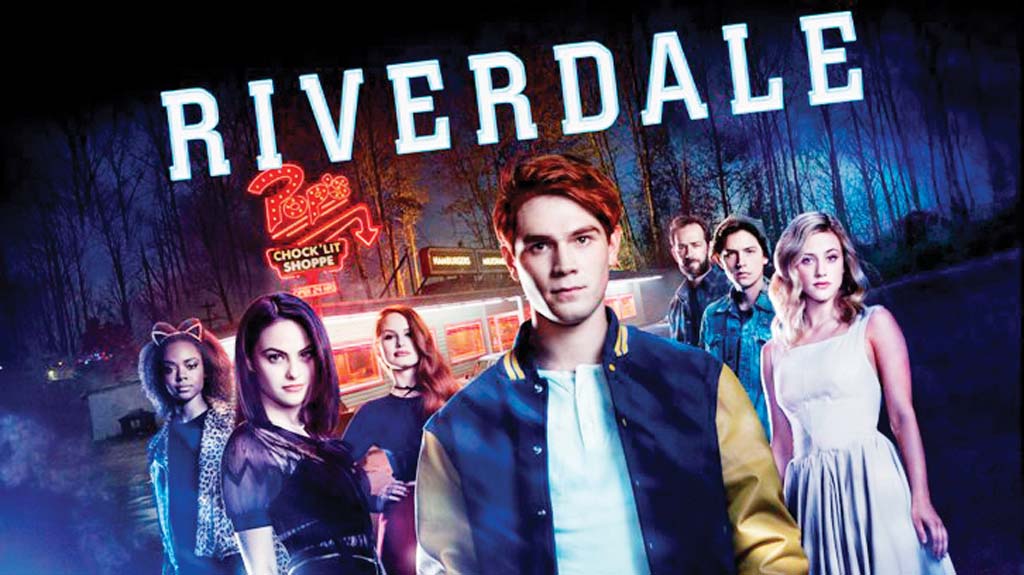 It's been a month since the end of the Netflix original series Riverdale but fans are already on the edge of their seats awaiting the second season. But the question is, is it worth the hype?
Iconic comics Archie gets a dark twist in yet another teen based offering from Netflix. Called Riverdale – the fictional town in which Archie and his gang of friends live – it has been burning up social media with big fan numbers. Digital era Riverdale starts off with the murder of high school student Jason Blossom played by Trevor Stines. Following his death, dark secrets and strange events begin to unfold in the quiet town as fellow schoolmates, Archie played by KJ Apa, Betty played by Lili Reinhart, Jughead played by Cole Sprouse and Veronica played by Camila Mendes, seek to solve the mystery behind Jason's death.
The executive producer of Riverdale, Greg Berlanti, popular for producing popular DC shows such as Arrow and The Flash, puts a spin on everything you thought you knew about the Archie comic series.
For instance, Jughead played by Cole Sprouse, matches the original character's gangly physique, but true to today's complicated youth, oozes out emo-hipster vibes and is highly dedicated to writing for The Blue and Gold, their school's newspaper. The hot music teacher, Ms Grundy, played by Sarah Habel, is matronly in the comics but here, she's sexy, even with big glasses on.
The series is not just about the (naturally) good-looking teenagers, it also weaves an interesting story of the adults in the room – teachers who fall in love with students, parents with secrets worthy of a James Paterson spy book and twists and turns that keep the story flowing.
When I first heard of the show, I was skeptical; how well could a showbased on a comic series that began in 1941 be any good?
But it only took one episode and I was hooked, line and sinker. The glossy production aside (scenes are beautifully shot), the focus on dark themes of human frailty and failings is a big draw for me .
In Riverdale, most of the characters are not as innocent as they seem. Even sweet, likeable girl-next-door Betty almost drowns fellow schoolmate, Chuck, to get an apology from him for being an all-round douche.
If you're someone who enjoys Pretty Little Liars or Gossip Girl, then Riverdale is the show for you. Or if you've grown up reading Archie comics, you might find it worthwhile to check out the 21st century offering.
Bottom line: Is Riverdale worth the hype? Definitely.
Verdict: 9/10
Riverdale is available for streaming on Netflix.com. Netflix has 3 different plans; basic ($10.98), standard ($13.98) and premium ($16.98).