If you took the escalators near Agora Halls, you would have definitely come across the walls of the REPUBLIC Award and seen a list of names. Among them is Syed Muslimin.
He was nominated for exhibiting good character and demonstrating a core REPUBLIC Code of Honor in school. It does not stop there.
Syed was also on the Director's Roll of Honor for both semesters in 2019, received the Certificate of Merit for both SOI Club and Intellectual Games interest group (IG) now known as Tabletop Games IG, and to top it off, he also won the Lee Hsien Loong Smart Nation Award in 2021.
The accolades have encouraged him to be who he is today.
"Having the REPUBLIC Award, Lee Hsien Loong Smart Nation Award, as well as some others really does boost my resume, and confidence moving forward. I'm glad yet shocked that I was even able to make it this far, and it does show how important one's mindset is when taking a step into things," he said.
The road to success was a challenging one for Syed as he was juggling studies with running a company.
He founded Glacial PC – a startup that specialises in the wholesale of computer hardware and peripherals – back in January 2020 with a friend from RP.
When the Circuit Breaker was announced, it made things difficult for them to operate.
It pushed Syed to a corner as he also had to get used to having Home-based Learning (HBL) lessons alongside his new responsibilities.
Eventually, Syed managed to find his way and work things out.
THE LITTLE INTERESTS IN LIFE
Since young, Syed always carried an interest and fascination with computers and till this day he is holding on to this passion. He said he hopes to continue moving forward in a career involving computers and find ways to benefit everyone with technology.
"It seemed so magical to me, how this mysterious contraption functioned," he said.
His business started off as a small but fun idea – to sell small computer parts while accommodating people's preferences and help anyone find a PC that caters to their needs.
Syed also mentioned that his previous co-founder had left. But he managed to find another in December the same year. Glacial PC has been mainly a two-man operation with help from friends.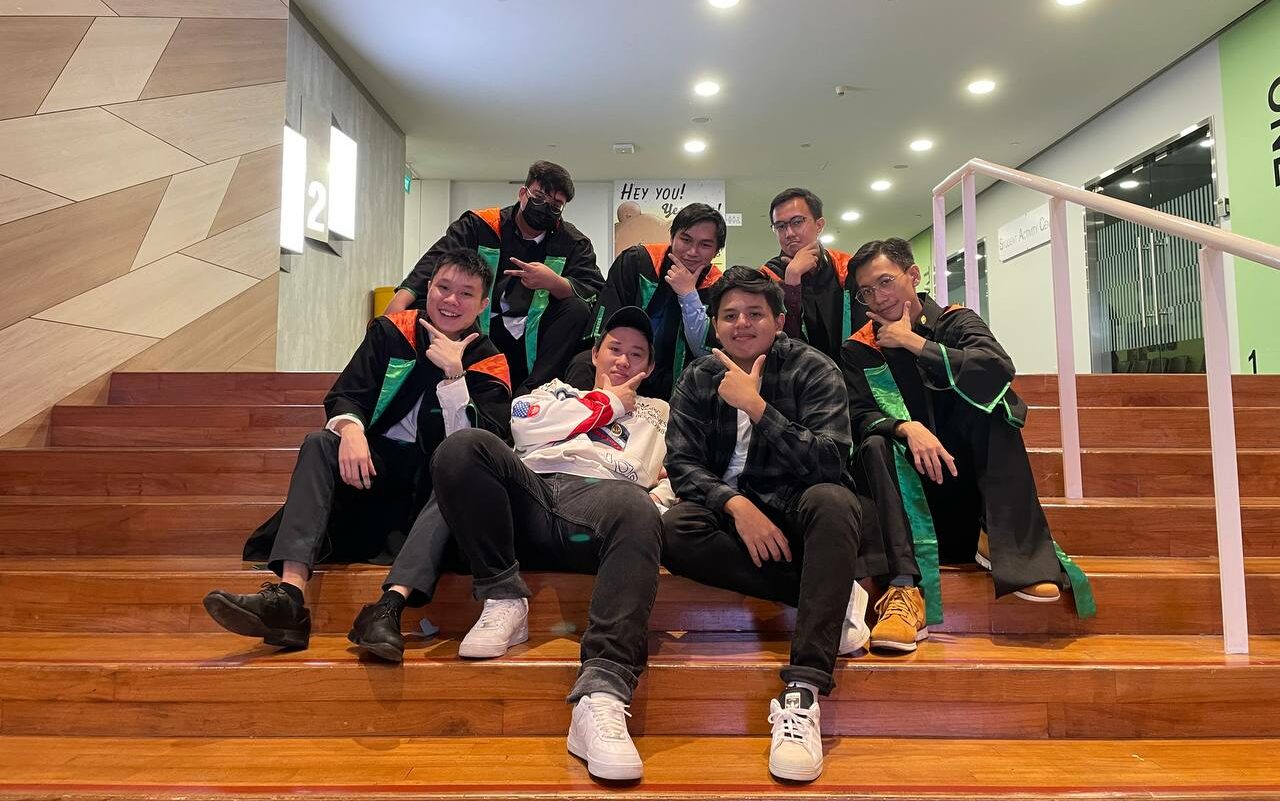 THE MILESTONE
Syed wanted to make his family and friends proud and "make the most of it" in RP.
He took on leadership roles in clubs, competed in competitions, and mixed with different people while learning from them in classes. This, he said, made his confidence grow.
"RP gave me plenty of opportunities to improve and better myself," said Syed. "I believe I've grown greatly and I'm way more prepared for the future now, than I was last time."
"I can't wish for any other experience than what I've gone through in RP, as it has shaped me to be the person I am today," Syed added.
After his National Service (NS), Syed plans to return to RP ACE for a Part time Specialist Diploma Work-Study program.