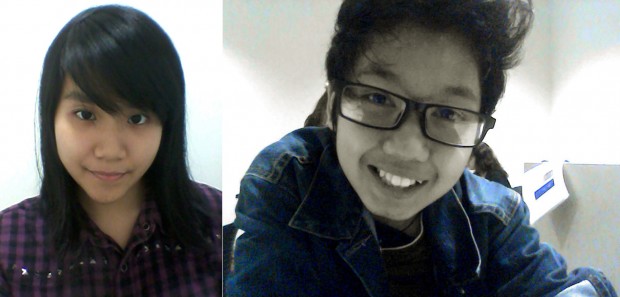 Two Year 1 students from the School of Technology for the Arts (STA) are involved in the multi-disciplinary Both Sides, Now arts experience currently happening at Khoo Teck Puat Hospital.
Volunteering as facilitators, Arnisa Abdullah and Rasyiqah Rosli, both 17, invite the passers-by visiting the hospital to engage with the artworks and also provide a listening ear to those who want to share their stories. The girls, together with two other RP students, are first-time volunteers.
"The best thing about being involved in this project is having the opportunity to interact with the visitors there and talk about the things that we all have in common, which is losing someone and how people cope with their lives, learning how to accept and move on," said Arnisa, who volunteers her time for four hours four days of the week.
Rasyiqah recounted that she was moved when she saw a woman and her seven-year-old daughter talking about what to do if the woman fell sick in future.
"It was nice to see the bond of the mother and daughter at an exhibition like that," she said.
She added: "I have always been terrified when someone brings up the topic about death. After this experience, I learn to take the topic about death openly as I believe that it is a natural life process; everyone has to go through at a point in our lives. Most importantly, I have also learned to make certain decisions about death for myself and also my loved ones."