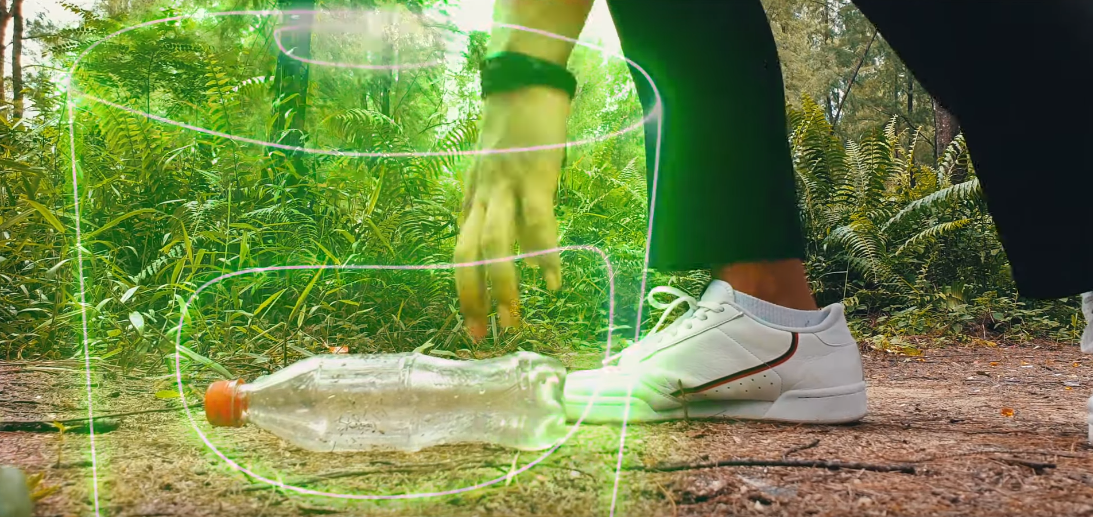 A CALL FOR CHANGE: The RP students' winning video urged Singaporeans to make a difference in the environment by adopting environmentally friendly habits. (Photo: Odell Jeremiah Dass)
A video, shot entirely by two RP students on their phones, has won the top prize at an annual competition.
Odell Jeremiah Dass and Mohamad Amirul Haquim Modzafar emerged top at the World Wide Fund for Nature National Competition on March 31, 2019.
The annual competition aims to get students to showcase their journalistic and broadcasting abilities based on current environment issues.
Participants are required to research on environment issues and to develop creative solutions to tackle issues such as food waste and littering.
Odell, a third-year Mass Communication student, and Mohamad Amirul Haquim Modzafar, a third-year Social Enterprise Management student, submitted a video in the 19 to 21 age group category with the Sustainable Cities and Communities theme.
Odell, 20, said the video was about "incorporating nature into everything" Singaporeans do.
Amirul, 25, added: "The idea was to integrate (the) natural environment of Singapore with urban scenery which was not too difficult because our country is a garden city. We then decided to look at places that are synonymous with energy and water conservation, as a form of public announcement to Singaporeans that this planet we live on is our home."
The pair made the decision to film the video on their phones with less than a week to the submission deadline. "In total, we spent five to six hours of planning without breaks in between," Odell said. "But it did not matter because we were so absorbed into the discussion and after all, we have always wanted to make a change in our environment."
The winning entry was submitted to the International Jury of Young Reporters for the Environment – a platform to empower young reporters to make a difference to the environment. Currently, there are over 310,000 young reporters from 34 countries all over the world.
The pair spilt the cash prize of $1,000 and they used the money to buy their very first camera.
"It is important for young journalists to take part in competitions like WWF as it gives them a platform to be recognised for their work while enabling them to get a chance to practice their profession," Odell said. "Moreover, they get to apply and put their skills to good use in order to think of creative solutions on how to protect Mother Nature."
You can view the RP students' video on WWF's website at http://www.wwf.sg/wwf_education/wwf_national_competition/