Often touted as one of the most popular traditional Chinese instruments, the Guzheng produces a wide range of sounds. Players deftly strum across 21 nylon-coated steel strings to produce music that is used to depict gently cascading waterfalls, horses' hooves, and even raging thunderstorms.
Ho Lingyan Joyce has traits that somewhat mirror those of the versatile string instrument which she plays.
The 23-year-old wore many hats during her time in Republic Polytechnic's (RP) Chinese Ensemble IG. Apart from being given the opportunity to lead as IG President in 2017, Joyce simultaneously took on the roles of secretary, music head, marketing head, and logistics head.
While others may view this as being overly ambitious, Joyce stepped up to take on these duties as there was a shortage of manpower within the team. "The IG only had two committee members – including me," she explained.
"Also, joining an IG may allow you to discover a talent that you didn't even know of. For me, I never knew that the music theory I acquired, would enable me to arrange songs. And in 2017, I arranged 3 songs for the Overtone concert," she added.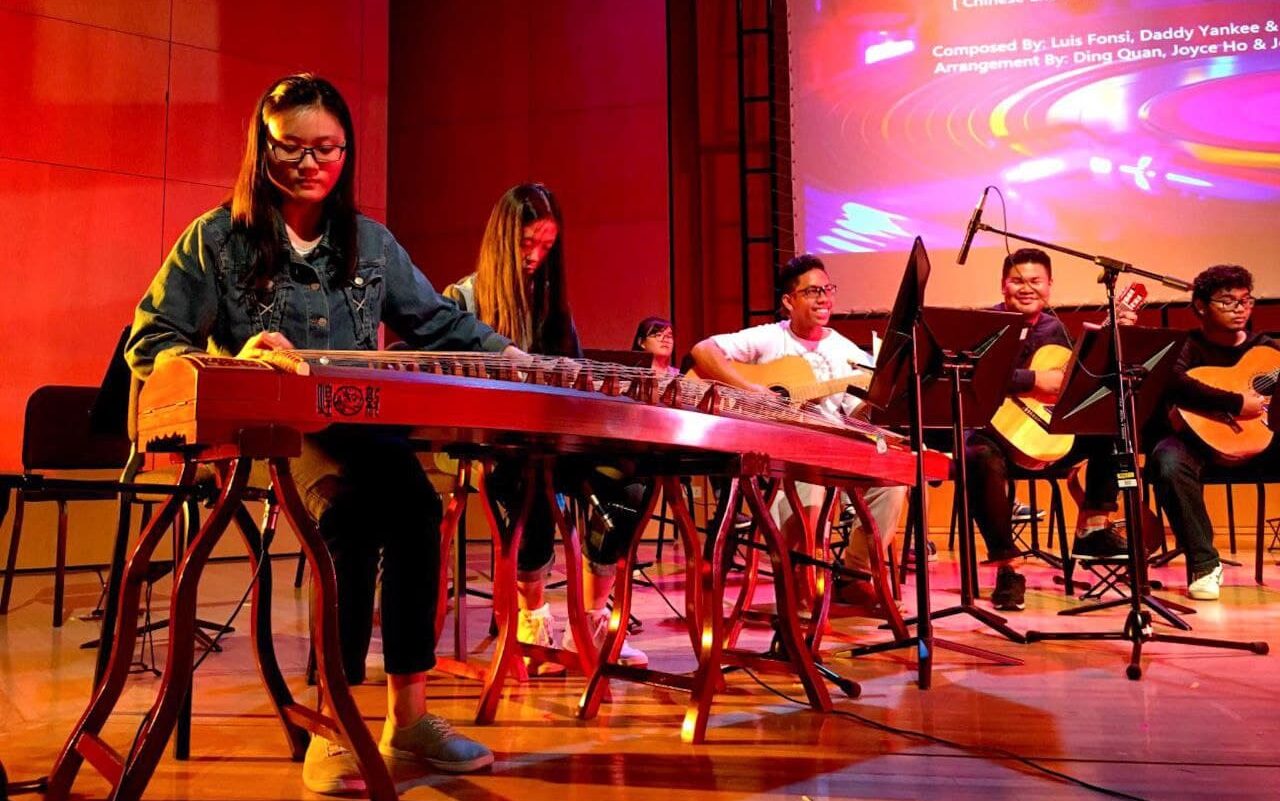 'CHANCE TO LEAD'
Despite dealing with limited resources and the lack of a professional instructor, Joyce displayed a tireless work ethic and was driven to make positive changes within the Chinese Ensemble community. She racked her brains and relied on problem-solving skills to come up with creative solutions, all of which enabled her team to continue organising performances.
Looking back, she said: "Chinese Ensemble gave me the chance to lead, and learn how to have the confidence to make informed decisions. In addition, my interpersonal and intrapersonal skills have greatly improved since then." Under the guidance of Joyce and the efforts of her team, the Chinese Ensemble IG achieved award for Most Improved IG of The Year (2017). However, her journey in the Chinese Ensemble did not end there. Even after graduating in 2019, Joyce constantly took time off during her school break to visit the campus and guide her juniors. "I am hoping to return and continue doing the same once the pandemic is under control," she said.
Without a doubt, Joyce's fondest memory in RP was spent alongside her close-knit IG teammates, where they used to plan and perform together. "Thus, it's all the more important to treasure the time you have with your friends now!", she said.
"Once you have graduated, it is not easy to gather people who are like-minded at the same time and place as everyone is from schools and working."
To widen her experience in RP, Joyce enrolled in the pharmaceutical science course, where she was inspired by her then-course-mate, Han Kiat, who took detailed notes during lessons.
"He made sure to jot down notes during lessons and consolidate them right after class, when the details are still fresh in the mind. This acts as a recap too and has inspired me to do the same. On top of that, he also encouraged me to ask questions whenever in doubt, as our peers may have had the same questions too." By sticking to these good habits, Joyce said she was able to enjoy a smooth sailing academic journey.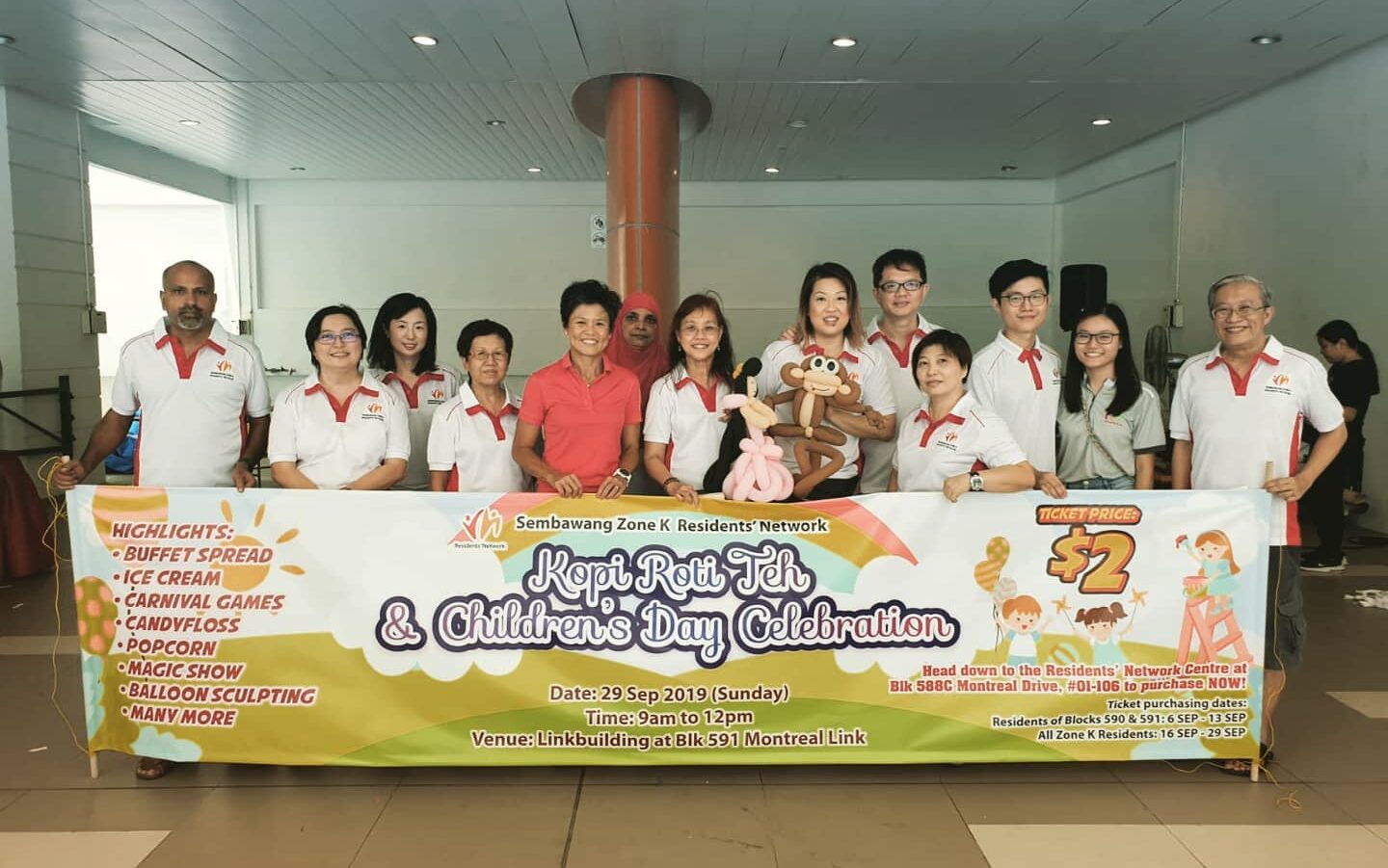 GIVING BACK
She also managed to seek valuable guidance and support from Ms Debra Chua, who is currently a senior executive in RP. "There are so many people I want to thank. But if it has to be one person, that person would be Debra. She has always been there for us whenever we need her. No matter the situation, she will try her best to give us prompt response. On top of that, she goes beyond her duties as an advisor – joining us in planning a birthday for our friends and even playing together with us on stage when we are lacking a guitarist," she laughed.
Beyond the classroom, Joyce also dedicated her time towards giving back to society, alongside with Han Kiat who is now her boyfriend.
The pair had previously worked on meaningful projects for Sembawang Zone K residents. One of Joyce's favorite projects includes the Kopi Roti Teh and Children's Day Celebration in 2019. Some of the highlights include carnival games, balloon sculpting and magic shows. The project was held to commemorate Children's Day and to keep residents abreast on social media-sourced news.
On why she chose to focus on volunteer work, she said doing so gives her an immense "sense of fulfillment". "It's also a place where I get to meet and learn from people from all walks of life", she added.