In an effort to bring vibrancy to the dining experience at Republic Polytechnic's Koufu food court, a large work of graffiti art has been added. The artist is 18-year-old Rachel Ang who was given the opportunity after winning the Koufu Graffiti Competition earlier this year. 

Over the June break, Rachel and her friend worked hard to transfer the design from paper onto the walls of the Koufu food court.
The second-year Biomedical student has always been passionate about art and design. So when she heard about the competition while casually scrolling through her emails, she got busy almost immediately.

"I just thought about it (the competition) all day and while I was in class," Rachel said. "Once I reached home, I immediately started drawing."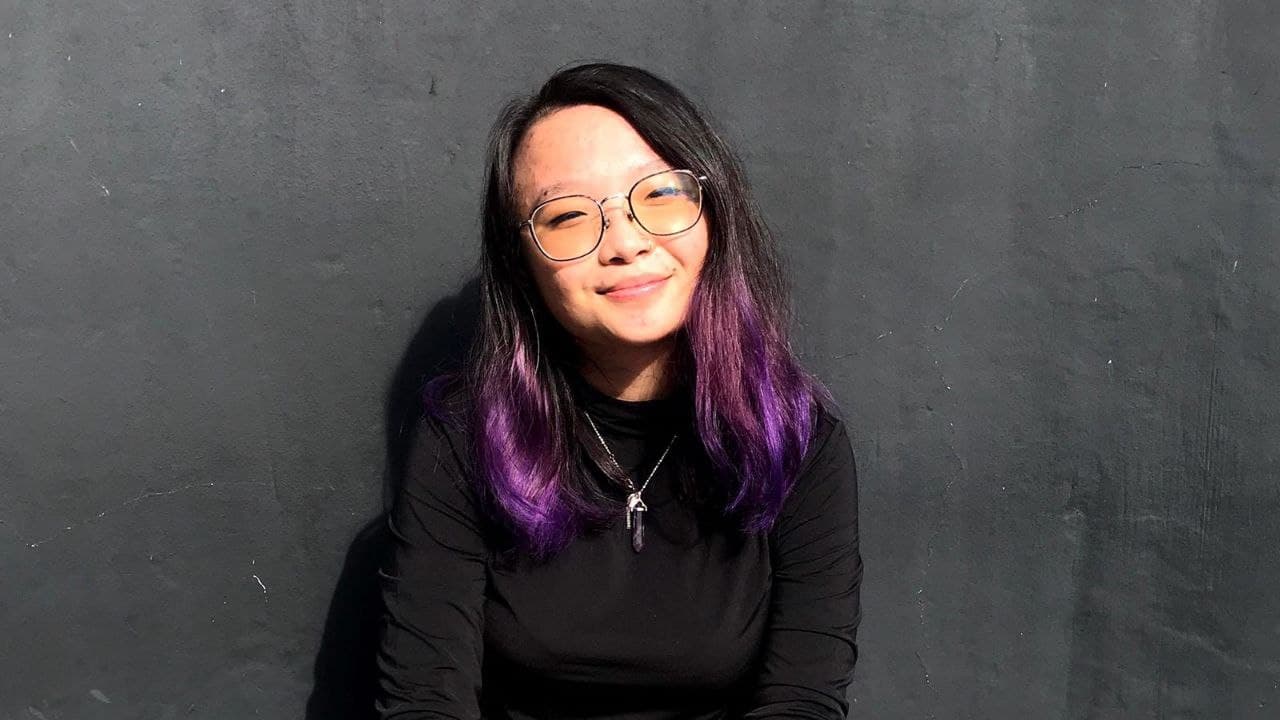 Using just her tablet, Rachel began sketching out her ideas.

Rachel's design was heavily inspired by her experiences in food courts in Singapore. Bonding with friends and family, watching the Teh Tarik uncle pour a steaming mug of teh tarik and even eating Mala with her friends. The design was meant to symbolise the food court culture that we Singaporeans often experience.

It also emphasised the importance of a healthy lifestyle. The caption "STAY ACTIVE" alongside such as doodles of fitness equipment and activities is meant to encourage Singaporeans to eat healthy and stay fit.
One of the challenges that Rachel faced was finding a way to fill the negative spaces in her drawing. Negative space refers to the space around and between the subject of an image. As she was tasked to create a graffiti art design, she went on Google to search for inspiration and doodles to overcome this challenge.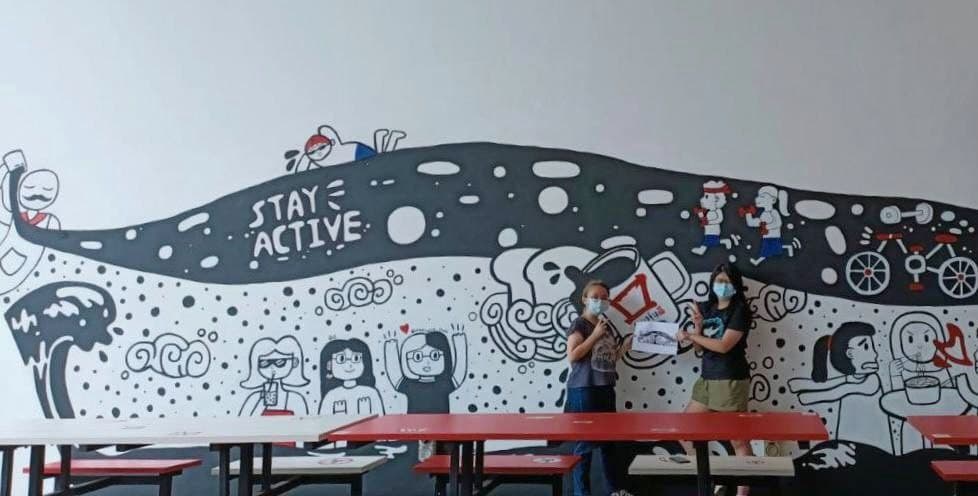 Rachel was pleasantly surprised on finding out that she had won the competition – an unprecedented feat for her.