The first time I learnt about Smile was from its unique marketing campaign of sending actors down to a baseball game in America to give the cameras at the game the movie's recognizable creepy, ear-to-ear grin. 
It definitely worked on me, because I spent the next few minutes going down the social media spiral to find out what was going on. Up until the day of its global release, Smile was discussed quite frequently online.
In a nutshell, Dr Rose Cutter (Sosie Bacon) experiences a traumatising incident, at the end of which she sees an entity of some sort staring at her and giving her a sinister smile. 
Although there are enough jump scares to keep you on the edge, it eventually turns into a plodding detective thriller attempting to figure out why the aforementioned tragedy had happened and if it was tied to some type of conspiracy or anything otherworldly.
The film is heavy on the topics of suicide and mental illness, and it is actually gory at some points. If such topics are triggering for you, I'd recommend that it's better to skip this. 
Now, believe me when I say that I am tired of psychological horror films about how "your own grief is the entity that is haunting you". We need terrifying, paranormal movies back.
Sosie Bacon plays her traumatised character well.
But the supporting cast – except for Joel (Kyle Gallner) and Laura (Caitlin Stasey) – do little but gaslight the main character.
Joel is Rose's detective friend who assists her in investigating the suicides. Laura, on the other hand, was the first victim whose sinister grin becomes the start of our protagonist's downfall.
LACKLUSTRE STORYLINE
The film is mind-boggling in some parts 
The jumpscares, although cheap, definitely work in terrifying you using loud noises or effects. The cinematography made excellent use of negative spaces, and it brought a claustrophobic setting to the movie.
However, the movie is lackluster when it comes to its storyline. It's difficult to care for the plot because we as the audience already know what the plot was. So it gets boring as you watch Rose slowly figuring it out on her own. That takes up more screen time than any of the actual horror scenes did. 
Throughout the second act of the movie, I kept wondering when something would happen, because it completely shifted from something mildly scary to a detective story that continues until the beginning of the third act which is when another mind-boggling scene occurs.
Needless to say, the plot was not well-paced and seemed rushed.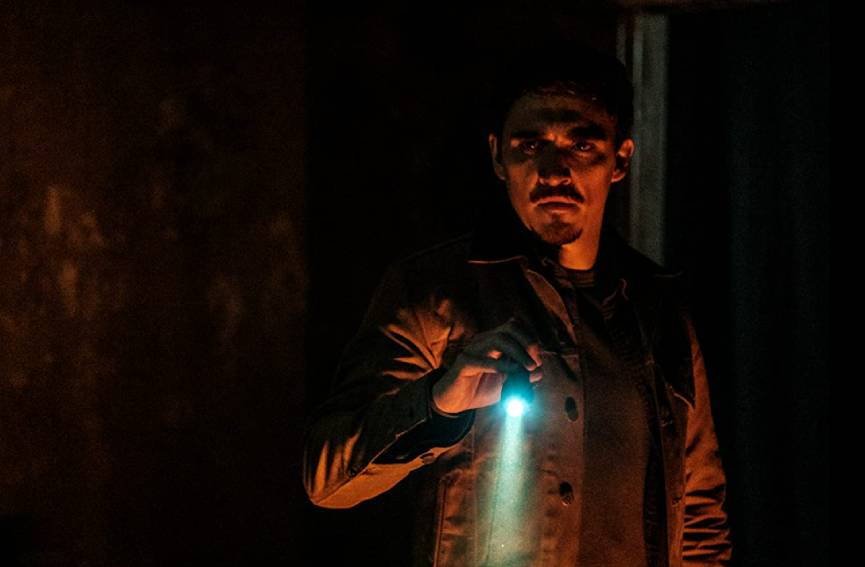 ENDING SCENE
The ending leaves much to be desired. Rose has this well-acted, but terribly written scene of her revisiting her traumatic past of witnessing her mother's suicide because apparently, the entity feeds on trauma. 
She sets the creature on fire and we see its real face. Rose then sees Joel outside of her childhood home that's located in the middle of nowhere and runs back to the house where the entity is apparently just wandering about.
The point of view shifts from Rose to Joel, and we follow behind him as he breaks down the house's locked door and watches – horrified, as she sets herself on fire and smiles at him while burning to death. It was almost predictable that the movie would have such an ending.
I felt that the film was average and undeserving of the hype it received on social media. But it will do the job if your goal is to just get scared.
Rating: 3/5