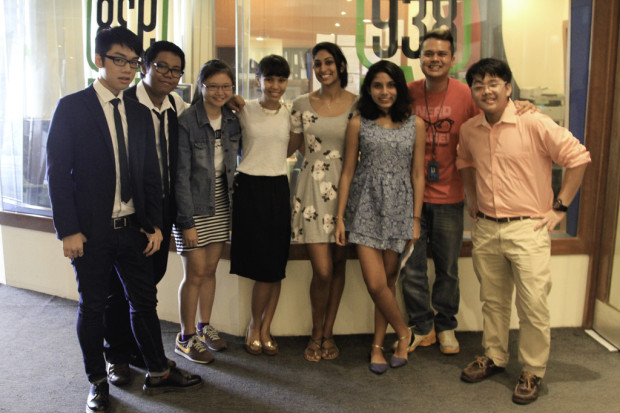 Speakers IG, a debating team set up by Republic Polytechnic students just over a year ago, has moved on from practising in the classrooms in school to the studio of 938Live, a national news radio programme.
In July, four members of the group went on air as part of Campus Debates Live, a fortnightly show hosted by radio personality Daniel Martin.
The team, which consisted of three Year 1 students from the Centre for Enterprise and Communication (CEC) and one Year 2 student from the School of Technology for the Arts, took up opposing sides as they debated to the motion that parents should be responsible for their school-going children's choice of reading material. It was a hot topic given the controversy over the National Library Board's removal of books from the children's section after complaints that they did not promote family values. The debate had no winner but both teams had a sharing session at the end.
"The debate was extremely refreshing," said Brenda Ashwani, 18, a first-year student from the Diploma In Mass Communication, who represented the opposition. "The whole debate was less intense as compared to a normal one given how there weren't rebuttals, but it was a fulfilling experience overall."
"It was the first time my juniors participated in the debate live, let alone in competition, and they were not nervous at all," said Parimala d/o Uthakumar, a Year 2 Student from the Diploma in Biomedical Science who was part of a team of supporters that attended the debate. "They performed to expectations and I cannot tell you how proud I am of them."
Martin explained the rationale behind the campus debates, which have seen participation from the other tertiary institutions: "Most of the content heard on this station comes from politicians and business leaders, but for a change, we want to hear the views of the young, to give them a voice and an outlet to air their views on topics that concern them."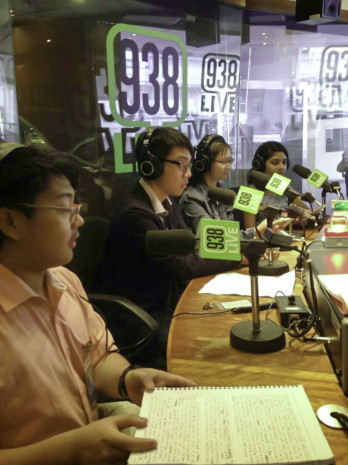 Speakers IG was the brainchild of Year 2 Diploma in Mass Communication student Timothy Sng. Having had prior debate experience from his time at the Institute of Technical Education, he wanted to try debating at polytechnic level and also spread awareness of debating. "I want others to pick up this skill which will be very useful in life", he said.
Starting off with 15 members, the IG slowly grew with more interest from students and now boasts a membership of more than 50 members, with 24 being permanent.
Guided by their trainer Mr Edwin Tham, who also coached him in his ITE tenure, Timothy recounted how most of the IG's members did not have any prior debating experience or knowledge, yet most of them were very quick in picking up the skills required to take part in competitions.
The team has already taken part in Singapore Polytechnic's Debate Open, and are already preparing for upcoming competitions such as the European Union debates, which pits three proposition speakers against three opposition speakers, as well as the Inter Polytechnic debates happening later this year.
When asked about the future of Speakers IG, advisor Mr Eugene Ang, a lecturer from CEC, said: "Our plans for the future is to continue to train our students to participate in debate competitions and letting them learn new perspectives and views that they can hopefully apply in their work in RP and beyond. The challenges we foresee would be getting more students excited and wanting to join us year after year. Getting passionate debaters is important and we hope that many people will want to challenge themselves and sign up with us."