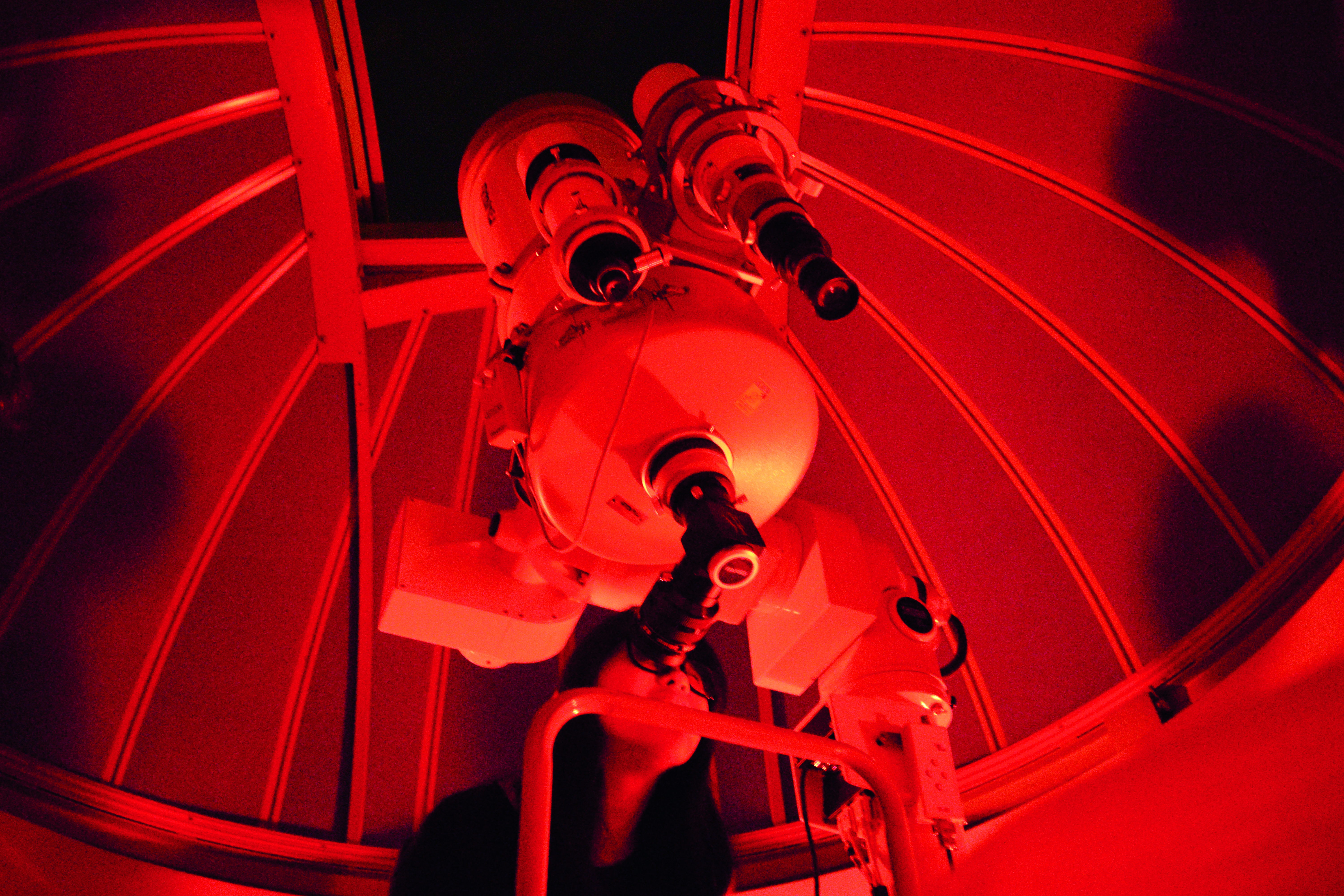 If your idea of a perfect night out involves heading to a remote location with clear skies, waiting far into the night to catch a glimpse of the different formations of stars and discussing them over roasted marshmallows with fellow enthusiasts, then the Astronomy IG might be the perfect Interest Group (IG) for you.
Re-established just last year, this IG is one of a kind where like-minded youths just come together to study and share their love for the celestial objects up in the night sky. Every Friday night, the group holds trainings at the Andromeda Observatory at Woodlands Galaxy Community Centre where members can learn more about this natural science.
"Members do not need to have prior knowledge because there are lectures dedicated for astronomy called astrophysics – There are many lectures with different topics, about the sun, moons of various planets, star clusters and many more," said Nur Salwatin, current president of Astronomy IG.
When Astronomy IG first started out, they only had a few members who had no concrete plans on how the IG was going to work out. Shakir Othman, ex-president of Astronomy IG said: "We had to develop our own systems and programmes from scratch. It is through that adversity that we all became closer and stronger as a collective and as individuals."
The members also worked together with other Astronomy clubs from other Polytechnics and Junior Colleges to organize events and learn from them. They even come back during the weekends to observe the constellations together, forming a close bond with each other through their love for this hobby.
Radiah Maria, 19, from the School of Management and Communication, a member who has been with the IG for a year now shares that she has made many memorable memories with her IG mates at the overnight camp in Pulau Ubin.
"The whole camp was planned and attended by students only, so we had to depend on each other throughout the entire time. There were midnight hikes till morning and a campfire with toasted marshmallows. All these were done in the forest under the stars which made these activities the most memorable," she said.