STAY TRENDY IN 2020

by
|April 11, 2020 -- Updated 11:07
Print
BY SALLY GLORIA MANIK
Don't fall behind, keep up with the latest spring and summer fashions and trends this year.
1.Here's the Highlight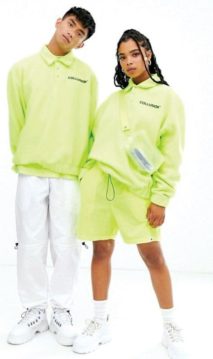 From Versace to Valentino, brands have been carrying bright eye-catching colours for their spring/summer 2020 collections.
The most prominent colours for this 'highlighter reel' though would be the colour most notably known as 'highlighter green' or 'tennis ball yellow'. This striking shade is used in multiple designer brands and in different articles of clothing, such as tops and shoes.
To avoid breaking the bank and adopt this look, hit up stores like H&M or Collusion. And for a more local and sustainable option, hit up the ever-colourful and bright @vintagewknd on Instagram!
2. Trapped in Tropics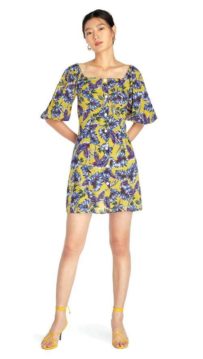 The green, yellow and teal print is making its comeback this year. Ever since Jennifer Lopez wore that iconic Versace deep v-neck jungle green dress in 2000, the tropical print has yet to make a comeback.
But with Versace having J-Lo walk down the runway for their spring/summer 2020 collection in a remake of the 2000 dress, the tropics are back and better than ever. Brands like Dolce & Gabbana and Marni started carrying the print and in more colour variations – adding colours like pink, orange and red.
The tropical print is one of the more versatile and flexible looks for this year. Be it bright and loud or monochrome and dark, the tropical print is one that can be easy to find and wear.
For this look, you'll be able to find it at almost any clothing store, but a good alternative to your typical brick-and-mortar store would be ThredUp. ThredUp is an online thrift store that curates clothing and resells it at a lower price than retail – so you'll be able to save money and stay on trend all while staying sustainable and eco-friendly.
3. Orange You Glad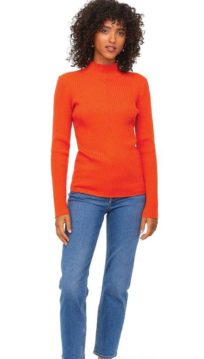 Stand out with this traffic cone colour this year. Designers like Christian Siriano and Bottega Veneta have been sporting the colour in coats, dresses and bags this spring/summer 2020.
Again, similar to the tropical prints, this shade can be found almost anywhere (after all, the colour orange can range from a soft cream hue to a striking neon), but do check out H&M's Conscious Collection, where the clothing is affordable, trendy and sustainable.
4. Love the Leather Look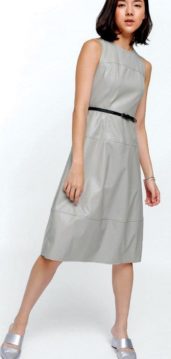 A material typically used for fall and/or winter is now making its appearance in the spring and summer of 2020. Brands like Louis Vuitton and Marcus Tondo were spotted carrying the looks on the runway, using loud colours like bright orange and a pop of purple.
The looks sported by these designer brands consisted of both genuine and faux leather, and were used to make coats, dresses and even tops. To stay eco-friendly and not break the bank, going for faux or vegan leather would be a better choice to make.
One brand that does colourful leather looks while staying renewable would be MATT & NAT. This brand is committed to not using leather or any animal-based materials and have been on the continuous search to utilise all sorts of recycled materials for their bags, shoes and other accessories.
5. Suit Yourself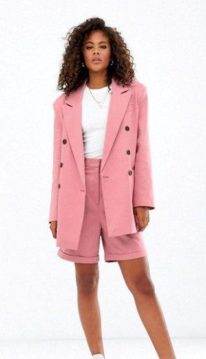 This fashion trend started in 2019 and is going to be following us in. Brands like Max Mara and Salvatore Ferragamo have been spotted altering the traditional 'suit', giving it a pair of bermudas instead of trousers.

The additions of vests and waistcoats have also been spotted, giving the 2019 suit trend a more casual and upbeat feel in comparison. Moreover, with Singapore's hot weather, the modifications are suited (pun intended) for the trendy here.
So, where can you find this bermuda-suit? It may be hard to find in physical stores, so hit up online retailers like ASOS or Zalora, where they carry a wide range of brands, styles and sizes – suited (again, pun intended) for everyone.
6. Need for Knit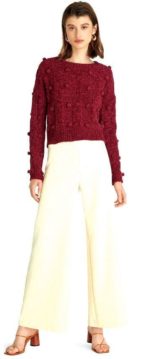 This crochet look is a timeless one. A basic essential for most winter looks, the trend has now resurfaced with a strong comeback in the spring/summer runway looks of 2020.

With high-fashion street style brands like Off-White to more feminine brands like Jonathan Simkhai carrying the crochet look, it's a definite must-have for this season. From fishnet to flower patterns, this knit style comes in many alternatives and can be worn as an accessory, a top, bottom or dress.
Similar to prior trendy looks mentioned, this knit style can be easily found in most stores. But for a more affordable and eco-friendly option, shopping at thrift stores would be your best option.
New2U in Rochor for instance, carries pre-loved clothing, accessories and many more items for as little as one dollar. Find your perfect knit all while shopping for a good cause.
649 views