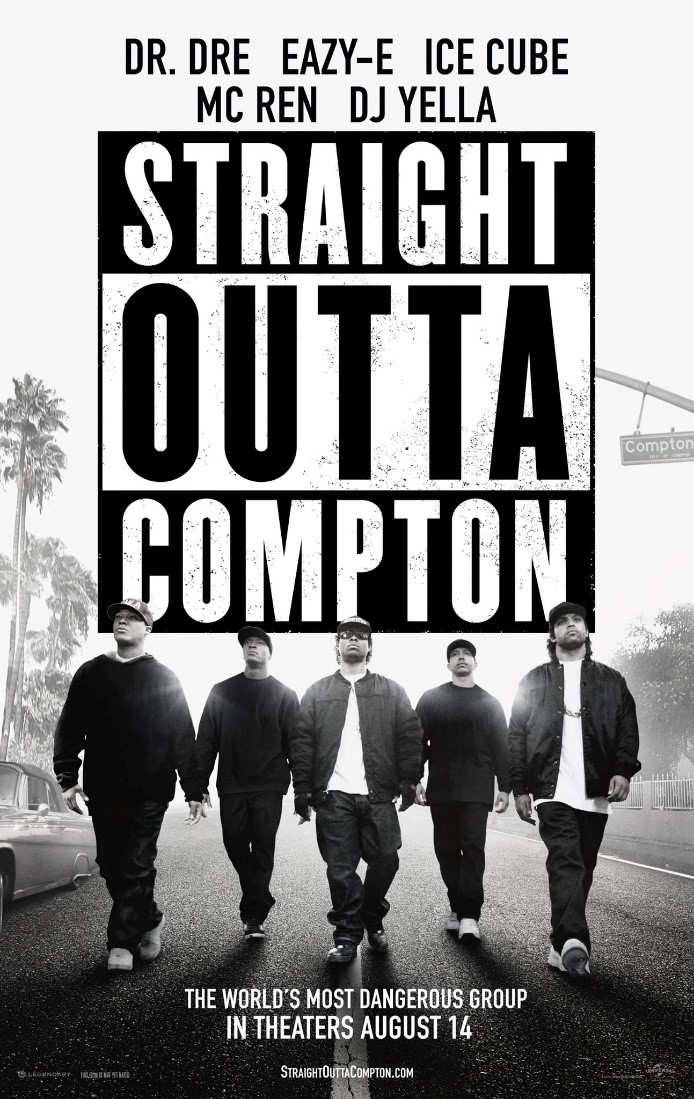 Named after their smash hit 1988 debut studio album, Straight Outta Compton documents the rise and fall of notorious hip-hop group N.W.A, whose members included well-known rappers Dr. Dre and Ice Cube.
The group whose initials stood for N***** Wit Attitudes popularised the hip hop and gangsta rap sub-genres in the 1980s.
As such, hip hop fans would be remiss not to watch Straight Outta Compton, which gives an inside look at the events that inspired the group's music.
Telling the story from the perspectives of Dr Dre, Ice Cube and Easy-E, a third member of the group, the movie invites the audience into the private lives of the N.W.A members including those of Ice Cube and Dr. Dre before they went on to become household names as solo artistes.
The audience will also be treated to the incident that inspired the group's record-smashing hit F*** tha police, which is a protest song that highlights the tensions between the police and black urban youth.
The movie is produced by Dr. Dre, Ice Cube and Tomica Woods-Wright, the widow of Easy-E but both Dr. Dre and Ice Cube did not act in it. Instead, Ice Cube's son, O'Shea Jackson, Jr played his part, with Corey Hawkins as Dr. Dre and Jason Mitchell as Easy-E.
But that did not stop the trio from delivering a sterling performance.
All three actors won the Hollywood Breakthrough awards from Hollywood Film Awards for their respective roles. Mitchell also won the breakthrough performer award at the Hamptons International Film Festival.
The movie has been rated M18 in Singapore for coarse language and mature content.
So come prepared to see a raw display of issues facing Los Angeles, California in the 1980s and 1990s that included drug usage, street violence, police harassment and discrimination of the African-American population.
But, this is necessary as it is only after having watched the movie would one be able to have a fuller picture of the context in which N.W.A's music was made.
Indeed, the movie's tagline – "The world's most dangerous times created the world's most dangerous group" – would make much more sense afterwards.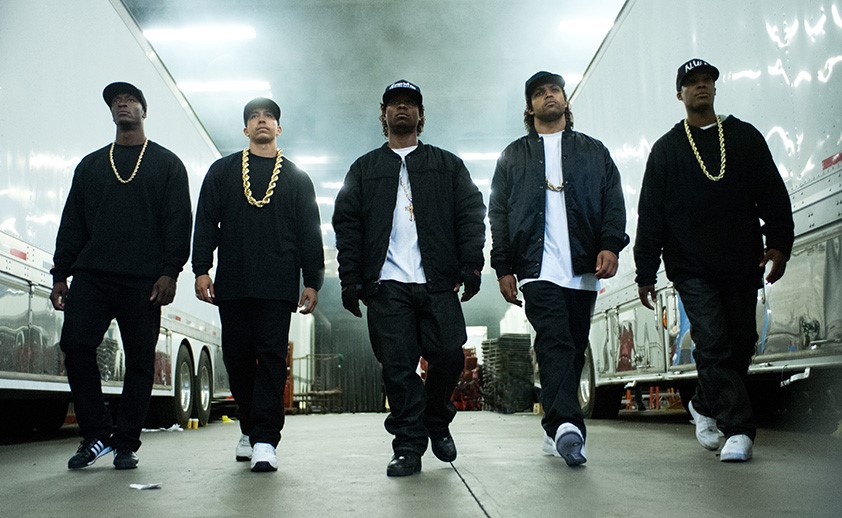 For we could now appreciate N.W.A's courage in speaking up on the events that were unfolding around them through their music and lyrics, even if this resulted in the occasional clashes with the authorities.
Hip hop fans aside, Straight Outta Compton should also appeal to almost anyone who seeks to understand how music can be both a rallying cry and a force to be reckoned with.
Be sure to sit through the credits at the end of the movie to catch snippets of interview footage with the original N.W.A members.