Sights set on building a bigger media company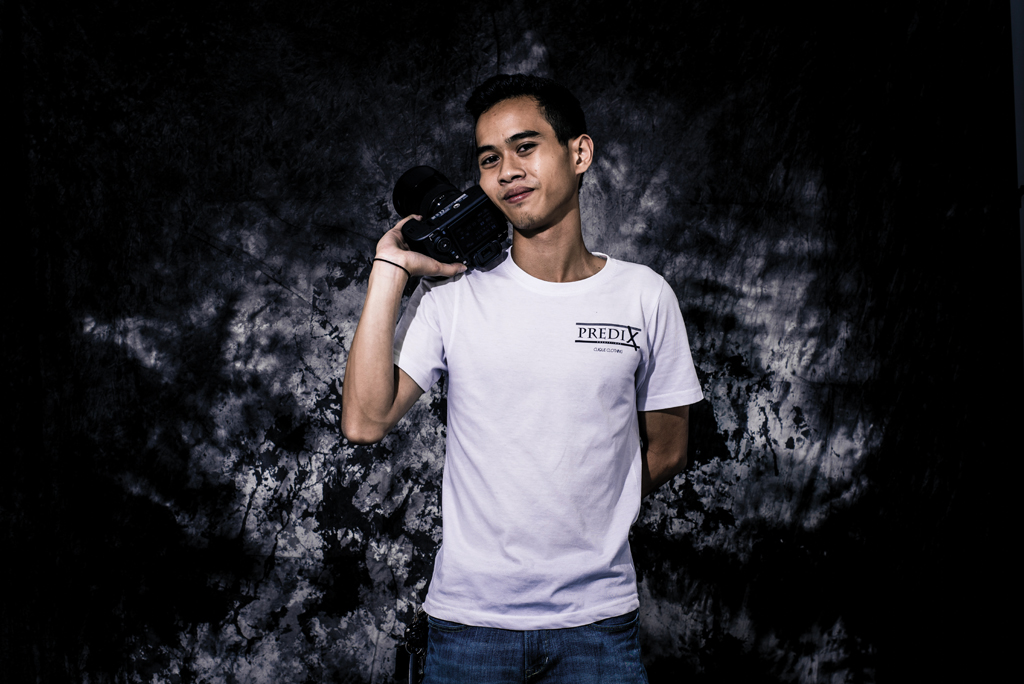 Who: Muhammad Nur Arif Suaini, 23
What: Founder of Predix Productions
Next year is set to be hectic for Muhammad Nur Arif Suaini. The 23-year-old's photography and video production company, Predix Productions, has received over 20 wedding bookings thus far – an impressive feat considering the company was formed a year ago.
Arif started the company after last year's IGNITE! Music Festival where he led a team to publicise the event. He then decided to take the risk and registered his business. "When people started paying for our services, I realised that this is just the beginning and that more will come," said the third-year Mass Communication student.
Arif faced many challenges when the company first started, especially getting clients to trust his new company. But he tapped on his close friends for help and Predix Productions soon built connections with more people and organisations.
Many personal sacrifices were also involved. Arif, who is now interning at MediaCorp, reaches home late at night every day and will spend his remaining hours attending to Predix's affairs. He sleeps around four hours a day. "No matter how hard it gets, you just have to know why you're doing it. Then the struggles won't matter anymore," Arif said.
Completely student-run, the company uses all its profits to pay its crew and to purchase new equipment. "I don't see a point in bringing the money home because I'm still going to use it back on Predix to make it better," said Arif. The company recently spent $5,000 buying a new camera and lens.
Besides new equipment, Arif and his crew will need to juggle filming and photographing two weddings in a day on some weekends next year. "We're not booked every weekend but (for) very heavy periods along the year," he said. "I'm still thinking how we're going to manage two weddings in one day. But we'll figure something out. We always do."
A business marrying her needs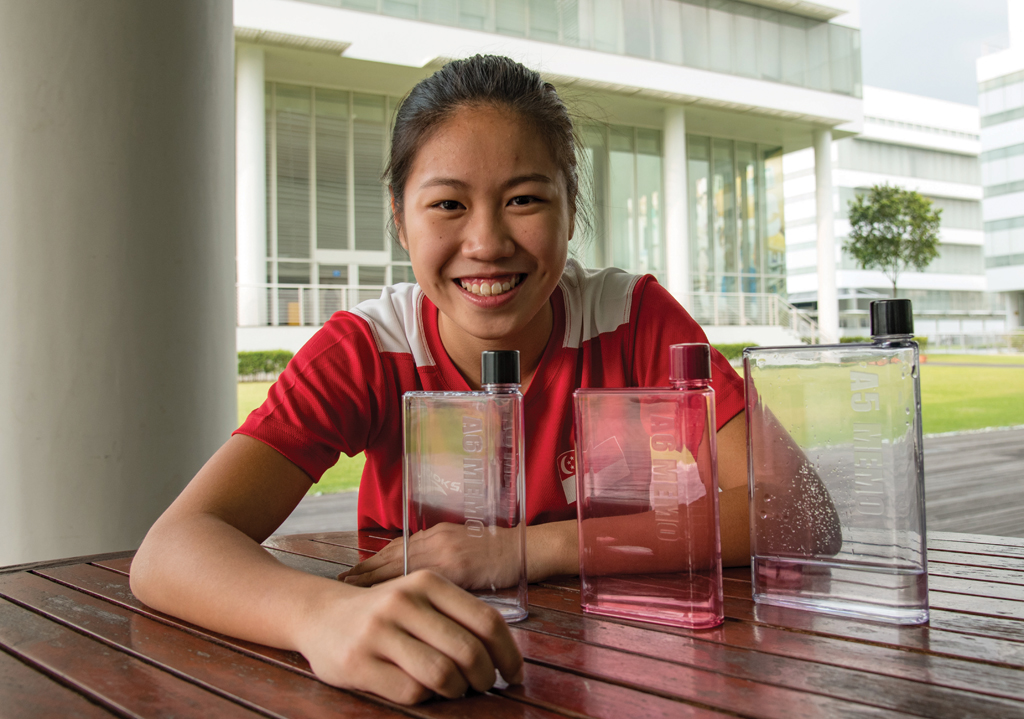 Who: Kerstin Ong Jing Rong, 18
What: Selling water bottles on Instagram
She initially felt carrying a water bottle was "a burden" as it did not match her outfit. Now, Kerstin Ong Jing Rong is trying to convince her peers that bringing a water bottle around could be fashionable too.
The 18-year-old started an online business to sell notebook bottles – rectangular flat-pack water bottles – in October. The business fulfils her two goals of being a national athlete and earning extra money to purchase new equipment.
The online business also serves Kerstin's hectic schedule where she has to balance studies and track and field training.
"It (the online business) is less tiring than working part time and this helps me in getting more rest, compared to having the need to stand all day in a retail shop," said the second-year Sports and Leisure Management student. Among the assortment of water bottles available in the market, Kerstin decided to sell notebook bottles as she felt the shape was unique and could be conveniently placed in bags. "I drink a lot of water," she said. "I just thought it would be good to have a bottle which looks good."
Kerstin has experienced various challenges in her business. For example, she is worried that the retail price of $14.90 may mean that she may incur losses. There are also inventory issues – such as being saddled with unsold water bottles – to be concerned about. She works around the issue by giving the less popular water bottles to friends or customers who purchase a lot of bottles.
Thus far, Kerstin has sold around 90 notebook bottles. But she hopes to expand her online business onto a larger platform so that more people can purchase her product.
"There are challenges definitely, but it is manageable," Kerstin said. "I count myself fortunate unlike other students where they need to work long hours to support their family as well, so I have nothing to complain but be thankful and grateful about what I have."
A business born from the love for animals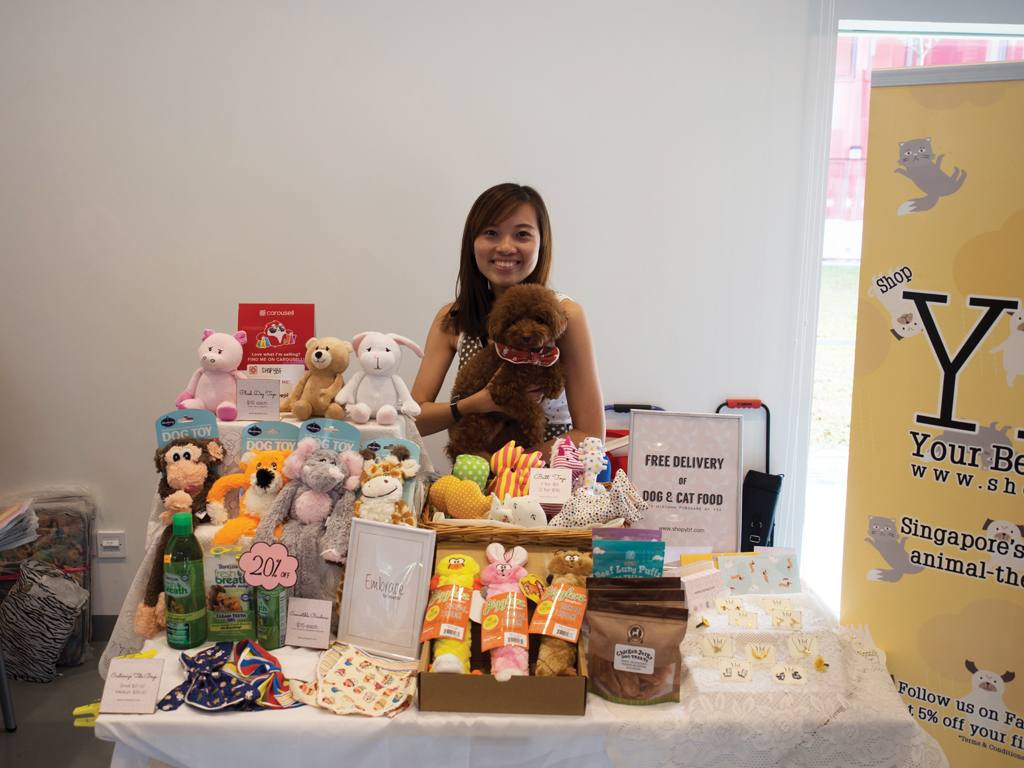 Who: Tan Lijue, 24
What: Owner of online pet accessories shop, Your Best Friend
When Ms Tan Lijue started online pet accessories shop Your Best Friend last year, many – including her parents – were against the idea.
"They think it is risky," she recalled. "They say: 'You have a degree, why not just go out and look for a job?' But I think if I don't do it when I'm young, next time when I'm old, people might think that why are you still doing this and you're old already? So it's a bit of a juggle."
Ms Tan, who graduated from Republic Polytechnic in 2011 before she went on to obtain a Bachelor in Business Management at RMIT University, had to pick up several new skills when she first started her business. Ms Tan had to design a website, set up online payment platforms and source for products.
"Nobody will spoon-feed (you) if you start your own business," said Ms Tan. "It is all your own integrity of whether you want to do it or not. You have to push yourself to do it."
The 24-year-old said the idea of starting Your Best Friend was due to her love for animals. "When I was young, my house is more like a zoo," she added. "I have rabbits, dogs, hamsters, fishes and tortoises. Most of the pets you name it, we might have it at home."
Ms Tan is starting to see the fruits of her labour. Your Best Friend has over 1,600 followers on Instagram and the number of visitors to the business' website has been increasing in recent months.
Ms Tan receives moral support from her sisters, whom she credits for their business advice and support. She now has her sights set on growing her business. "I hope that in the near future I will have my own office, because now I'm currently operating from home. I hope to have store front, where I can actually bring my pets to work," said Ms Tan.