Cotton candy is a popular snack found at carnivals and fun fairs. Now, you can have it in a complete meal where cotton candy is a key ingredient. Wesley Goh shows where you can have cotton candy in your coffee, soup and ice cream.
Cotton Candy Coffee (SWEET LITTLE RAIN)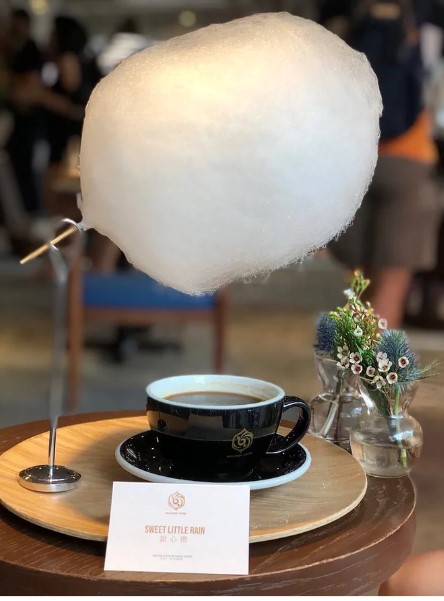 This is an interesting twist to the old, traditional coffee. Since cotton candy is made from sugar, it doesn't seem that strange after all if you think about it. When presented, the coffee is placed below a ball of cotton candy which will slowly melt and drip into the coffee due to the steam. The subtle sweetness with every drop of the cotton candy infused with the aroma of the coffee is a match made in heaven. It might be on the pricier side for a coffee, but considering the atmosphere, aesthetics and how it tastes, it is a must try!
Where: 108 Middle Rd, Singapore 188967, Mellower café
Price: $9.80
Rating: 7/10
Cotton Candy Gelato (COTTON CANDY FANTASY GELATO DREAM)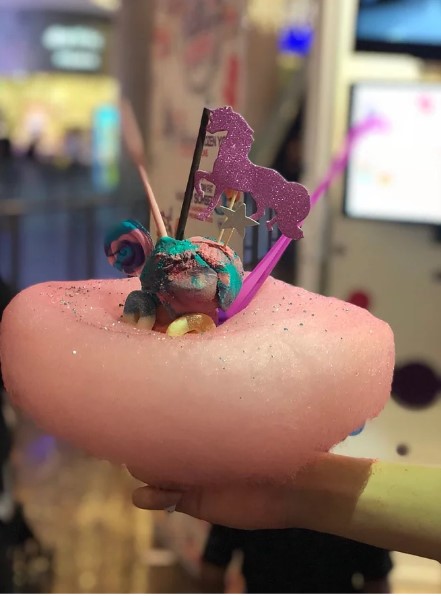 The next item is a cotton candy gelato, which will definitely satisfy that sweet tooth of yours. Fantasy desserts specialize in refreshing and new flavours that are out of this world. Their most popular flavour is their unicorn dream salted caramel, which is the one I chose. When the product came out, I was surprised that it looked exactly like what I saw in the picture, which was so pretty! The gelato had a salty yet sweet taste to it, which I really enjoyed!
It might get a little messy with this one so bring along some tissues.
Where: Fantasy Desserts, 1 Somerset Rd, Singapore 238162
Price: $12.90
Rating: 7.5/10
Cotton Candy Sukiyaki (Snow Melting Sukiyaki Hot Pot)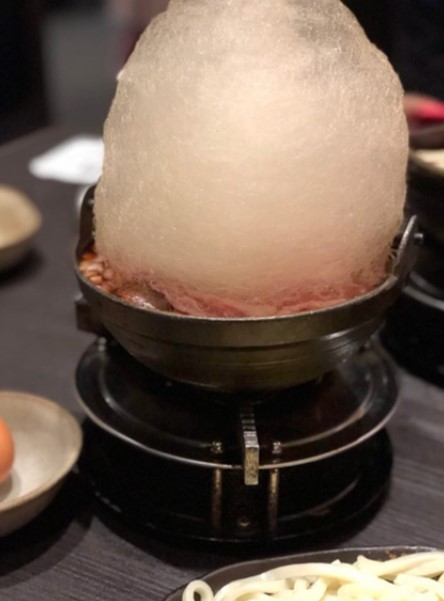 What is a meal without its main course? That's right, our next and last dish is a cotton candy infused main course, Cotton Candy Sukiyaki. It may not sound as good as it looks, but it sure is incredibly delicious.
At first, I thought that it would be extremely sweet but not at all, as sugar is usually added into a Sukiyaki broth. They cleverly replaced it with cotton candy that slowly melts as the pot gets hot. As the cotton candy melts, it enhances the taste of the broth and also brings out the flavour of the meat – making this a delicious, sweet yet savoury hot pot that is perfect on a rainy day.
Where: Watami: 1 Vista Exchange Green, #02-16 The Star Vista, 138617
Price: $11.90
Rating: 9/10