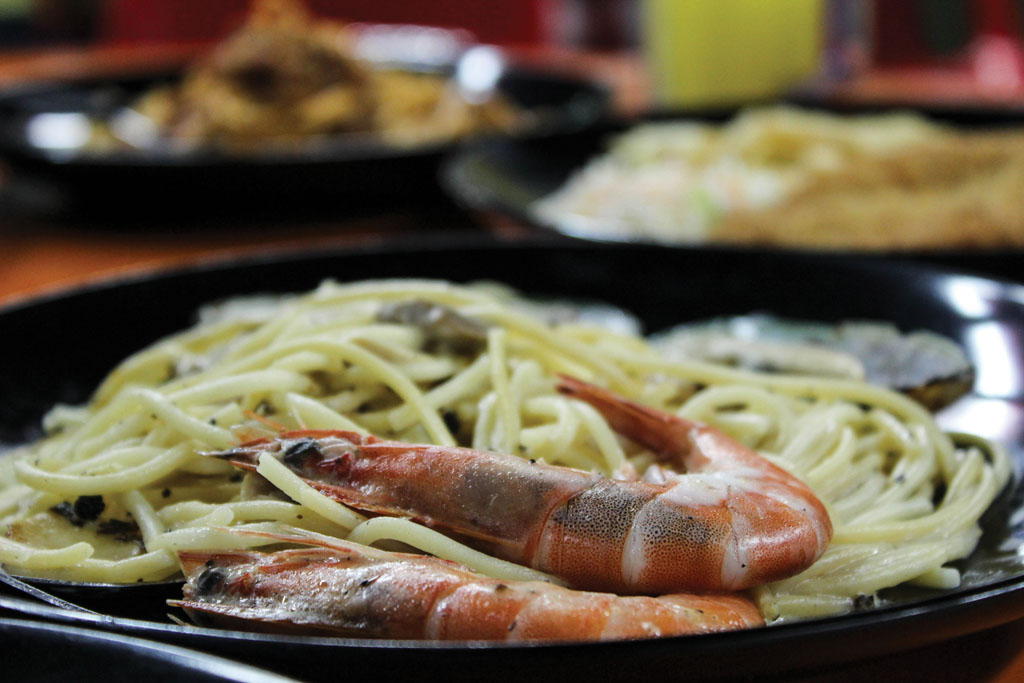 Originally a halal western food stall located at Dhoby Ghaut, Dad's Corner has made its way to a coffee shop at Woodlands Community Club and that's good news for RP students.
I reached Dad's at 7.30pm on a Thursday. Since it was dinner time, the coffee shop was crowded, but my friends and I managed to find seats easily.
At a glance, the menu had a wide variety of food. What got me excited was how each food item costs less than $10.
The food took close to 30 minutes to arrive, so expect a long wait if you are planning to have dinner there. We kick started our meal with a serving of cheese fries ($3). They were extremely generous with the nacho cheese which was drizzled on top of the fries.
Meat lovers should definitely give the chicken cutlet ($6.50), a try. The breaded cutlet was perfectly cooked and came with a delicious serving of fries. I would give it a 7/10.
The Fish & Chips ($6), was a disappointment though. Although the breaded fish was cooked well, it was nothing special. The coleslaw that came on the side was too dry.
For the pasta lovers, there were two different types of pastas we tried. The Farmer's Pasta ($6), was a spicy tomato based spaghetti topped with delicious and tender minced beef. I was extremely tempted to get myself a second serving, as I enjoyed this dish thoroughly. Overall, this meal deserves an 8/10.
The second pasta, was a cream based spaghetti served with prawns and mussels. Unlike most cream based pastas, the Sexy Cream Pasta ($6), was not too thick and it did not leave me feeling bloated after I finished my meal. I am not a big fan of seafood, but the prawns and mussels tasted good, and it is a generous portion. The Sexy Cream Pasta gets a 7/10.
Apart from western delicacies, Dad's Corner also serves Asian delights like Nasi Ayam Penyet, and Seafood Tom Yam Noodles. I would definitely come back again, to give these Asian choices a try.
Dad's Corner is closed on Mondays. They are opened on Tuesdays to Thursday from 9am to 9pm, and on Fridays from 3pm to 9pm.
Getting There:
Dad's Corner is a 10 minute walk from Republic Polytechnic (RP). To get there, cross the road from RP and take the sheltered walkway leading to Woodlands Community Club. Upon reaching the overhead bridge, turn left and walk into the coffee shop (first level).