It was a long wait for the sequel to the series of activities RP's SHL and UNISBA's Medical Faculty students went through in October 2022 as part of TF SCALE VII.
Last year, students from UNISBA visited Singapore to kickstart the TF SCALE programme. Ideas, cultural traditions, and even contact details were exchanged in those two weeks.
On March 7, 2023, the students jumped and screamed in joy when they met again. UNISBA students and staff welcomed their RP counterparts with open arms.
CROSS-CULTURAL LEARNING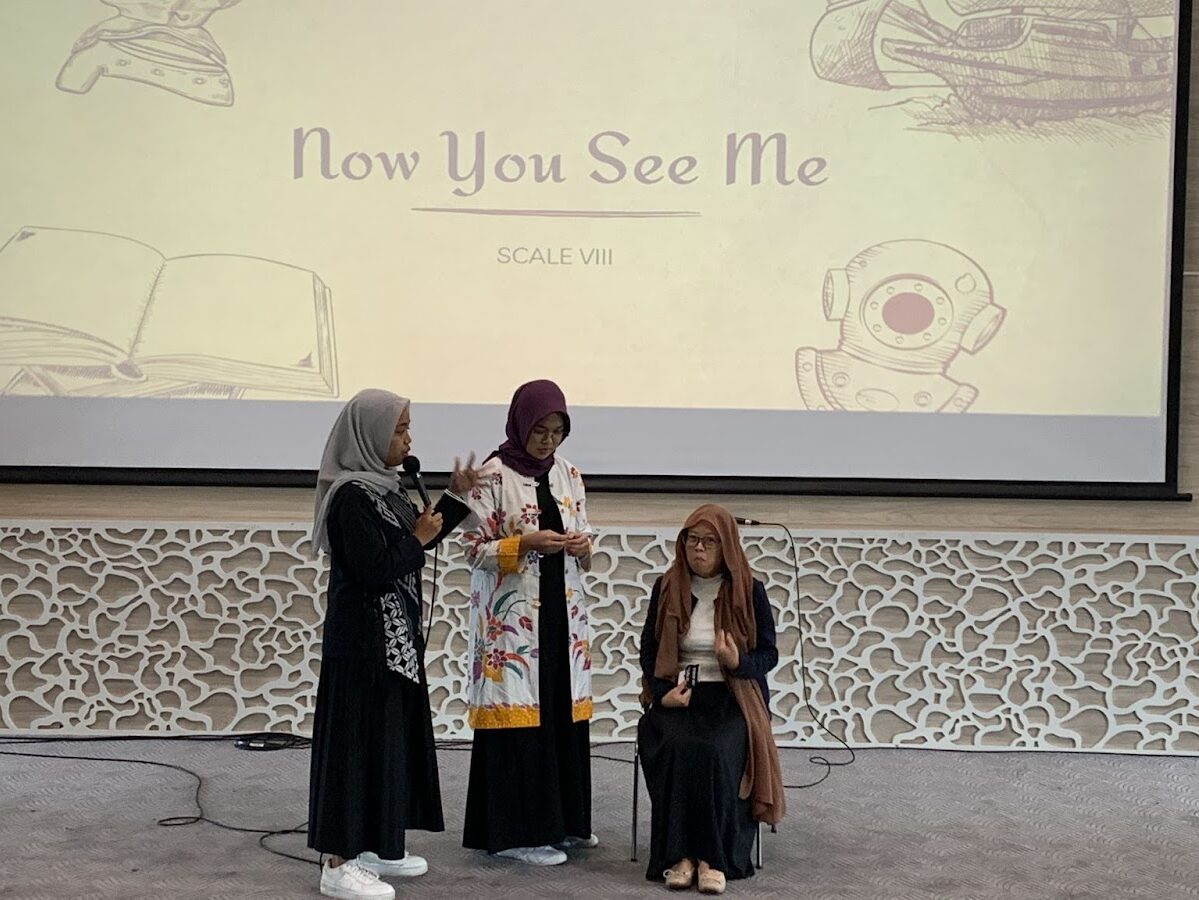 Students and staff of UNISBA spared no effort in ensuring that the RP students felt welcome and comfortable throughout their visit to Bandung. They even went the extra mile to share parts of their culture with the RP students.
During the opening ceremony to mark the start of the TF SCALE programme, the female UNISBA students decided to share a piece of their culture by teaching the RP students how they wear the hijab. They even used SHL lecturer, Ms Trina Tan as a model in their tutorial.
"(Learning to wear the hijab was) exciting! We would not have had the opportunity in learning otherwise," Ms Tan recollects.
UNPACKING REGIONAL ECONOMIC AND COMMUNITY ISSUES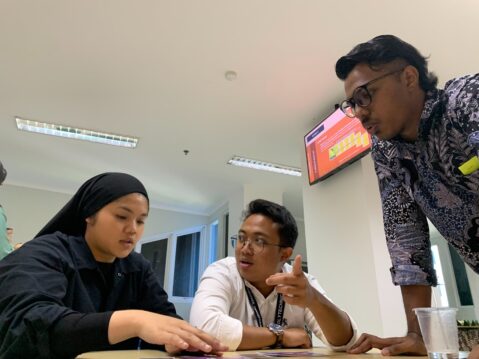 During the SHL students' visit to Bandung, they learned about all the things that made Bandung beautiful as well as some of the issues faced by the locals.
"In Indonesia itself, the stigma and cultural beliefs about some diseases, especially mental health, is still strong, so it is not that easy for me, as a medical student, to educate and debunk the myth around diseases in society," said medical student Althaafvashti Trixie Niadi, 21.
While the SHL students were in Bandung they had the privilege to learn more about the effects of mental health problems through a board game as well as a tour of a mental institution.
They visited a psychiatric hospital in Bandung and witnessed firsthand the mental healthcare scene there. The students played the angklung with some of the patients and even witnessed a few rehabilitation sessions. 
"I'm trying to play my role as a medical student to help the people around me with my knowledge or just try to help them with everything I can." Azzadina Putri Maurasita, 21, a medical student from UNISBA said when asked about what they learned from these activities.
COMMUNITY SOCIAL INNOVATION PROJECTS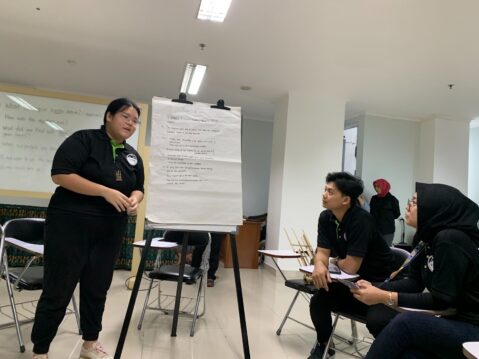 Throughout the TF SCALE program, SHL and UNISBA students learned a lot about leadership, promoting cross-cultural planning, as well as community development. They were given the opportunity to put their knowledge to good use through a series of activities lined up by their lecturers.
"From passive demeanour to going out of their comfort zone, the students have shone brighter. Though it may not be prominent to many, but to the eyes of a keen observer, each of the students have displayed their leadership qualities in their own way," said Ms Tan Yan Lin, SHL lecturer.
One of the activities SHL students were engaged in involved the opportunity to see their socially innovative ideas in action. Based on what they learned about the '3 Highs'. (Hypertension, Hyperglycaemia, and Hyperlipidemia) in Singapore, the students were tasked to create a booth that promoted the prevention of one of the 'Highs'.
They came up with fun games and activities that were accessible to UNISBA students and staff and felt a sense of accomplishment as they saw their main goal get fulfilled through a simple game booth.
ENGAGING IN TOURISM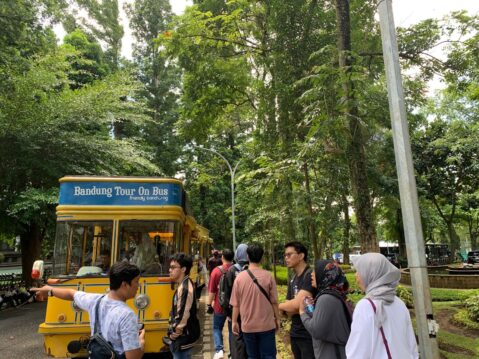 The students were also given time to unwind and engage in some good old-fashioned tourism.
They visited tourist hotspots such as the Gedung Sate building and Tangkuban Perahu. They even visited an angklung museum that taught them West Java culture.
"I observed and joined in their routines and learned how to play the angklung, which was a unique and enriching experience," said SHL student Muhammad Reifqie.