The stallholders behind Oriental Delights at the North Canteen have closed their business in RP after four years.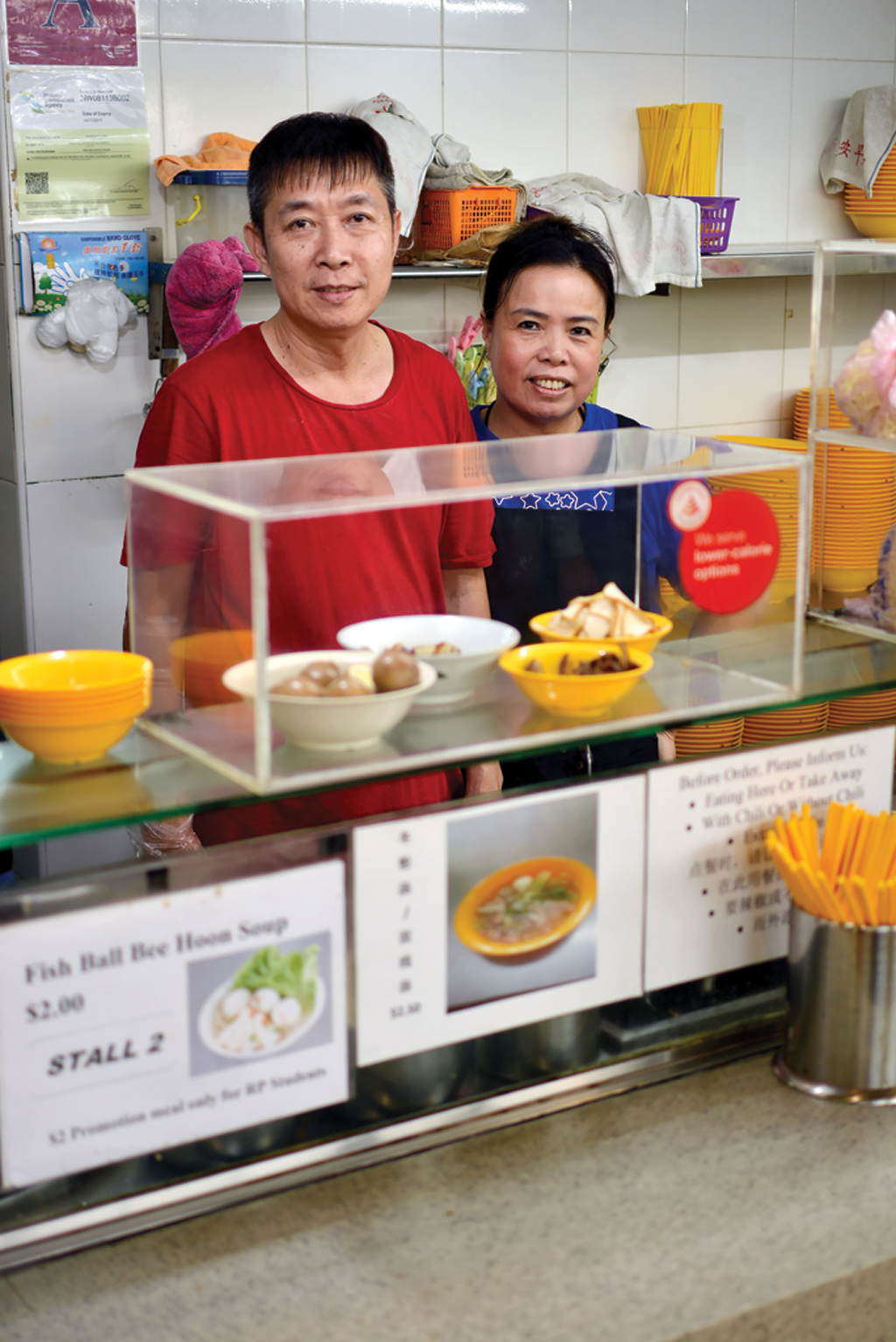 After serving thousands of bowls of noodles to hungry students and staff for over four years, the stallholders behind Oriental Delights noodle stall at the North Canteen have ended their business at RP.
Madam Chong Chye Ching and her husband, Mr Loo Hang Chuah, cited rising business costs as a reason for leaving. Their last day of operation was November 15.
We really like the environment here because the students are really well-mannered and friendly. The lecturers have also been very supportive and they love our Bak Chor Mee," Madam Chong, 51, said. "But due to rising costs, we haven't been able to make much profit at all."
The couple said the basic monthly rental fee amounted to $3,000, excluding maintenance fee, utility bills and cleaning fees. This year, their cleaning fees were increased by $200 but they have held their pricing-between $2.50 and $3.30-constant.
Madam Chong added: "Though we earn during the school period, everything we've saved will end up being spent on covering costs during the holidays to keep the business running even when we barely make any profit."
Regular patrons of the stall said they would miss the couple. Bellerina Tan, a final-year Diploma in Health Services Management student, said: "They are very fast so it is good when it comes to break time."
Final-year Diploma in Mass Communication student Dawn Lim added: "The uncle and auntie are always serving with a smile and I really like the food. They also have really interesting stories to tell and are very friendly towards their patrons."
If not for a fractured arm, the couple would not have set up their popular noodle stall at RP. In 2012, when their business was at a coffee shop, Madam Chong fell while cleaning the stall's signboard. She eventually had to undergo an operation due to her injury. The couple then decided to start their business anew in RP.
Madam Chong said: "We thought running a stall in a school wouldn't be as tiring and chaotic as running it at a coffee shop where it's extremely packed and inconvenient to serve."
The couple said they have never regretted their decision to set up a stall in RP, despite the long working hours. On weekdays, they wake up at 4.30 a.m. and their day ends at 6 p.m. after they close the stall.
With a big smile on his face, Mr Loo, 56, said: "We are thankful for the support that the students and lecturers have given us for the past four years. If there is a chance in future, we would definitely love to make noodles for all of them again."
The couple will be moving their business to a coffee shop at 286E Toh Guan Road from December 1, 2017.