Awkward, average and pretentious – three choice words of mine to describe Josh Boone's big screen adaptation of John Green's harrowingly beautiful bestseller. In more ways than one, the recently-released The Fault in Our Stars (TFIOS) did not do justice to the author's original work.
TFIOS tells the story of 16-year-old cancer patient Hazel Grace Lancaster, who walks around dragging an oxygen tank. Hazel's mother, with whom she shares some lovely and honest moments together, insists on her attending a cancer support group. There she meets Augustus Waters (Ansel Elgort), a basketball star-turned-amputee who immediately has an affinity towards Hazel.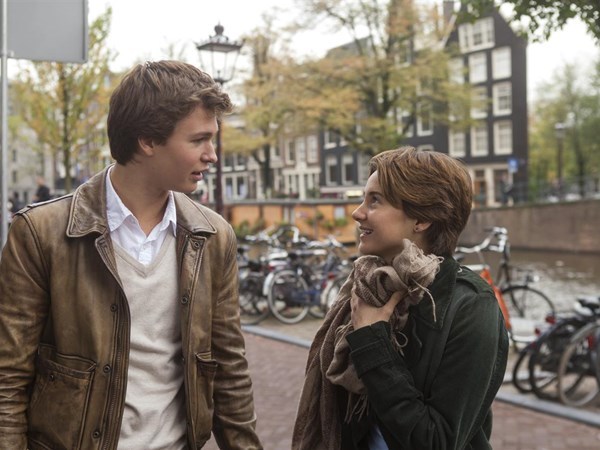 It should be heart-wrenching. It should be passionate. It should be engrossing. Instead, the movie feels like it's stuck in emotional inertia. Director Boone's and the screenwriters' insistence on scripting the film almost word-for-word to the book makes it rather uncomfortable to watch. Sure, Green made the cancer-stricken doomed lovers Hazel and Augustus sound like deep, intelligent people with precocious levels of intellect – totally unlike the average teenager. Hey, it's a book. People can dream.
But in a feature-length film with actual people as actors, it feels a little off right from the start. I mean come on, nobody says "I'm in love with you, and I know that love is just a shout into the void, and that oblivion is inevitable…" in real life. Nobody does that! Were the screenwriters trying their best to stay true to the book so as to pacify the teen fandom? Most likely. Perhaps some subtle improvisation would've made the film more believable.
However, Shailene Woodley, who plays Hazel Grace, steals the show. Her lovability and naturalism make her so endearing, much like a certain Jennifer Lawrence. Picking up from fine performances in the indie flick The Spectacular Now and blockbuster Divergent, Woodley carries on her likeable on-screen persona to TFIOS.
While Woodley seems a natural fit for her role, Elgort looks awkward. The book described him as charming, attractive and well-built. Elgort is neither of those. After reading the book prior to the movie, I believe that I'm not the only one who feels let down by this casting. While the book made Augustus seem charming, Elgort looked a lot like a wannabe playboy sticking an unlit cigarette in his mouth to make some obscure point about death.
So, the pair embark on a trip together to Amsterdam to meet Hazel's favourite author, Peter Van Houten, who is supposed to be well-learnt and compassionate but turns out to be a mean drunk. So, two teenage cancer patients, one an amputee and the other a dying girl who has to be constantly hooked up to an oxygen tank, fly across the Atlantic together? Fair enough.
The film reaches its peak of awkwardness when Hazel and Augustus engage in a steamy bedroom scene. In the book, it is magical. In the movie, it is downright creepy.
TFIOS eventually descends into darker territory, and for once, the initial grief and heartache that the book projected is finally felt in the film… after more than a whole hour. It feels like it's too little, too late.
[poll id="9″]