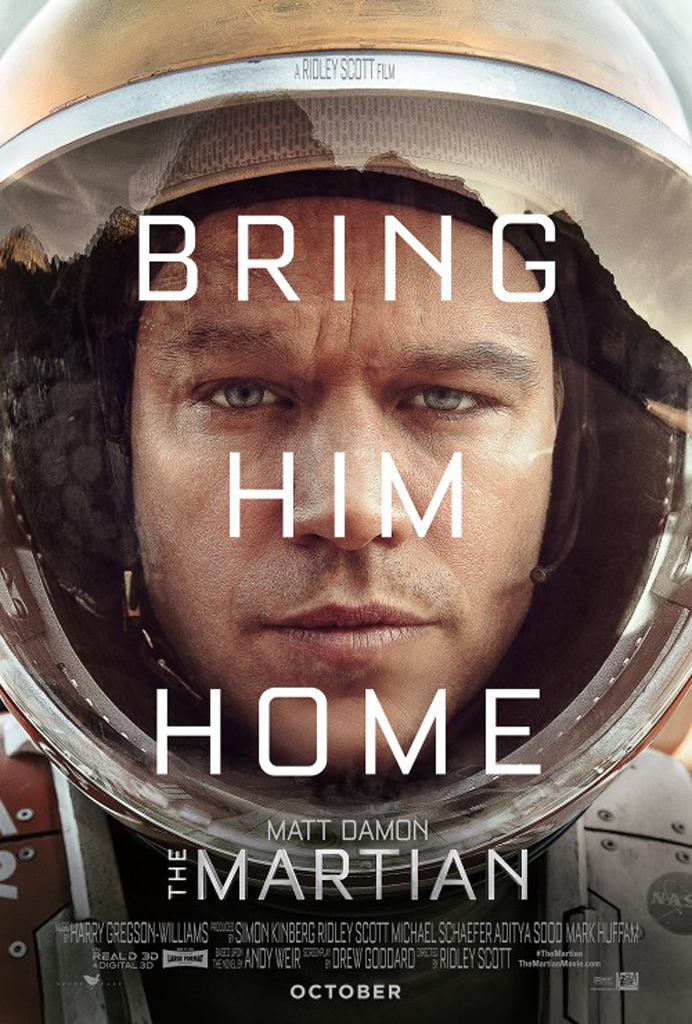 If you ever thought that being an astronaut and travelling to Mars was cool, this latest blockbuster starring Matt Damon might make you think twice.
Unlike other sci-fi action movies such as Star Trek or Star Wars, The Martian does not feature any phazers, lightsabers or Jedi Knights. Instead, the movie, based on Andy Weir's novel of the same name, features a rather simple theme of an ordinary astronaut trying to survive on Mars by overcoming extraordinary odds.
Damon plays the lead character Mark Watney, a NASA astronaut who is the lead botanist and engineer on his team. The movie starts off when the manned mission to Mars, known as Ares 3, ran into complications, which forced the entire crew to leave the red planet for their own safety. Unfortunately, Watney got separated and left behind.
This is not the first time that Damon needed rescuing on the silver screen. He was previously the titular character in need of salvation in Saving Private Ryan (1998) and then as an astronaut in Interstellar (2014).
But, we just don't get tired of wanting to see him being rescued.
The Martian also makes it simple enough for those with a rudimentary understanding of physics to understand the science behind the movie unlike most other sci-fi flicks. Hence, viewers of The Martian can sit back and just enjoy the story.
And the storyline is delivered exceptionally well by the stellar cast that personified the rational versus emotional considerations at play in this human drama.
On one hand, you have Teddy, the hard-nosed director of NASA, portrayed by Jeff Daniels who delivered an exceptional albeit expected performance given his experience playing such characters in shows like The Newsroom (2012).
On the other hand, the NASA's Mars mission director, played by Chiwetel Ejiofor (from the movie 2012) and Sean Bean, the mission's flight director, provide the emotional balance to the equation.
Together, they get you to realise the dilemma facing the rescue mission – play safe or take risks – which is enough to captivate you sans the laser fight scenes in other sci-fi movies.
Philosophical inquiry aside, there are certain points in the movie where it gets too unrealistic for example when the characters miraculously survived scenarios that are for certain fatal. In addition, I felt that the movie could have included a countdown of the number of days Watney had left on Mars before his impending death due to starvation. This would have added a layer of suspense. Nevertheless, there are many great moments in the movie but I will not spoil the fun for you.
Do catch The Martian for a highly entertaining watch. Despite the absence of fast actions, the combination of emotional and psychological pressure along with the hostile environment on Mars will leave you rooting for the characters till the end of the movie.