The pandemic did not stop organisers of the annual Christmas Wonderland from getting into the spirit of the festive season In this year's seventh edition of the massively popular event, there will be an array of light installations for visitors to experience at Gardens By The Bay, in addition to a virtual experience open to those who sign up for a membership.
Known as the Walk Of Lights, Singapore's biggest festive event this year features specially curated stunning light installations with brand-new luminaire light. The installations are handmade by Italian craftsmen using white wood from the south of Italy.
The event is open to the public from now until Jan 3, 2021. Complementing the physical event is an enchanting online digital wonderland packed with interactive content, games galore for all ages, festive performances, and shopping from the comfort of your home.
Having attended the previous five installations of this event, I eagerly signed up for the 2020 edition. With the website's easy navigation, my online experience of purchasing the $5 ticket was smooth and efficient. What could be better than having to avoid the long queues to purchase the ticket on-site? Online tickets were also available in previous years, so this year was no different, besides the new addition of timing of slots for crowd control.

However, this year's light-up was very different compared to previous years. In view of COVID-19, the organizers and crew had to modify the attractions to fit into the government's measures and guidelines to proceed with the event. Safe distancing ambassadors were deployed at different stations to ensure visitors were adhering to the 1m social distancing rule and not mingling with other groups.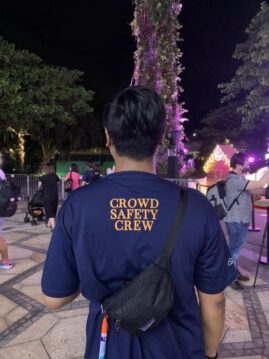 All visitors were required to wear masks, register via SafeEntry, and undergo temperature screening before entering the fairground. Furthermore, attractions also undergo scheduled disinfection during the event.

The 370m-long Walk Of Lights will take visitors 20 to 30 minutes to complete. There are a total of 9 daily sessions from 6:30 p.m. to 10:30 p.m. for those who pre-register online. I chose the 8 p.m. timing. Being the peak hour duration, I was able to see how the crowd was controlled by the Christmas Wonderland crew. As expected, many visitors were gathered at the entrance when I arrived and the crew had successfully ensured that the visitors were maintaining social distancing while queuing up.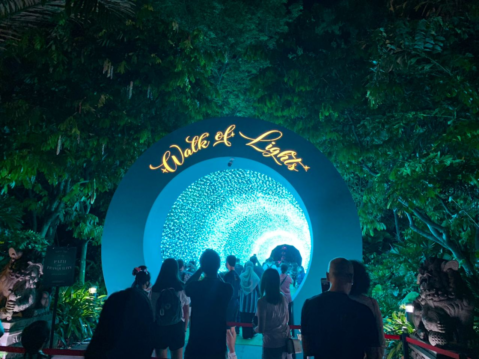 There are a total of nine light installations and signs were placed at every attraction to remind visitors to keep their masks on during photo taking and to practice social distancing. I felt very rushed at some points as when there were too many people at one attraction, we had to immediately move on to the next attraction to make space for the other visitors. This affected visitors who were still in the midst of taking pictures.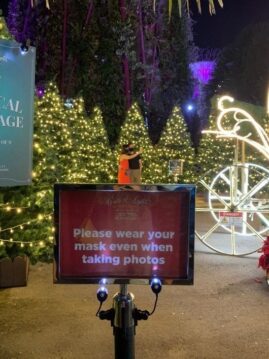 Some of the attractions were beautiful and eye-catching, especially in photos. However, there is one that did not exactly make the cut as it did not meet my expectations. The 17m tall Spalliera which was the main attraction every year felt different as they had cut down some of the decorations. The atmosphere was not as lively compared to the previous years I went, which may be due to the social distancing measures in place.

During the previous years, there would be a snow show at the Spalliera attraction for visitors to be able to experience "winter" in Singapore. To my surprise, they did not have any of that which was a bummer as it was something that everyone, including me, always looks forward to each year.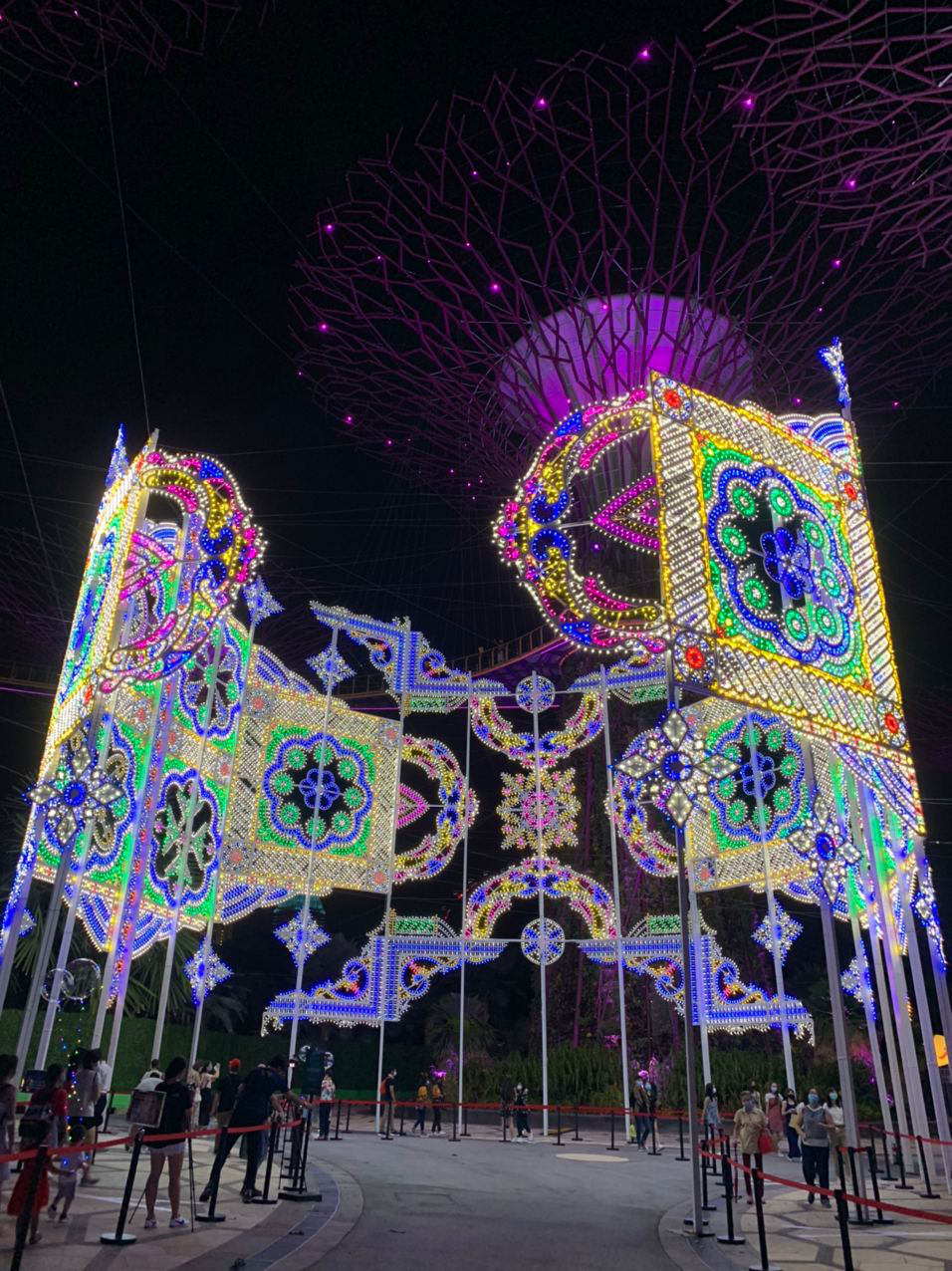 Unlike previous years, there weren't any booths for food, drinks, photos, or games for visitors to indulge themselves in. However, the virtual Christmas Wonderland, an online edition, has games available for those who are keen to win some attractive prizes.
You have to sign up for membership to enter the virtual Christmas Wonderland and the prices are $8, $15, and $25, with the higher prices giving more access to exclusive content such as having a private video chat with Santa Claus.
Overall, Christmas Wonderland this year was a mediocre experience as it did not feel as satisfactory visiting there compared to the previous years where I was able to soak in more of the Christmas spirit. I would rate it a 3 out of 5. In short, I would not recommend people to visit the event this year, unless you really want to step out of the house.