Mediacorp has outdone itself this time.
I feel that I can speak for most of us when I say that the majority of the youths in Singapore aren't too big of a fan of local dramas.
As a very Westernised society, we usually are too engrossed with the latest series on Netflix or would rather scroll through Tiktok for hours before we switch on a local Channel 8 show on television.
However, the experience I had has me thinking that all that could change.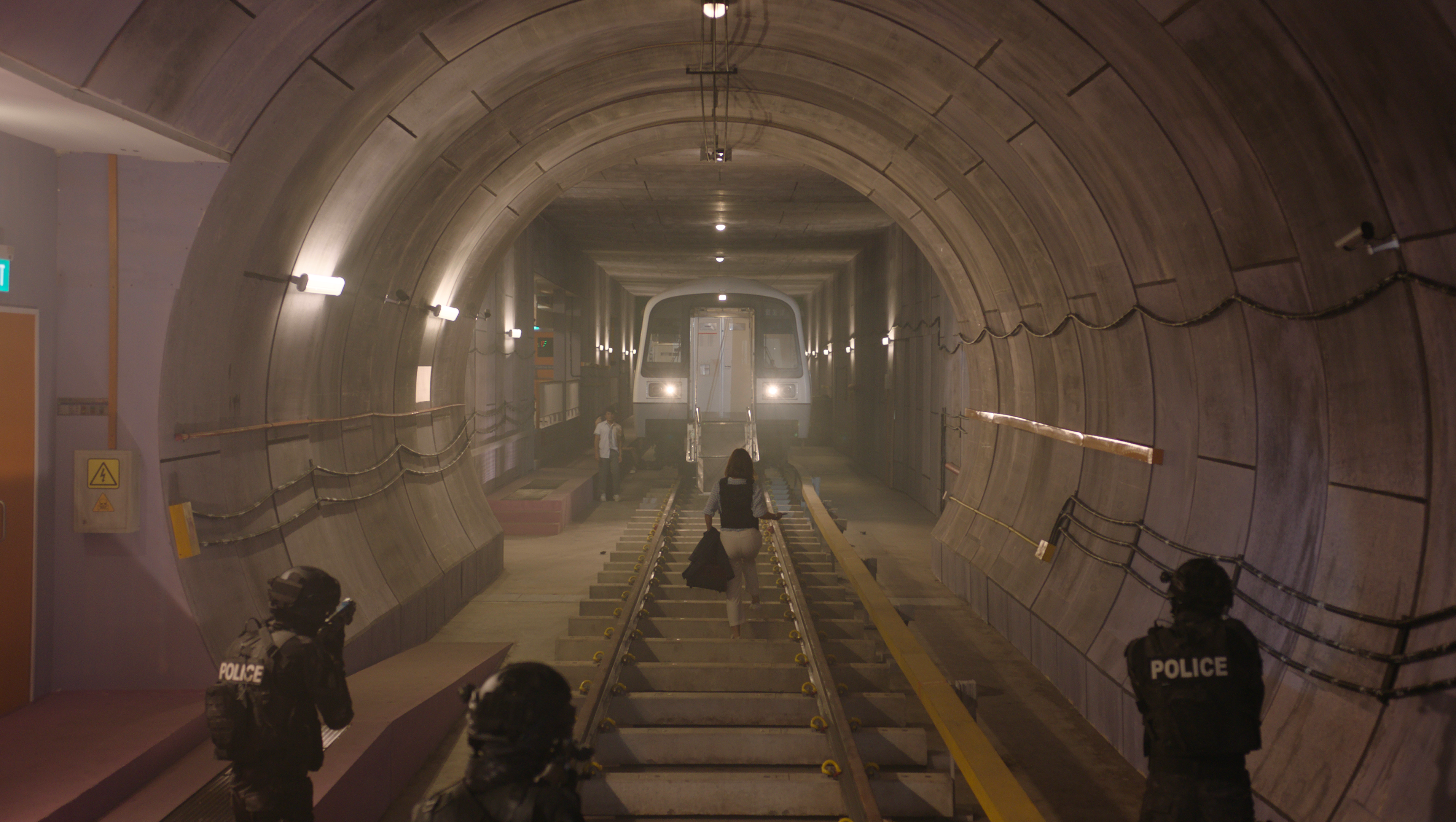 With the biggest set built in Singapore, filming of the new drama, Third Rail, took place in a specially constructed 180m long tunnel that was housed in the Changi Exhibition Centre.
This long tunnel, which was built all from scratch, housed two first-generation Kawasaki Heavy Industries C151 train cars, the same trains that were used on the North-South and East-West lines since 1987. These two decommissioned train cars were then "re-modeled" and turned into fictional trains, dubbed as 'KMRT'.
Getting the cabins to the warehouse was no easy task either.
Jean Yeo, the founder and creative director of Ochre Pictures, said that the two train cabins were transported during the night, and they had to hire cranes and police escorts for the transportation, which cost them a whopping five-figure sum.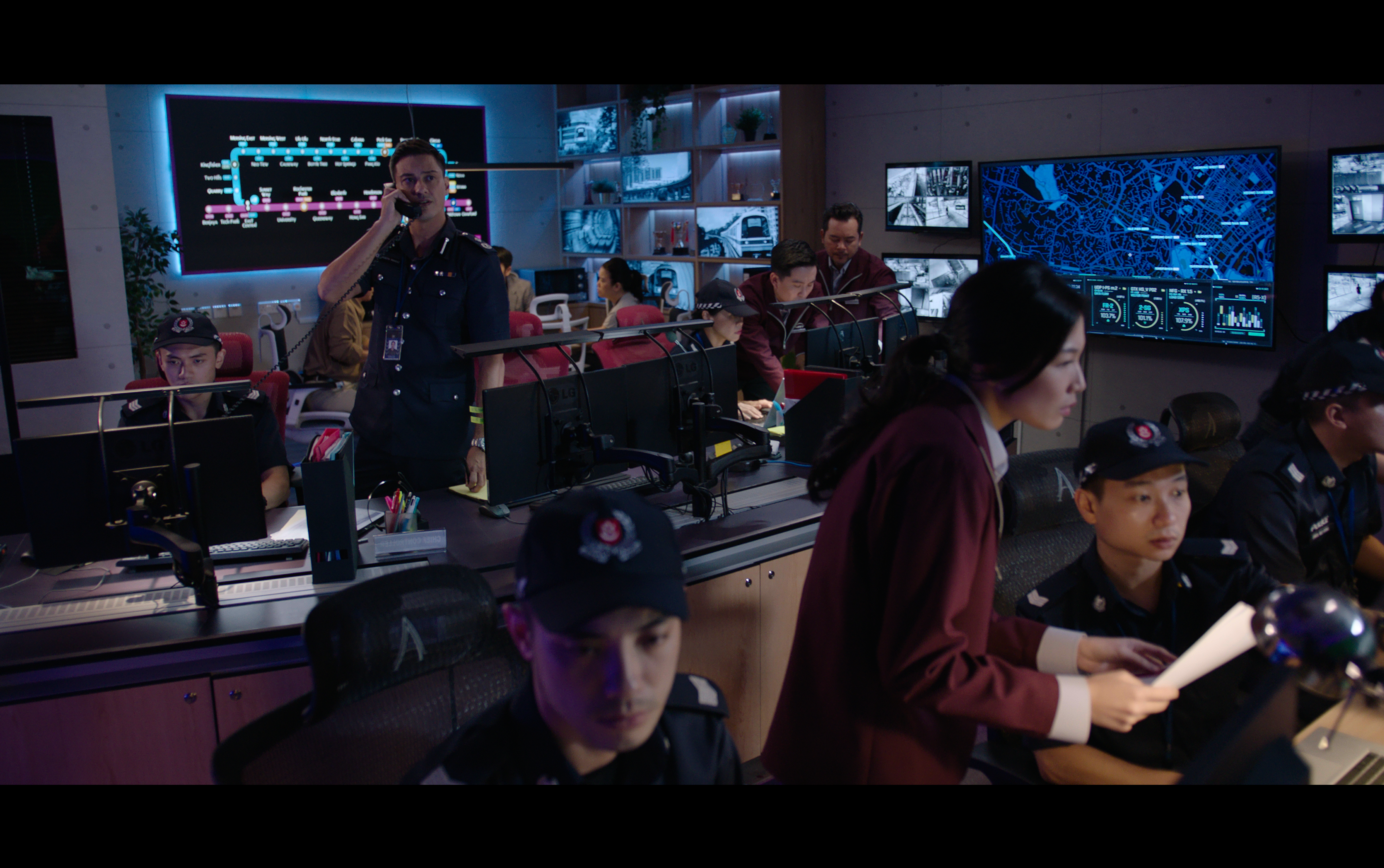 Third Rail, revolves around a group of ordinary Singaporeans whose train gets hijacked by a group of terrorists, and are taken hostage.
With a more Asian take on a rather western scenario, Yeo focused a lot on building the different characters in the show.
"In Western (Hollywood) shows, they are all very plot-driven, they are very good at pushing the plot, they have a writer's room where they beat the story to death, where it is really a very technical exercise. However, with Korean writers, with Korean shows, there's intimacy, there's star building, you really get into the characters," said Yeo.
You can definitely expect to see a whole variety of different personalities and characters in the show, from the hostages to the hostage-takers themselves.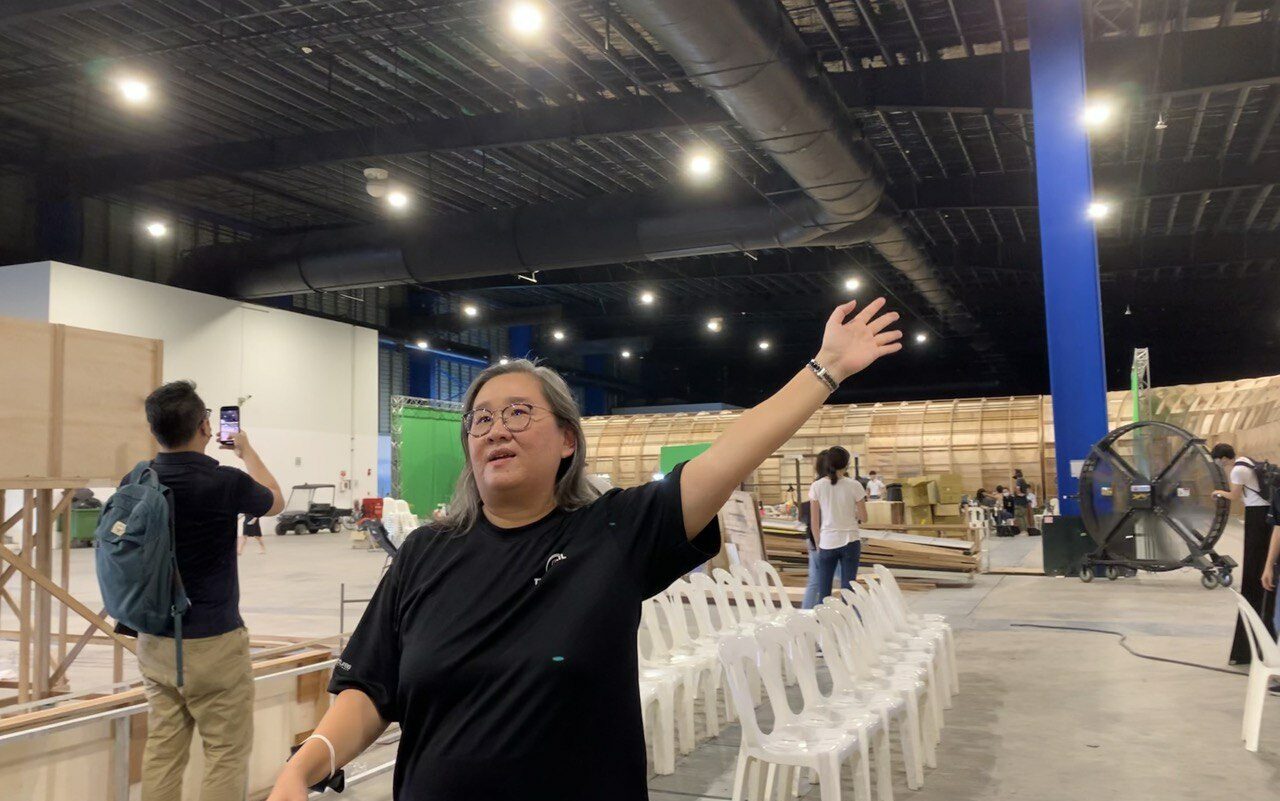 Getting invited to the media preview to check out the set of the show was definitely a thrilling experience, to say the least.
With other journalists from national news outlets such as Channel News Asia (CNA), AsiaOne and more, I was a little nervous and intimidated, being the only student journalist amongst all these professionals. It also didn't help that this 16,000 sq m-hall had limited air conditioning and relied only on fans, causing me to sweat profusely.
All the journalists seemed to know each other quite well too, exchanging friendly greetings and catching up on the set. Knowing that this was a rare opportunity for me to network, while waiting for Yeo to start her tour, I gathered my courage to make small talk with the lady who rode the Mediacorp bus with me to the set.
The lady turned out to be a journalist from Berita Harian, Singapore's sole Malay language news outlet, and she was pleasantly surprised to hear that I was a student journalist from Republic Polytechnic (RP). She went on to tell me that during the pre-Covid years, she would often go down to the campus to report on the graduation ceremonies.
Yeo then came in and brought us through the entire set, from the tunnels, into the train cabins, and back out again to watch a demonstration of how Computer Generated Imagery (CGI) was created in order to give the show its final touches.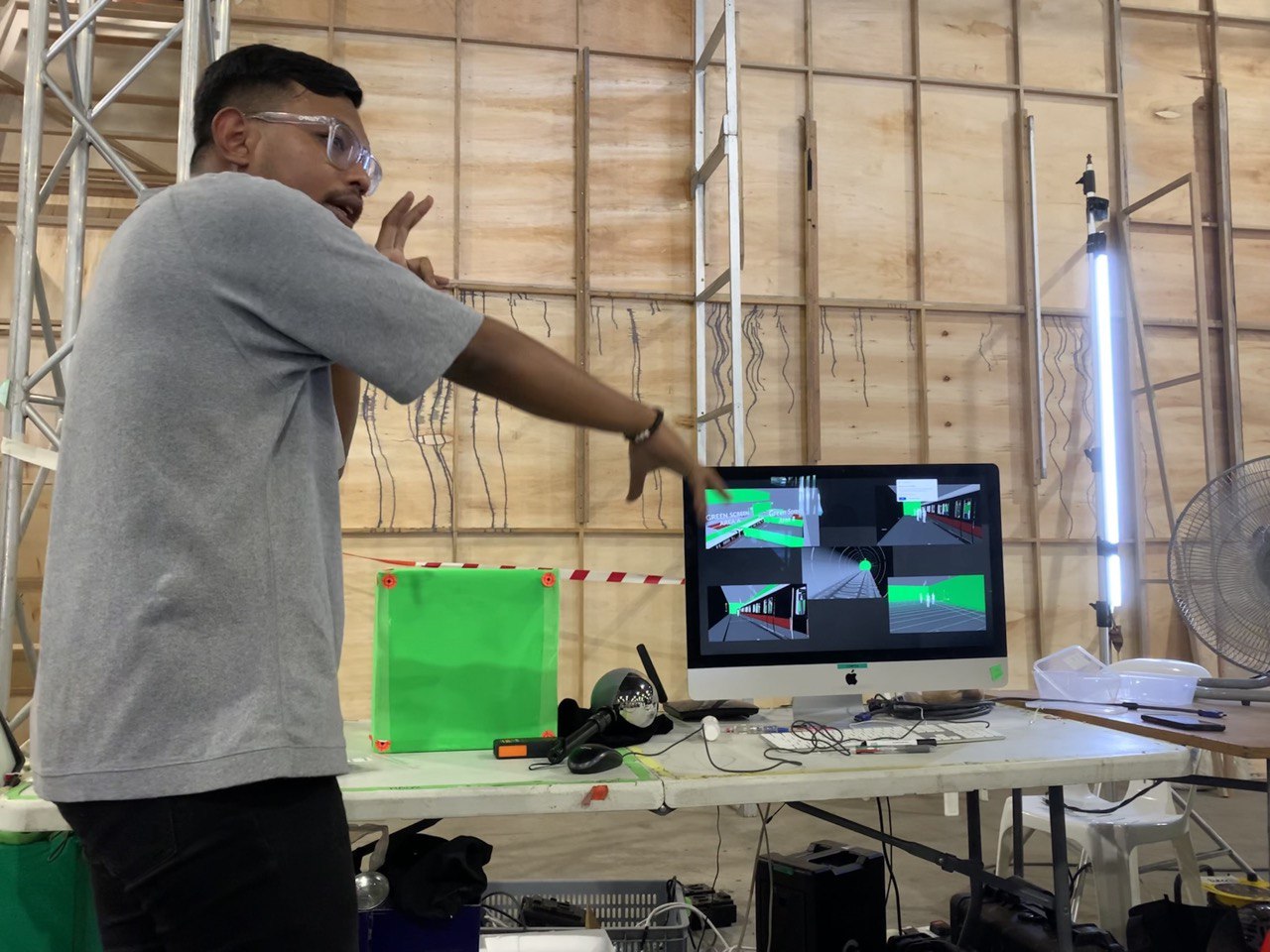 Mr Yaacob started showing us all the different visuals he created, from the intricate storyboarding to the interior development look of the train cabin itself.
Just one frame took him about an hour to render out.
Listening to him talk about his craft, despite his apparent sore throat that day, one could clearly tell how passionate he was about this project, and how proud he was to have finished it.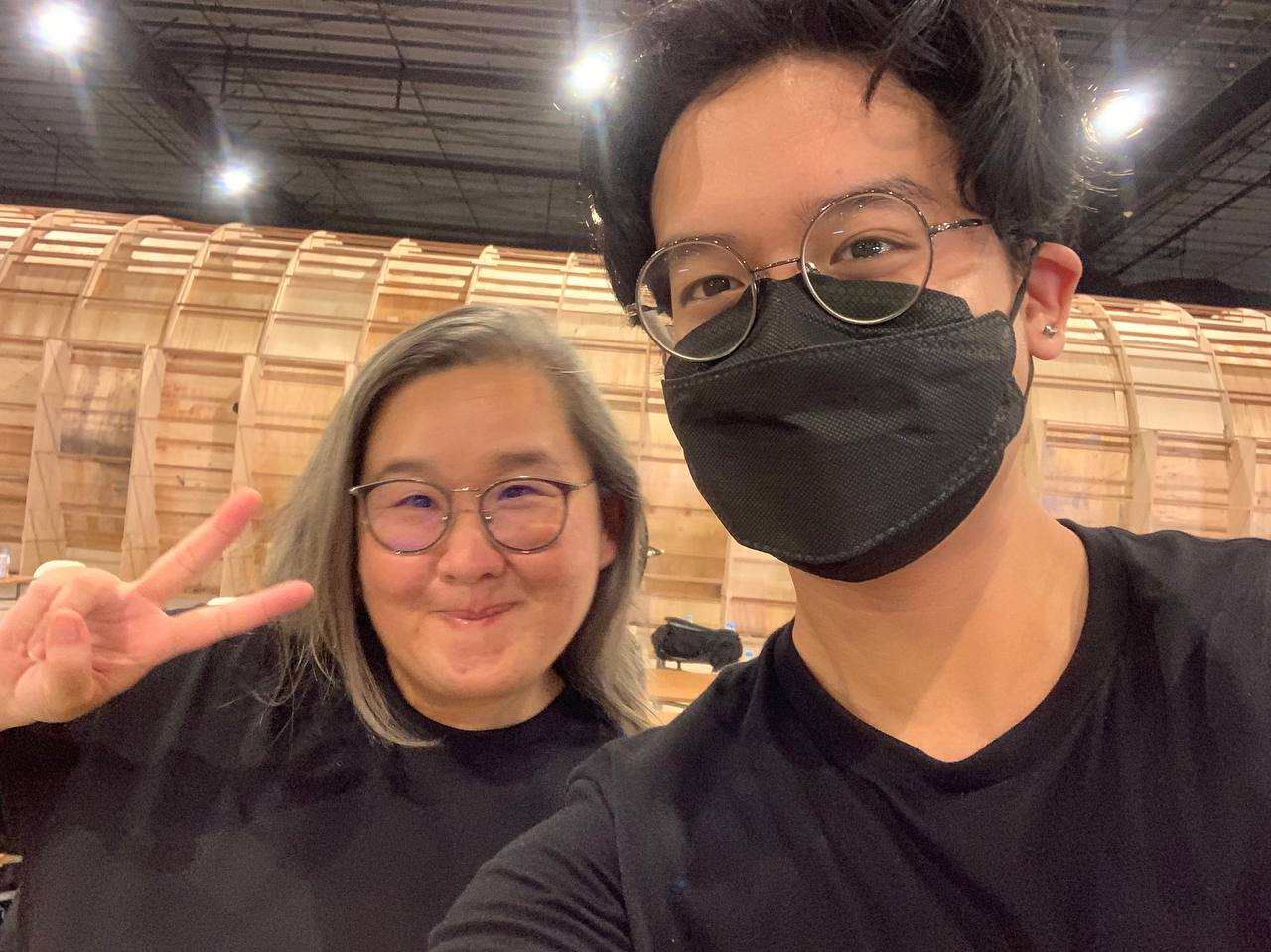 From the director to the actors, and even to the builders to build the set, you could clearly tell that this show means a lot to them, that they spent not only a lot of money on this show but a lot of blood sweat, and tears that went down with it.
Catch Third Rail on MeWatch which started Oct 17, on Mediacorp's YouTube Drama Channel from Oct 25 and on Channel 5 from Oct 31 at 9.30 p.m.