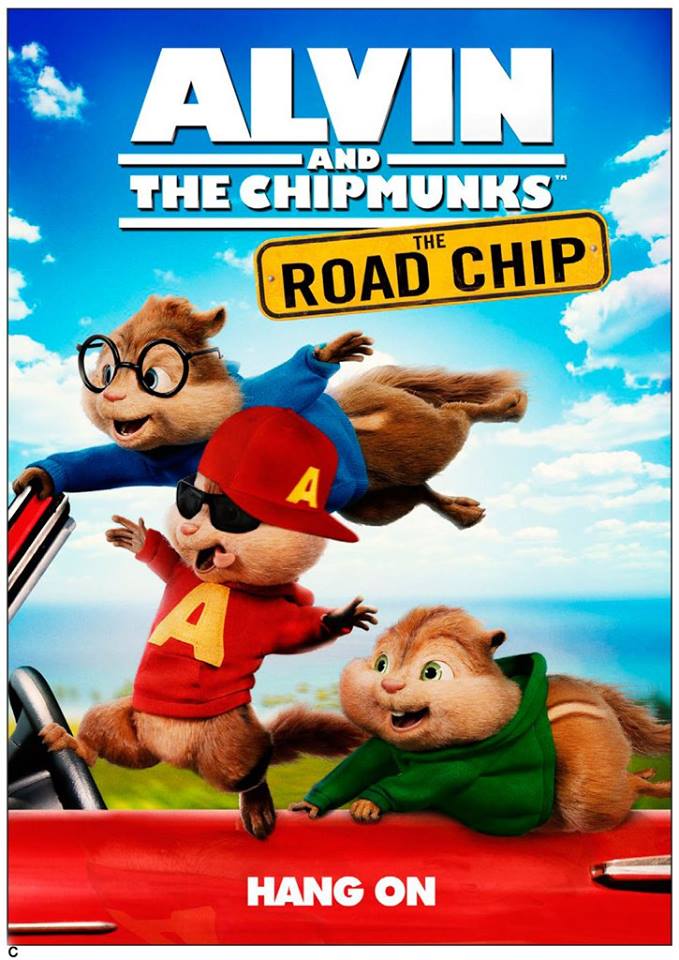 Coming four years after the last installment, Alvin and the Chipmunks: The Road Chip raked in $14.3 million for its opening weekend, which was an all-time low for the series. Getting mostly negative reviews from critics, the movie is not one for those looking for an intricate plot.
The film starts with Alvin (Justin Long), Simon (Matthew Gray Gubler) and Theodore (Jesse McCartney) throwing a surprise birthday party for their human guardian Dave (Jason Lee). The trio sing alongside Redfoo (famous for New Thang) to his new single, Juicy Wiggle.
The dance floor bursts into beautiful choreography with good camera work and amazing animation with the chipmunks jumping and sliding everywhere. Before you know it, the all so familiar voice of Dave screaming Alvin's name ends the scene.
The entire movie plot then unfolds after this particular scene, where the entire family is seen to be pushed into a dilemma with the little squeaky ones fearing the loss of their unofficial guardian as he meets a new woman.
Unfortunately for them, Dave's new love interest, Samantha (Kimberly Williams-Paisley) comes with baggage in a form of teenage boy Miles (Josh Green) who at first, poses as an enemy towards the brothers, playing silly pranks on them.
However, Miles later teams up with the chipmunks as they go on a road trip in an attempt to stop the love birds from sealing the deal and putting the ultimate sentence of spending the rest of their teen lives together.
During the journey, they run into an old nemesis, Agent Suggs (Tony Hale). He hunts them down after the gang makes a complete ruckus on a flight, letting animals loose and creating a zoo while airborne.
The plot is really flat and not one that surprises as the oh-no-we-have-to-stop-our-parents-from-marrying-because-we-hate-the-other-children story line has been played many times. An example would be Yours, Mine & Ours (2005).
Of course, in every chipmunk movie, the most fun and enjoyable parts are the singing and beautiful choreography. For this particular edition, a total of seven songs were performed, with a rendition of Uptown Funk by Bruno Mars being the highlight of the show. The Chipettes were also part of the fun, singing alongside Alvin and the Chipmunks in the opening scene and finale song "Home."
Much like Alvin and the Chipmunks: Chipwrecked, the confrontations with the nemesis are definitely the most hilarious, stupidly entertaining scenes. The playful fight scenes between Alvin and Suggs are a work of plain creativity and silliness mixed together.
Overall, the film is for any family looking to sit back, relax and listen to the squeaky tunes of the chipmunks.
Movie rating: 3.5 out of 5 stars