As the year comes to an end, let us review some of the dishes that were all the rage on social media. Here are our Top 5 picks:
1. Churros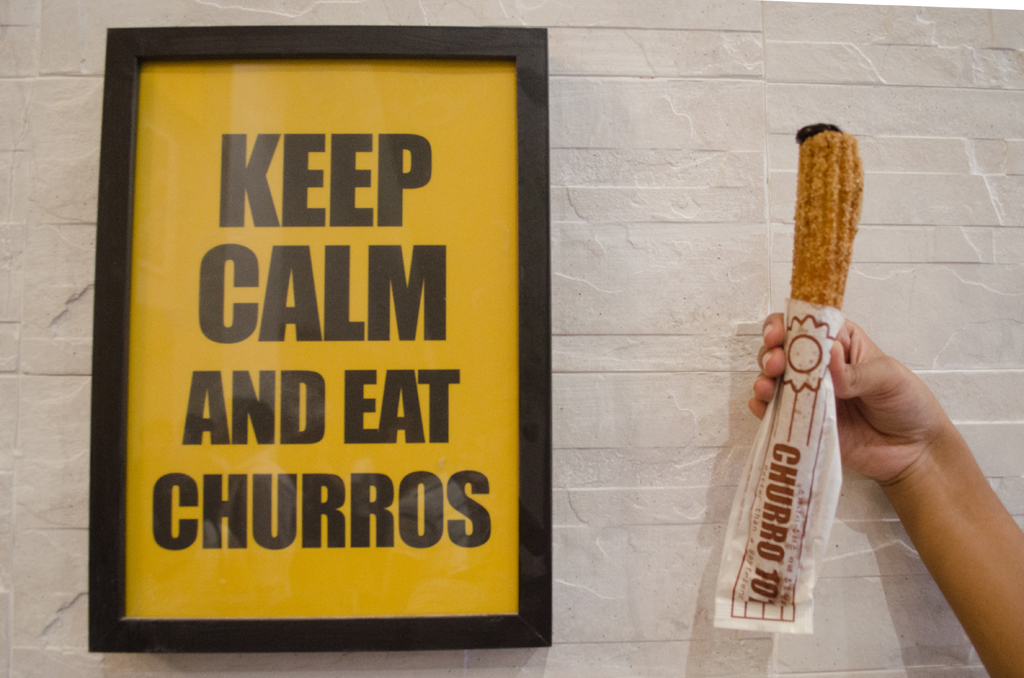 Churros are fried dough pastries originating from Spain. One of the popular chains selling churros is the newly opened Churros 101 located at Bugis Plus. There is a variety of churros ranging from cinnamon churros to stuffed churros with fillings such as milk custard, chocolate and cream cheese. I tried the chocolate churro, which was $4.50, and found that the churro is crispy on the outside, fluffy on the inside and filled with just the right amount of dark chocolate.
If you're looking for something more savoury, give the cream cheese churro a try at only $4.70.
Churros 101
Bugis Plus: #04-01
Opening hours: 10 am-10 pm daily
2. Ice cream rolls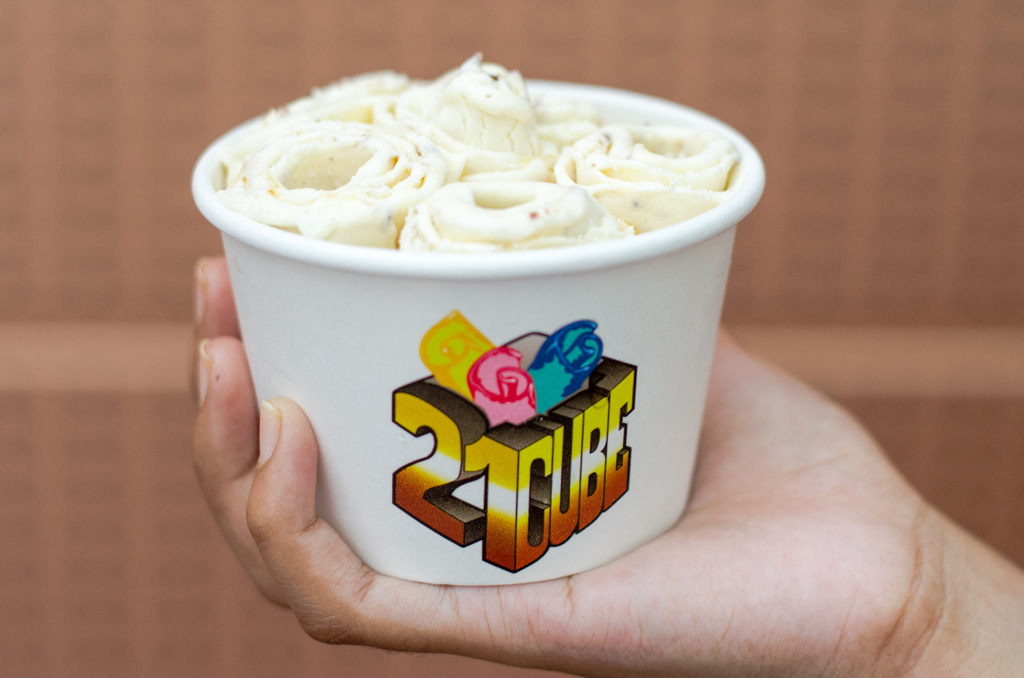 I scream for ice cream! These ice cream rolls originating from Thailand will definitely have you screaming for joy. One shop selling it is, located at SCAPE. There are two options to start with, either 1 base + 1 mixer ($4.90) or 1 base + 2 mixers ($5.90). The ingredients range from fruits to sweet toppings such as Oreo, Kinder Bueno and red bean. There are three options for the sauce; chocolate, strawberry or caramel.
I chose the vanilla base, Kinder Bueno topping and caramel sauce. The ice cream was smooth and did not melt too quickly; however the caramel sauce was a little overpowering. In this case, it is important to make sure your bases, ingredients and sauces complement each other. If you are not sure about the flavour combinations, do not hesitate to ask the staff for a recommendation.
21 CUBE Artisan Ice Cream
SCAPE orchard #02-29
Daily 12:00 to 22:00
3. Coconut gelato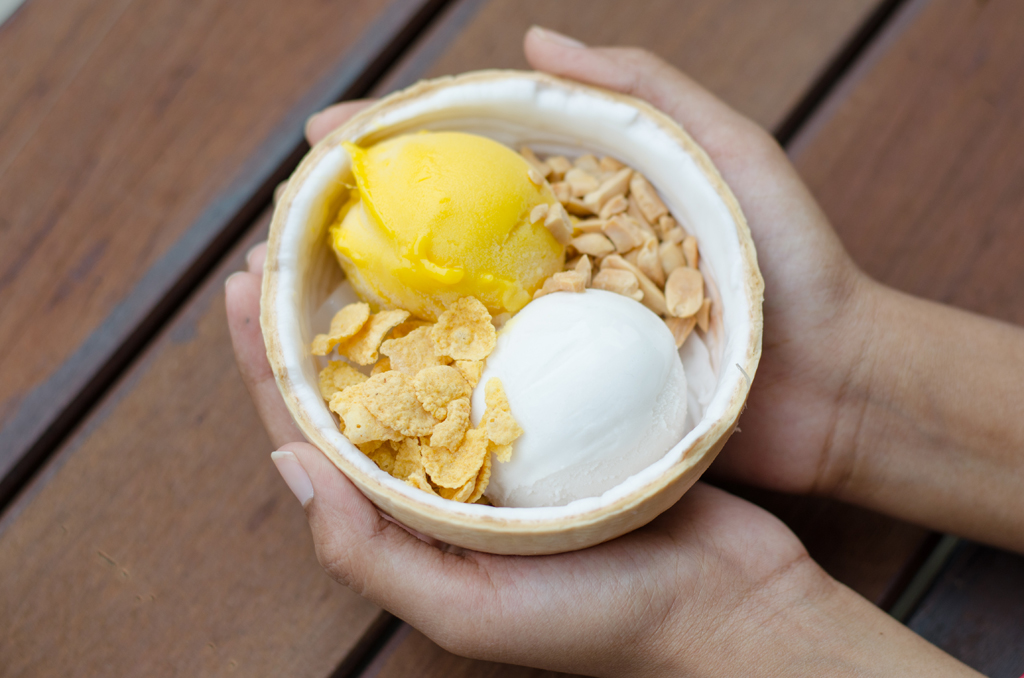 Coconut gelato is very popular in Bangkok and there are many posts of people posing at Chatuchak market with their coconut gelato. Good news for you – there's no need to make the trip all the way to Thailand to enjoy this.
Pong is one of the shops selling this delicacy in Singapore. One of their bestsellers is the coconut gelato and a choice of sorbet served in half a coconut husk ($5.50). It also comes with free coconut juice. The coconut gelato was nearly as good as eating the fruit itself as I bit into generous amounts of coconut flesh. The mango sorbet was also refreshing. Truly a perfect treat to beat the heat. Coconut lovers will rejoice and for those of you who do not like coconut – this might change your mind.
Pong
SCAPE Orchard #02-18C
Daily: 12:30–22:00
4. Extraordinary drinks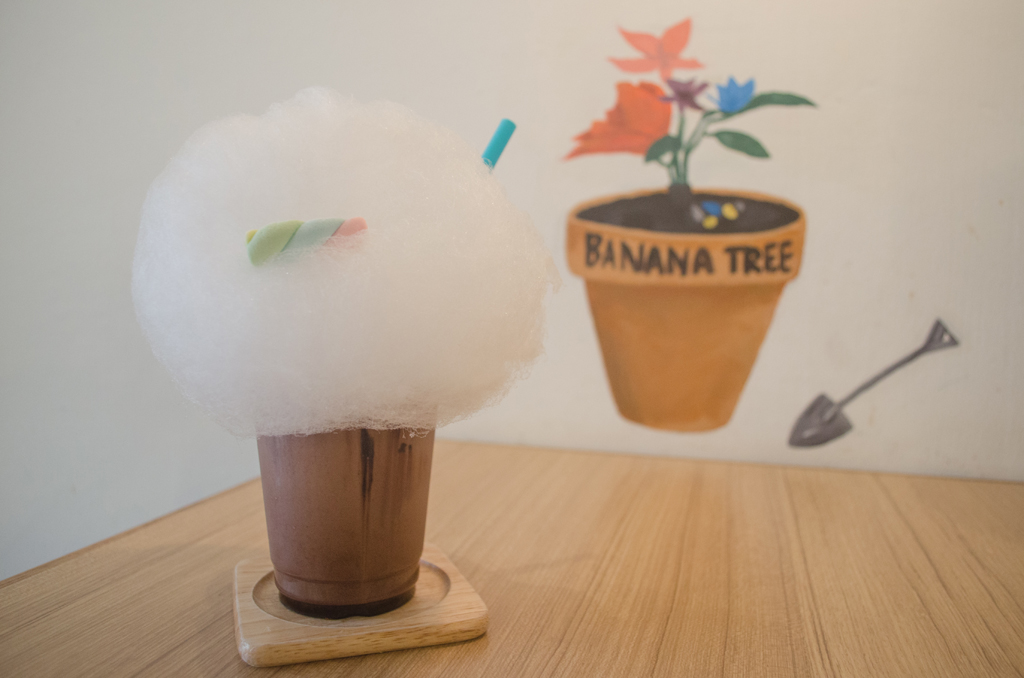 Drinks served with a crazy amount of toppings seem to be the trend now. One example is the Som Som latte ($7) Banana Tree Café. There are two options, drinks with or without espresso. The drinks that contain espresso are the banana and milk caramel while the drinks without expresso are matcha, chai tea and chocolate.
This drink has caught the attention of many people on social media with its fluffy, eye- catching candy floss and other colourful toppings. I tried the iced chocolate drink which arrived with marshmallows and a huge amount of candy floss on top of it. I was quite stumped as to how to even begin drinking the concoction. Eventually the candy floss dissolved into the iced chocolate and it turned out to be just the right amount of sweetness.
Banana Tree Café
26 Keong Saik Road
Tue to Sat: 11am – 9pm
Sun: 12pm – 7pm
5. Bingsu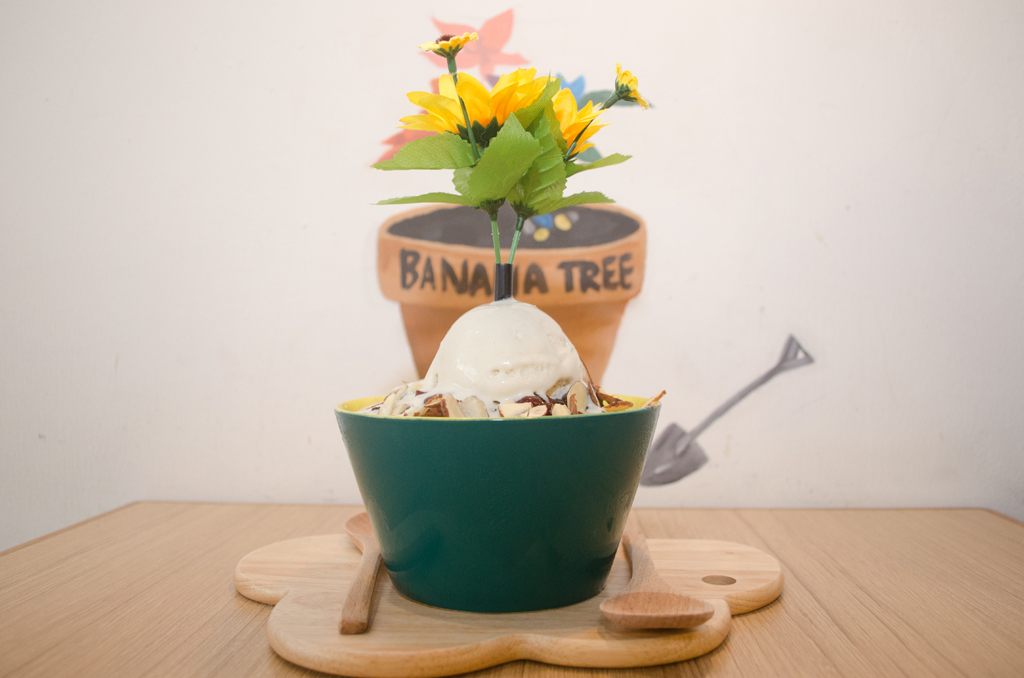 Bingsu is a Korean shaved ice dessert with sweet toppings such as condensed milk, fruit, ice cream, crunchy toppings and syrup. Sounds almost like our local ice kachang, right?
Since it is a Korean dessert, there is no better place to try this than at a Korean café. Banana Tree originated in Seoul, South Korea, and is famous for their potted desserts. The food sold here feels like comfort food for the soul.
The mini pot Bingsu ($9.50) is gorgeous and what many will consider Instagram-worthy. Served in a mini pot embellished with flowers, it consists of ice shavings, red bean paste and almonds, topped with a scoop of sea salt ice cream.
The ice shavings were smooth and the red bean paste gave it a very Korean feel while the crunchy chopped almonds added some variation in texture. However, the Bingsu and sea salt ice cream tasted much better when eaten separately. If adventurous, one can try ordering either a bigger version of this exact dessert or a Matcha Bingsu.
Banana tree café
26 Keong Saik Road
Tue to Sat: 11am – 9pm
Sun: 12pm – 7pm