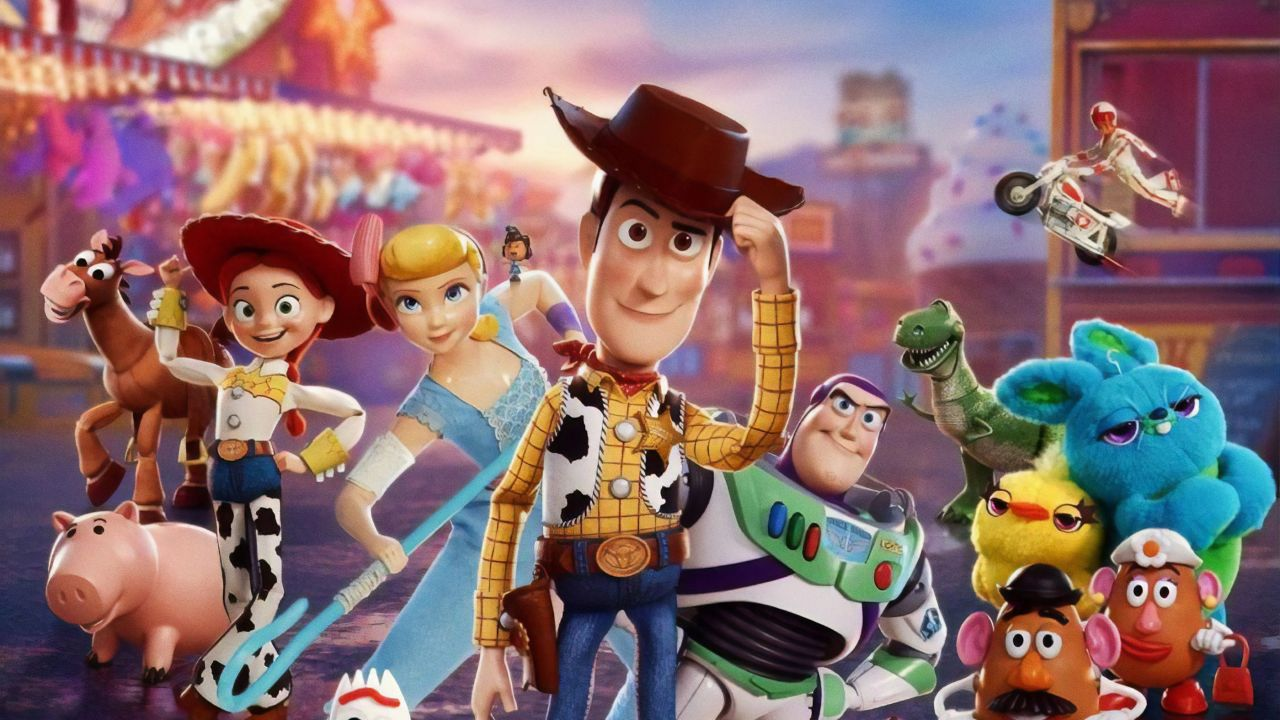 Everyone thought Toy Story 3 was the finale for the Toy Story movie franchise. Andy Davis had left his childhood toys in the hands of adorable toddler Bonnie Anderson which served as the perfect ending to the trilogy.
Thus, I had my doubts about Toy Story 4 when it hit the screens recently. I could not have been any more wrong and I would definitely recommend anyone to watch the movie first before jumping to any conclusion.
In Toy Story 4, the nostalgic tune of You've Got A Friend In Me immediately transported me back to the first movie where the characters Woody (voiced by Tom Hanks), Buzz (Tim Allen), Rex (Wallace Shawn), the Potato-Heads (Don Rickles and Estelle Harris) and Slinky Dog (Blake Clark) played with Andy in his colorful childhood bedroom. Only this time, the same toys are playing with Bonnie.
Toy Story 4 kicked off by bringing audiences back to the past, as Little Bo Peep (Annie Potts) – Woody's love interest – was re-introduced. While she was not a central character in the first three installments of Toy Story, Bo Peep is one of the central characters in Toy Story 4.
New characters were also introduced in Toy Story 4. They include a spork named Forky (Tony Hale), a Polly Pocket-esque Giggle McDimples (Ally Maki), a pair of carnival soft toys Ducky and Bunny (Keegan-Michael Key and Jordan Peele) and a Canadian action figure Duke Caboom (Keanu Reeves).
Comedy geniuses Key and Peele managed to get the theatre roaring with laughter several times through the interaction between their characters. Tony Hale too got the audience chuckling, as he voiced his clueless character to perfection.
Director Josh Cooley balances the comedic moments and gut-wrenching scenes well in Toy Story 4. The movie progresses as Woody goes on an adventure to find out a toy's purpose as he is presented choices which encourages him to think about the value and importance of loyalty. Similar to the other three movies in the franchise, Toy Story 4 shows audiences the pain of leaving one's childhood behind and that is something people of all ages can relate to.
Woody's character arc is well-developed in Toy Story 4 and there are ample opportunities in the film to continue this franchise which everyone can surprisingly never seem to get enough of.
Toy Story 4 proves that old is indeed gold. Sometimes, all you need to revive the spark of a long sequel is to breathe new life into it with new characters that will wow everyone.
Rating: 9/10
Toy Story 4 is now showing in theaters.