The summer blockbuster with an appetite for flesh and thrills.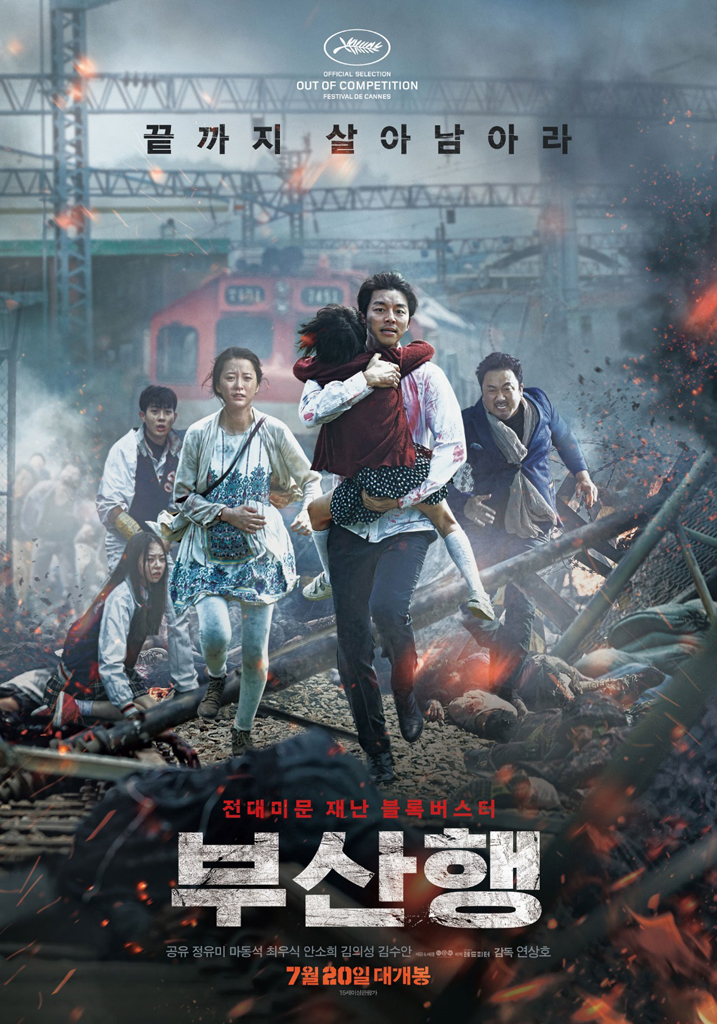 Although parodies of its name have already started floating around the internet such as "Train to Bishan", the latest Korean thriller Train to Busan is anything but a joke.
Train to Busan tells the story of Seok-Woo, a divorced father who wanted to take his daughter Soo-An to see her mother in Busan for her birthday. However, their trip was abruptly interrupted when a zombie apocalypse started unravelling outside and then inside the train. Seok-Woo's initial mission of getting his daughter to Busan safely suddenly became that much harder.
Train to Busan is the first live action movie by director Yeon Sang Ho, amassing a sizable profit of over US$72million (S$97million) worldwide and has successfully entered the top 15 box office hits of Korean national history.
So what sets this summer blockbuster apart from the many other zombie movie hopefuls?
A stellar cast definitely had some role to play.
I got interested in it after learning Seok-Woo would be portrayed by Gong Yoo, the charismatic male lead in the hit Korean drama, Coffee Prince. Like his character in Coffee Prince, Gong Yoo once again portrays a smart and tactical guy in this blockbuster, which proved useful to get him out of many difficult situations in the movie.
Another recognizable name in the cast is Ahn Sohee, a former member of K-pop group Wonder Girls who plays Jin Hee, a student who was there to support her friends for a baseball competition.
Cast aside though, if you're looking for something fresh from the usual groaning, moaning zombies who are as fast as a long Monday, you're in for a treat. These zombies don't limp or stagger. They run. Fast.
Another refreshing take to the usual zombie fare is how the entire movie took place on a single KTX railway train, which might seem to limit the space and props available to the characters. Hence, it's interesting to see how ordinary things you find in a train such as newspapers and casual jackets could be used to protect you.
I couldn't remember the number of times I held my breath as the characters flitted between cabins to hide from the flesh eating creatures. And just when I thought I could heave a short sigh of relief, another zombie would dash out of nowhere, fall off a building or burst through a door. Needless to say, it kept me on the edge of my seat the whole time.
But it was not all just the thrills and spills of zombie-fighting, there were also iconic scenes in the movie that would make even the most stoic person feel teary eyed. After all, in any zombie movie, the only constant is death.
Although I immensely enjoyed the movie, as an avid fan of the genre, I was able to predict the end of the movie before its conclusion. Hence, I would say the downside of this movie would be its rather predictable plot. Nevertheless, it deserves its astounding success and I highly recommended it to fans of thrillers and zombie flicks.
Verdict: 8/10
Be sure to catch Train to Busan before it departs the silver screen.