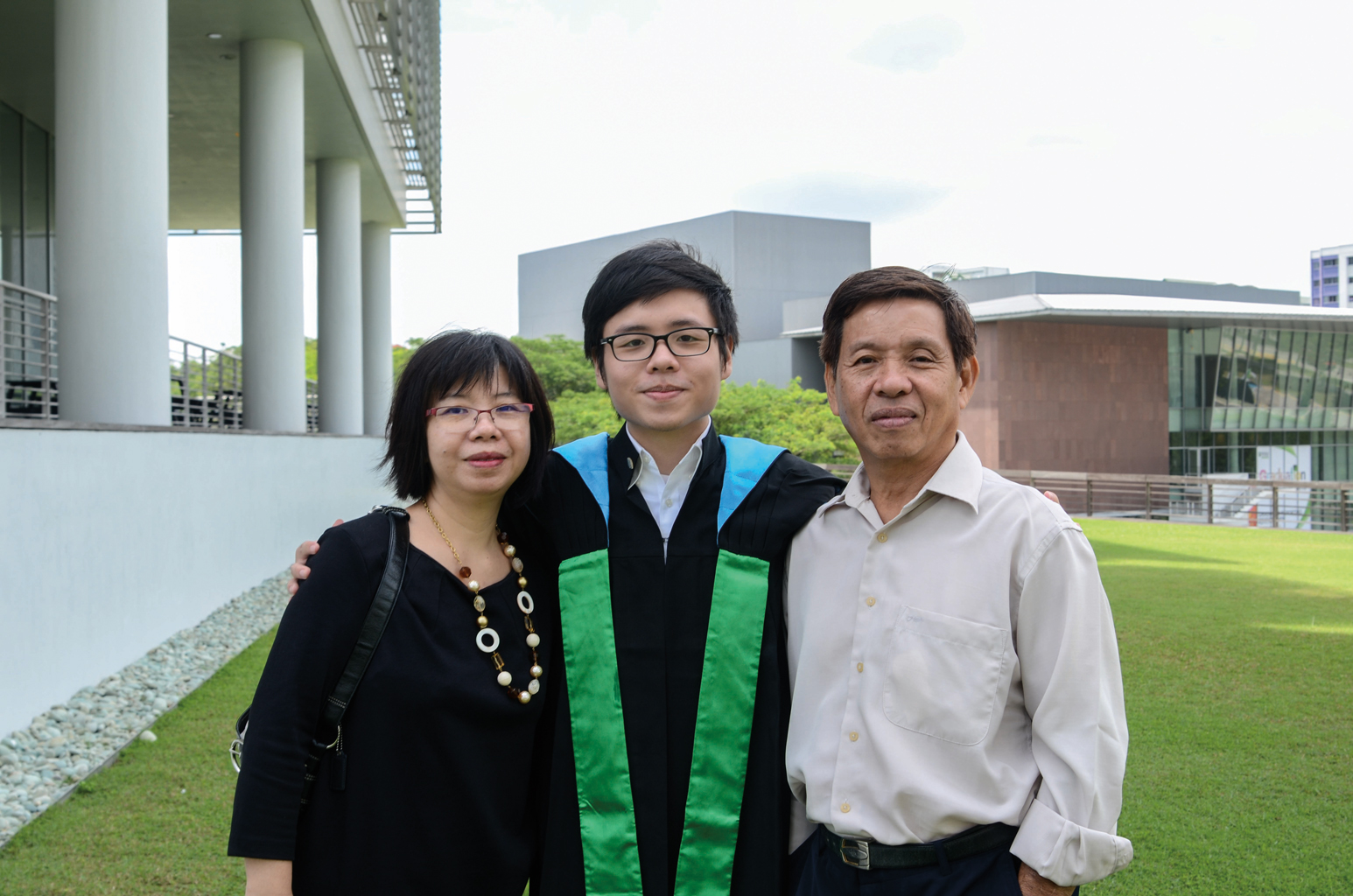 Koh Kai Sheng, 20, a Republic Polytechnic (RP) Industrial and Operations Management graduate is a good representative of many RP students – he has to earn his keep to pay for his own expenses and cannot depend on his family.
Kai Sheng took up a slew of part-time jobs. Some of which included being a sales assistant, signing up for ad-hoc jobs such as giving out flyers and tutoring at tuition centres. But ask him about having to work while studying and he brushes it off with a smile by saying that so many others are just like him – some have even worse circumstances.
"I am already considered lucky that I am still able to continue schooling when there's so many other unfortunate people that wants to study but don't have the chance to," he said.
Kai Sheng has always seen his family work hard to make ends meet. His father, the sole breadwinner, works as a forklift technician on weekdays and a taxi driver on weekends to feed his family of four. His mum works as a student care assistant and his younger sister, 17, is currently studying in Singapore Polytechnic.
Growing up, Kai Sheng wasn't keen on studying and spent his time playing and skipping classes. In 2012, he received his GCE O-Level results and scored 23 points – a score that did not leave him with many polytechnic course choices. "I know my father was really disappointed in me though he did not say anything," he said.
But once in RP, he began to see that if he wanted a better future, he had to put in effort. Kai Sheng will be graduating from RP this year with a GPA of 3.70 as the top 14 th scorer among his course mates of 126 people.
In school, he voluntarily stays behind to lend a hand to his friends whenever they need help with their studies. He would give his friends his notes because he realised some of them share similar situations as him, or worse.
"I tend to give them extra help because I know it's not easy to go through all of this," he said. "So if there's any help I can provide, I would help them."
He is now chasing his dreams of having his own toy business. He is collaborating with his cousin to bring in toys at a much cheaper price to sell at an affordable rate than the market.
Giving up is not an option if his toy business fails. He said: "I will take it as a lesson for me." He plans to keep trying and venturing into alternative routes to ensure that his business succeeds.
"I don't believe that each time I fail, I will not succeed," he said. "I'll just keep on trying and trying."