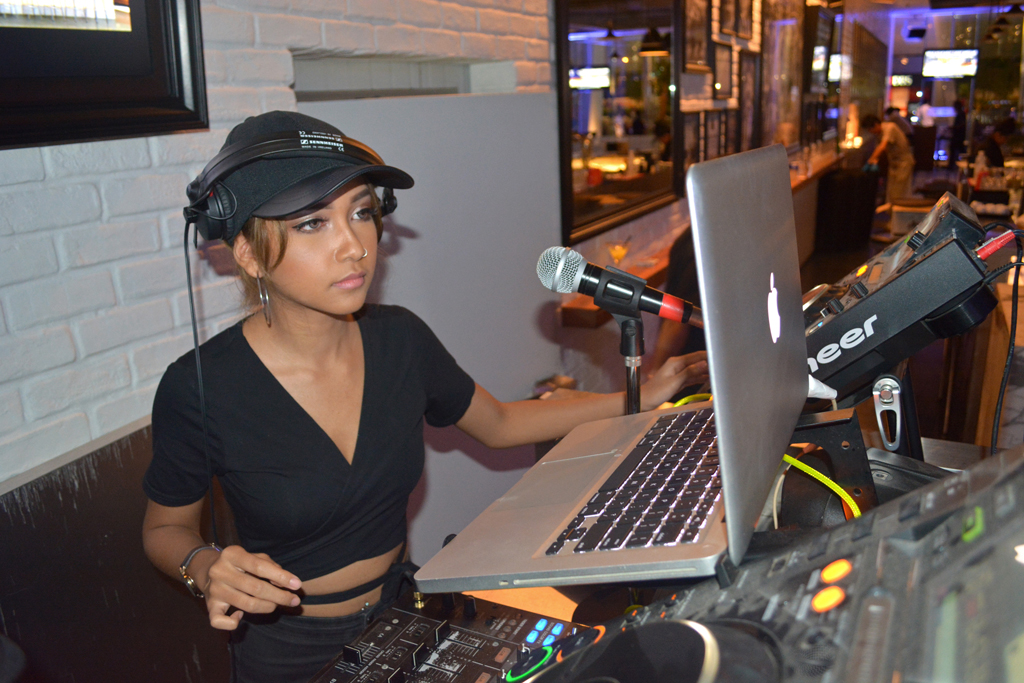 If you spend Friday nights in clubs such as Bang Bang and F Club, you are likely to be grooving to beats spun by Farah Farzana.
The second-year School of Technology and Arts (STA) student gained prominence in February, this year when she was signed by Altra, Singapore's largest female DJ and artiste management company.
The 18-year-old's foray into DJ-ing, however, was unexpected. Farah said she was most passionate about dancing since she was young, but missed the auditions when she entered RP last year. She then decided to try Electronic Music Production instead, after she saw a poster in the school.
Farah has not looked back since. "Being behind the deck gives you a sense of euphoria," she said. "You're just there, controlling the crowd. It's like an adrenaline rush. At first it's scary but it all comes with practice and experience. I enjoy it a lot because I love music and honestly, sometimes I wish I was the one on the dancefloor."
While the DJ scene used to be dominated by men, the pool of women on the decks has grown in recent years.
Asked about the fascination with female DJs, Farah felt there should not be a debate in the first place. "It doesn't mean just because we're girls we can't spin," she said. "I think the success is up to the individual, no matter whether you're female or male. If you want to get something you work for it and eventually you'll get it."
Farah believes a good DJ is able to read a crowd. "Everyone can be a DJ," she said.
"Technicality is one thing, you can learn and pick it up but what makes you a good DJ is being able to pick the right songs for the right crowd, that's what sets you apart."
Farah's parents are supportive of her passion and her mother attends her gigs occasionally. "My parents know that I enjoy what I do and as long as I know how to take care of myself then all's good," she said.
This semester, Farah tries to maintain a balance by taking up jobs at only restaurants and bars. She also tries to wrap her set early so that she could rest early and be punctual for school the next day.
Farah, who has nearly 15,000 followers on her Instagram account, has set her sights on playing overseas in the future.  But she acknowledged she has "just started". "I have a lot to learn still. I have a long way to go," added Farah.