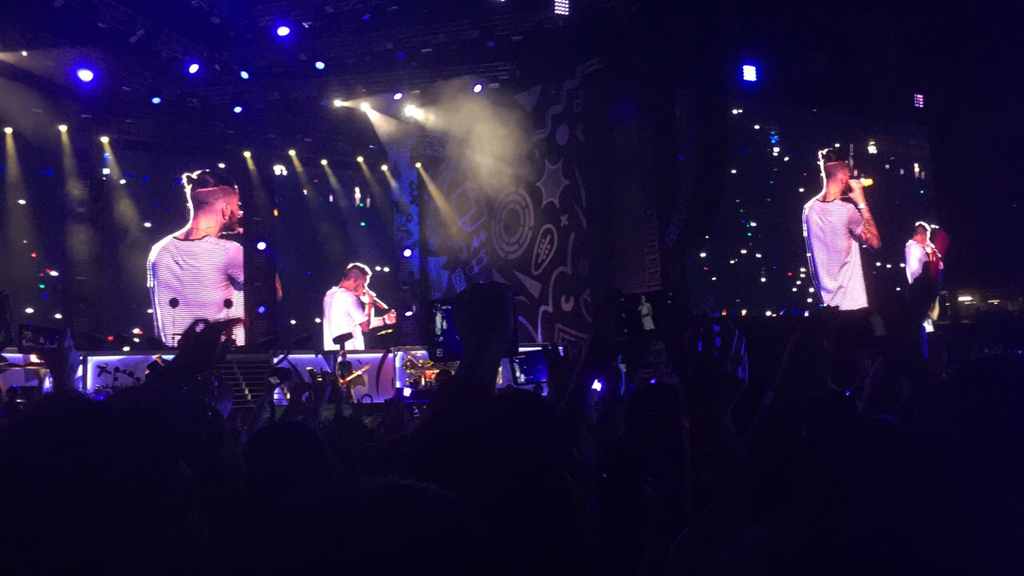 Twitter timelines were spammed with anything and everything related to One Direction on Wednesday, March 11 as the mega British boyband performed in Singapore for the first time. Fans have been waiting for this opportunity for over five years and were thrilled to attend the concert, part of the band's On The Road Again tour.
The group of five got their big break after placing third in The X Factor UK in 2010. Since then, they have stolen millions of teenage girls' hearts all around the world with their charming personalities and chart-topping hits.
Queues for the standing area at the National Stadium started as early as 4am despite the concert starting at 8 p.m. When I joined in the queue with my friend at 1:45 p.m., the place was already packed.
Security opened the doors at around 6 p.m. and fans raced in. My friend and I had no choice but to run in as well. It felt like we were in a shuttle run and were panting by the time we found a place to stand at.
The opening act, DJ LINCEY – the latest addition to Zouk's line of resident DJs – got the crowd of more than 30,000 moving to current radio hits like Uptown Funk and Icona Pop's All Night.
Despite being fashionably late by an hour, Harry Styles, Liam Payne, Louis Tomlinson, Niall Horan and Zayn Malik kicked off the show to deafening screams with Clouds, taken from their fourth album FOUR. Even the males in the crowd seemed starstruck as they sang along to the songs as well.
In the heat of the moment, things started to turn sour when some among the 30,000 fans started fainting or had to be taken out of the standing area as they were feeling unwell. This, of course, made the boys upset and worried. They urged fans to take a step back and spread out.
The concert still went on and ended off with Best Song Ever, the lead single for their third studio album, Midnight Memories.
All in all, the concert was made a memorable one as emotions were on overdrive. Fans even stayed a little longer after the concert to soak in the moment – still reeling in the effects of the surreal atmosphere.