A long time ago, in a galaxy far far away, two gravity-defying spaceships battled against each other while orbiting a central star. Hint, it's not Star Wars. It's Spacewar!, one of the earliest video games developed in the 1960s that paved the way for a whole new world of opportunities in the gaming industry.
The video game industry has now grown to become one of the most profitable entertainment industries in the world. From space combat arcade games to virtual reality fighting games, the possibilities are just endless when it comes to the types of games you can play in our current age. With September 12, 2020, being Video Games Day, we'd like to recommend six of the best games released in the past decade.
Animal Crossing (New Horizons/Pocket Camp)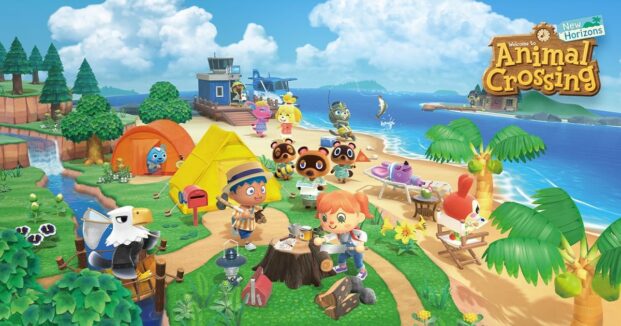 If you have been keeping up with the gaming buzz online, the name, 'Animal Crossing' should be familiar to you – a laid-back open-world simulation game played in real-time. Since the latest release of its fifth main series on March 20, 2020, Animal Crossing: New Horizons that is now available on both Switch and PC, has been receiving much hype from the gaming communities for its relaxing gameplay and customizable options. The mobile version of Animal Crossing, known as Pocket Camp, is also available for free on IOS and Android, especially for the mobile gamers out there who would rather not spend their money on a Nintendo Switch console.
The game starts with you moving to a deserted island, after purchasing a package from Tom Nook, a raccoon character who has appeared in every entry in the Animal Crossing series. The game being open-ended means that players can explore the island and collect resources within their own pace without having to worry about time pressure. The unique feature to take note of Animal Crossing besides its vast customizable options and the aesthetically pleasing art style is that it is not the kind of game you marathon for hours at a time. It takes many hours or even days and weeks of "grinding" to reveal the charm of the game and witness the satisfaction of the time you have put into the game.
So if you are a gamer who loves "grinding" and the feeling of accomplishment after spending lots of time working towards your goal, Animal Crossing will definitely not disappoint you.
Story of Seasons: Friends of Mineral Town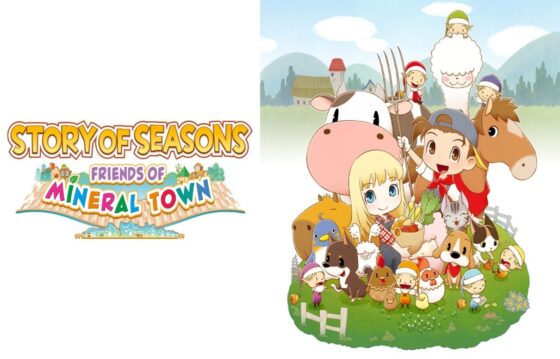 Released on July 14, 2020, and formally known as Harvest Moon, Story of Seasons: Friends of Mineral Town is a farming simulation role-playing video game series that is available on Switch and PC. The remake was mainly well-received by the gaming community for bringing back memories of Harvest Moon that was released on April 18, 2003, but only much better.
The game starts with you returning to Mineral Town, a charming village surrounded by nature. You've returned after many years to restore your late grandfather's farm to its former glory. As you might have guessed, this game also involves lots of "grinding" – from tending to your crops and livestock to fishing and mining. But the key feature that differentiates Story of Seasons from other farming simulation games, is its focus on building social relationships. In Mineral Town, you can fall in love by finding a boy or girl of your dreams, dating them, marrying them, and even starting your own family.
So if you love life stimulation and farming games, Story of Seasons: Friends of Mineral Town might just be your cup of tea.
Valorant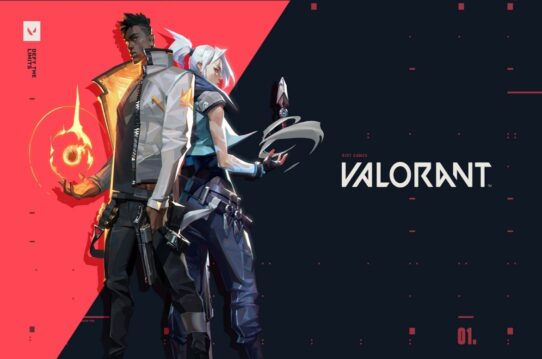 If you cannot get enough of first-person shooter (FPS) games, this one's for you. Released on Jun 2, 2020, Valorant is a free-to-play multiplayer tactical FPS game developed and published by League of Legends developer, Riot Games, and similar to League of Legends, it does not disappoint.
Valorant's gameplay is quite straightforward – currently, there's only one game mode, Search and Destroy where players will play against each other in teams of 5, quite similar to CS:GO. However, the part where Valorant departs from other FPS games is its unique characters that players can select at the beginning of every game, called Agents. Each Agent has their own special abilities, adding an extra level of strategy to the game.
Besides its own set of unique characters, another differing feature of Valorant is its hyper-focused approach on competitive combat rather than personalisation upgrades. This means that winning fights always comes down to who has the quickest and best aim, rather than who has the most money for weapon and ability upgrades – this is a quite rare experience in FPS games nowadays.
So if you're a veteran FPS and looking for a real gunplay experience, then Valorant will keep you on the edge of your seat.
Call of Duty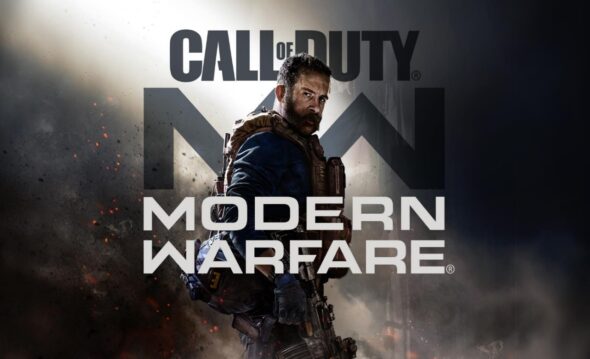 If you've been playing FPS games for quite a while, you should know why we included this on the list. Started out as an FPS game set in World War II, Call of Duty (CoD) has been known to be one of the best FPS games of all time. Since the release of its first series on October 29, 2003; Call of Duty: Boer War, there are a total of 24 games in the CoD series, available across almost every platform – PlayStation, Xbox, Switch, PC, and even mobile phones.
But why exactly has it grown in popularity among the gaming communities? Some say that it is because CoD has the perfect balance of complexity and simplicity in its gameplay. CoD has a wide and diverse collection of games, ranging from battles set in WW2, to the future, and even space. There's always something new to look forward to in CoD. Although its gameplay might be hard to master, it is acceptable to say that it's a game for everyone – the gameplay is simple to pick up and understand after only a short time of playing it.
So if you're looking for something quick and fun to play, CoD should do the trick in keeping you entertained.
Fire Emblem: Three Houses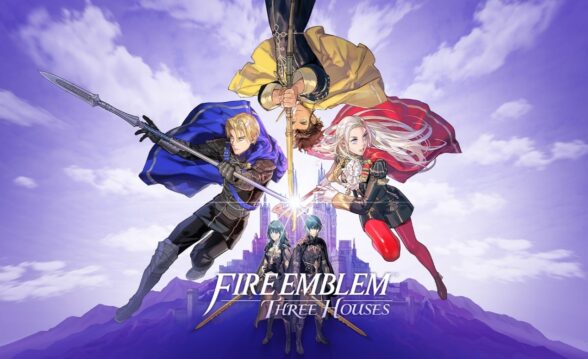 If you're a Harry Potter fan, you might be a fan of this game too. Released on July 26, 2019, Fire-Emblem: Three Houses is a fantasy tactical role-playing game with deeply strategic combat and engaging epic storylines.
Currently available on only Switch, Three Houses puts you in the role of a mercenary-turned-professor at a military academy run by a powerful church. The school is divided into three houses and early in the game, you'll get to decide which house you want to help run in your role as a professor. Each house has its own unique characters and storylines, so depending on the house you've picked, the events of the game will play out differently.
Besides the exceptional grid-based tactical combat that stands out from other tactical games, Fire Emblem: Three Houses also places a strong emphasis on building relationships in the game. As you progress through the game, you'll feel compelled to get to know and care for everyone – from your personal unit and the students of your house to the other professors or staff. Depending on the time spent on building relationships, the events of the game will also roll out differently.
So if you're someone who loves deeply engaging storylines and strategic combat games, Fire Emblem: Three Houses will have you glued to the screen.
Stardew Valley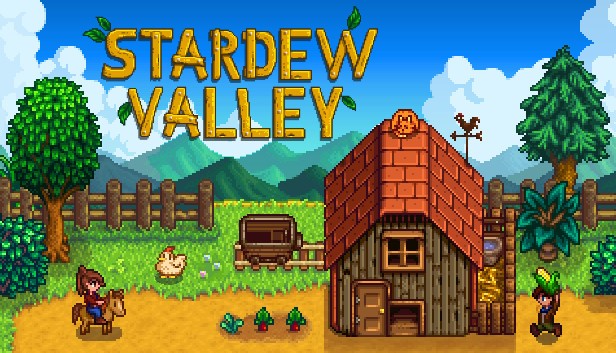 If you love some good old indie pixelated game, Stardew Valley might just be up your alley! Available on almost all platforms including mobile phones, Stardew Valley is an open-ended country-life RPG that was released on February 26, 2016 and has been named one of the best games of all time.
The game begins with a final conversation with your dying grandfather, who leaves you a farm far away from your corporate office job in a tiny but friendly rural town, that's situated not far away from an "evil" corporation called "Joja Corporation".
Although, interestingly, the game does not really dive deep into the storyline, but rather, it lets their players run their own story. When you begin the game, there is not much of a tutorial so players will have to find their way themselves, but that's exactly what's fun about the game.
As the game is set in real-time, players get to decide how they want to spend their day – for lucky days, players are usually recommended to go mining for ores and crystals, and for unlucky days, players can try farming and fishing. The game also encourages its players to form bonds with the villagers as it not only helps them gain favours but also, lets players earn special items. Besides the usual farming experience, Stardew Valley also has a touch of fantasy to it – where magical creatures called 'Junimos' exist in hidden spots of the town.
Simply put, Stardew Valley provides players with much freedom to explore their world and create bonds with the people, hence, if you're a gamer who favors freedom in a game – Stardew Valley is just the game for you!­­
Now that we have come to the end of the list, we hope that you have found a game that interests you and wish you a Happy Video Games Day.