Having to go for an internship might already be nerve-wracking for some students, and deciding to go overseas for one seems an even more challenging choice.
Earlier this year, Republic Polytechnic sent 38 students to Thailand to complete their internship for the Academic Year 2023 Semester 1. These students were also the largest batch of overseas interns in Bangkok and Pattaya in March 2023.
Being away from home for close to six months must surely be an interesting learning experience for the students. Though they were placed in many different situations, one thing remained a common experience for most of them – the hospitality and welcoming culture of the locals.
This made their internship journey more manageable and enjoyable. So much so that Sasha Sasha Loh Xin Lei, 19, a student from the Diploma in Events Management in the School of Hospitality chose to extend her internship at Chula.
A longer internship period
Sasha was one of the students who had just completed her internship at Chula. Unlike most other students, she chose to come back to Thailand to continue her internship even after it had ended.
When asked why she decided to return, Sasha added that she "found the job scope interesting, and being with Ajarn Koong (meaning 'professor' or 'teacher' in Thai) and the team made me feel very happy".
She added: "My job scope in the faculty of Communication Arts was to plan events, then conduct them. As well as to do event preparation, like the setup and then the teardown afterward. And also to conduct cultural workshops, such as Thai coconut dance, and Thai garland making, both of which are activities that I enjoy a lot, and found very interesting." 
As with any internship, Sasha got the opportunity to put into practice what she had learned back in Republic Polytechnic. Aside from planning and carrying out events for the locals, she also helped out with events for international schools, one of which was a Korean international school, to cater to overseas students much like herself.
A time to grow and learn
Independence is something we are bound to learn one day. For those who have been given the opportunity, an overseas internship may just be the perfect way to learn and earn it.
When it comes to travels, Sasha used to follow her family but this internship has allowed her to gain independence by exploring places in Thailand on her own for the first time. She also mentioned that it gave her a chance to pick up new hobbies such as photography and video editing because she had more freedom to do as she wanted when visiting places in Thailand without her family.
If you've never been away from your family for an extended period of time, you may experience feelings of homesickness. When asked about whether she felt this way, Sasha said, "To be honest, I don't really miss them that much because I talked to them frequently – every day and I also text them." It is truly thanks to technology that we are now able to see and talk to our loved ones anytime, anywhere.
Sasha also talked fondly of Ajarn Koong – her internship mentor in Thailand. In the absence of her family, Ajarn played an important role in Sasha's internship experience.
"It is her kindness and patience that helped me to get through this internship. Without her or any of the team members, I think this internship would be much harder for me."
What else made Sasha's experience in Bangkok an enjoyable one? It is the food, culture and people. She also highlighted that despite Bangkok being a metropolitan city, it is much more laid-back in lifestyle in comparison to Singapore's stressful environment. This has prompted her to consider more seriously about a possible future career in Thailand.
Cultural exchange and appreciation
Sasha was not the only one who considered moving to Bangkok after the internship. Sofia Binte Mohammad Fahmy, 19, a student from the Diploma in Mass Communication, had also thought of coming back to Bangkok to work.
Sofia's experience at Chula was also a memorable one as the Thai student culture was more family-oriented. Their welcoming and smiley faces always reminded her of Thailand's nickname, the 'Land of Smiles', which also became a slogan created by the Tourism Authority of Thailand in the '70s to '80s when Thailand first started opening up to visitors from other countries. It has then become Thailand's most memorable and impactful slogan despite several changes in the campaign slogans over the years.
Sofia also admired the Thai's strong cultural identity as they still proudly hold onto their traditional roots, which upon reflection, realised that is sadly missing in many of today's Singaporean youths due to a strong Western social influence.
Sofia also noticed the way the Thai people still hold strongly onto their traditional roots. She admired how they were still proud of their cultural identity. Wearing traditional clothes and seeing traditional performances isn't something common for Singaporeans today. She realised that the pride in our own culture is sadly missing in many of today's Singaporean youths like herself. Upon reflection, she thought that it might also be because of the strong Western social influence today.
Finding her home away from home
Being away from her family for a period of time took a toll on Sofia as she started to feel extremely homesick – especially towards the end of her internship. She recalled having a video call with her family at midnight on her 18th birthday and feeling down when it should have been a joyful occasion for her.
Sofia soon received a knock on her door from one of her intern peers after the video call. She was told that Ajarn needed her help. Thinking that it was just another task that she was required to do, she proceeded to look for Ajarn. Little did she realise that it was all part of a birthday surprise. She was taken aback when she saw her intern friends all gathered with a birthday cake for her. What started out as a downbeat 18th birthday turned into a most unforgettable memory for Sofia as she spent the day with her friends over dinner, at a photobooth, and concluding with a karaoke session.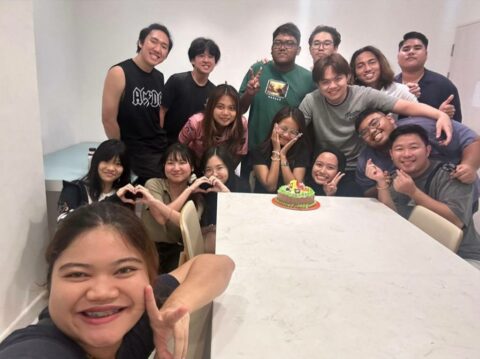 This is not goodbye
Sofia was also one of the students who went on the recent SOT to Bangkok during the September semester break. On the return trip, Sofia visited popular tourist attractions such as the historical city of Ayutthaya. Returning to these familiar places was nostalgic for her as it brought back bittersweet memories of her internship journey which was both challenging and fruitful.  
After spending close to half a year in Bangkok, Sofia became somewhat of an expert. She was also often the go-to person for tips on shopping and food. Students who were on SOT also became more curious about the way of life for a polytechnic student living overseas. For those who don't know Sofia may think she is a rather reserved person as she would not have shared about her journey if nobody asked.
Being there for each other
Sofia not only played a big role during the SOT, but also to Kok Jing Zhe, 21, another RP student from the Diploma in Media Production and Design, School of Technology for the Arts. Jing Zhe together with Sofia, were both tasked to create a video reflecting Bangkok's local culture.
As a Mass Communication student, Sofia was equipped with the skills to curate and edit videos. Hence, she was confident enough to take on the lead role in guiding those who were less confident with their skills and required assistance, and Jing Zhe was one of them.
He shared: "Sofia has helped me a lot in coping with work as well as emotionally."
Whenever Jing Zhe was feeling low, he would always find comfort in his friend group who was there to support him through his ups and downs. These were the times which had now formed one of his most cherished memories during his internship journey.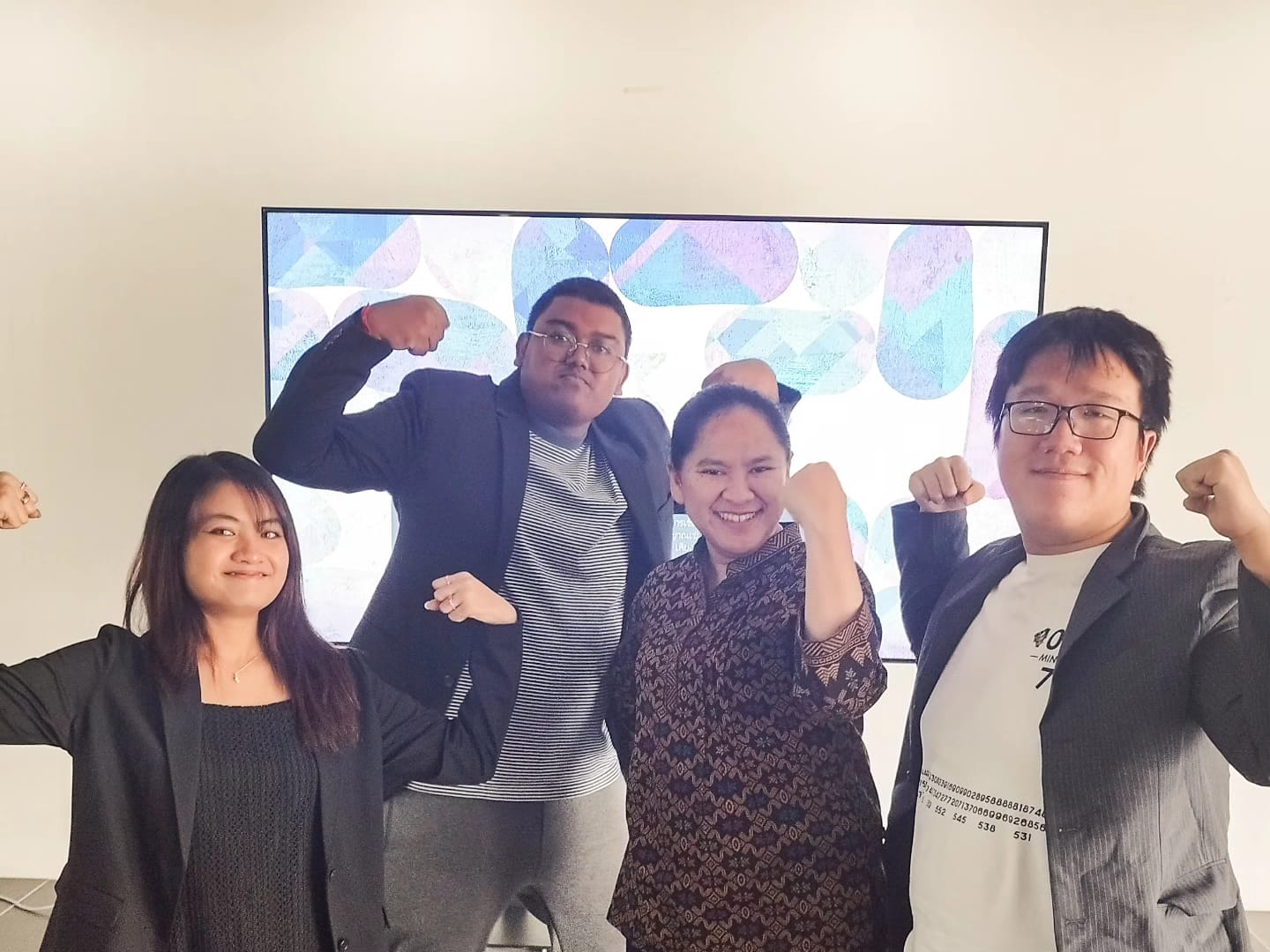 Photographed memories
With a passion for photo taking, Jing Zhe was able to capture numerous wonderful shots during his internship. Aptly, his role as an intern in Chula was to cover major festivals like Songkran, a Thai New Year's national holiday, and events like Art for All. While Songkran known for its water festival, left him in high spirits, the Art for All event that promotes arts and culture to persons with disabilities, was an enriching experience altogether.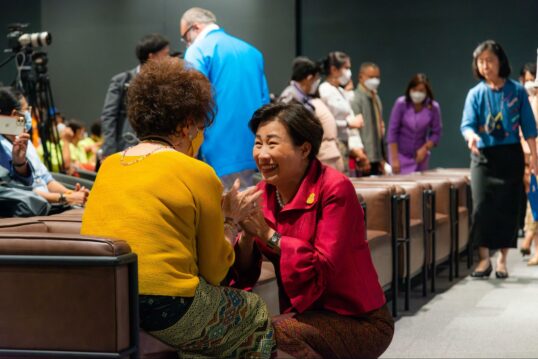 Any regrets?
We asked the three interns what were their biggest regrets during their internship and they all concluded unanimously that they did not appreciate or make better use of the time they had in Bangkok. They recalled cooping up in their rooms for most of the time to complete their tasks nearing deadlines, instead of taking some time to explore the city.
Sofia encouraged those who are considering an overseas internship to take the opportunity to travel and explore the city as much as possible. There is only so much that you can experience and learn in Singapore, going overseas gives you a whole new environment for you to take a look at. Sasha had also pointed out the difference in scenery and atmosphere between Singapore and Bangkok, which she wouldn't have noticed if she had not explored the different districts during her free time.
Deciding to intern overseas was undoubtedly a hard decision for the three students. Homesickness and the inability to cope was a common worry among the students. However, taking the plunge to do it had been most rewarding with multiple experiences that they would have never gotten in Singapore.
Jing Zhe advised: "What you learn, you keep it for yourself. No one can take that away from you."