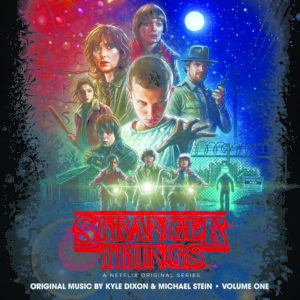 American science fiction-horror Netflix hit series Stranger Things took the internet by storm earlier this year in July due to its stellar cast and gripping storyline.
Set in the 1980s, the story is about the events that follow after a young boy goes missing in the fictional town of Hawkins, Indiana. Led by child actors Millie Bobby Brown, Finn Wolfhard, Noah Schnapp, Gaten Matarazzo and Caleb McLaughlin as well as familiar faces Winona Ryder and David Harbour, the series boasts an impressive cast.
But let's admit it – we aren't quite satisfied yet. Stranger Things left us with some burning questions that kept us talking about it for a weeks after the season ended. So here's our list of top questions:
1. Is Will perfectly fine now?
All seemed well when Will Byers (Noah Schnapp) miraculously survived the Upside Down and was rescued by his mother, Joyce Byers (Winona Ryder), and Chief Jim Hopper (David Harbour).
But perhaps, it was too soon for us to sit back in relief and conclude that Will is safe. To our surprise, the final scene of the season, we see Will cough up a slug, and everything around him momentarily transforms into the terrifying Upside Down.
Was he just hallucinating? Or did something happen to him from his brief stay at the Upside Down? Please let it be a hallucination – the boy has been through too much!
2. #JusticeForBarb?
To be brutally honest, we all knew Barbara Holland (Shannon Purser), best known as Nancy's best friend Barb, wasn't going to make it after she was snatched up by the Demogorgon.
She disappears in Steve Harrington's (Joe Keery) swimming pool, and we see her next in a pile of slime – possibly already dead. Even after her tragically unfair death, no one actually cared about her disappearance, except poor Nancy (but who asked her to leave her best friend alone, we ask).
While the entire Hawkins community mourned for Will when he was initially believed to be dead, no one seemed to care enough to notice that Barb was missing. What is the purpose of this character if so little is spent on it? Is there more to this? Do we really care?
3. Finally, the big question: Is Eleven still alive?
In the final episode, Eleven (played by the marvellous Millie Bobby Brown) used her psychokinetic powers to destroy the Demogorgon, and exploded into millions of pieces. This could mean that she willingly exhausted all her powers and energy to save her friends, and could have died as a result.
But what truly puzzled us was the scene where Chief Hopper left Eleven's favourite food, Eggo waffles, in a box in the woods. Does this mean that she is still alive somewhere, or does Chief Hopper know something about her fate?
Fortunately, the second season is already in the works as producers, the Duffer Brothers, have announced that it will be back in 2017. Millie Bobby Brown has also confirmed that Eleven, along with the rest of the cast, will return for the second season on her official Twitter account.
It is set a year following the events in the first season and will feature three new characters. Hopefully, it will be worth the wait, and our questions can finally be answered.
Stranger Things is available for streaming on Netflix.