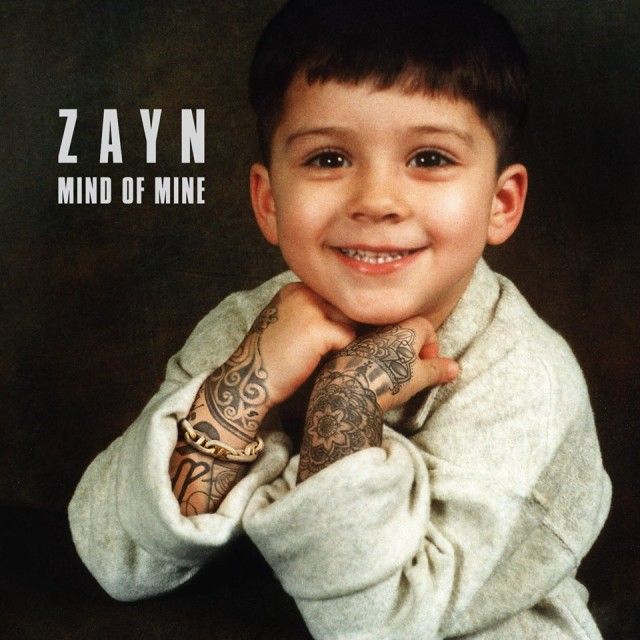 Mind of Mine is a far cry from Zayn Malik's previous albums with One Direction (1D). It is a blend of Pop, R&B, Soul and Rock genres. A stark contrast to Four, the last album he worked with 1D, which was a mixture of bubblegum pop and ballads.
Zayn's individual identity and voice has been dying to be let out; Mind of Mine gave him the chance to do exactly that.
The album's lead single, PILLOWTALK, was released with an accompanying music video featuring American model and girlfriend, Gigi Hadid, on 29 January 2016. The song was the start to Zayn's new musical direction and vocal performance.
Zayn's main collaborator, Grammy-winning producer, Malay, said they had gone to unusual lengths in pursuit of inspiration during recording sessions such as trekking and going camping for a week. This proved to be worth the sweat because the album shot to success immediately after it was released.
On 25 March 2016, Mind of Mine was released and debuted at number one in the United Kingdom, Australia, New Zealand, Norway and Sweden.
Genre
Album opener, MiNd Of MiNdd, is less than a minute long, in which his voice is in reverb and has a hint of Bollywood influence.
The song that stands out the most would definitely be the album's intermission song, fLoWer, a song that is sung completely in Urdu – his father's native language.
He demonstrates his talents through the slow ballad iT's YoU, showcasing his falsetto in the chorus of the song.
LIKE I WOULD and lead single PILLOWTALK provide a contrast along with traces of electro-R&B and club-like background beats.
Lyrics
The lyrics in the album explore a variety of themes, such as desire, lust, love and sadness. It focuses on moments, sensations and experiences. Each song serves a purpose and emphasises on the complexity of emotions and human relationships.
rEaR vIeW and SHE DON"T LOVE ME is about having doubts in a relationship, which eventually leads to it going south .
Songs of a more sensual nature such as wRoNg,, PILLOWTALK and TiO shows his sexual boldness and how he is not afraid to let his deepest desires be known.
Verdict
Despite being impressed with his album, I believe there is room for improvement if only he had better showcased his ability in belting out high notes – his forte in One Direction.
However, Zayn is a rising solo artist. He is what some would dub as the "full package," blessed with looks, voice and an existing platform to further grow his career. He has the vocal ability to adapt to different moods and tones to suit each song. If he wants to continue on this path to success, he needs to show off his powerful vocals in subsequent songs and albums.
Mind of Mine is definitely a refreshing comeback from Zayn; maybe his departure from 1D was a step in the right direction for him after all.
4/5 stars