Come Tuesday (Oct 17), Mirza Rusyaidi, 19, will be starting the new semester by welcoming his first customers at Kueh and Rolls, a new stall at The Lawn offering a variety of gimbap (Korean meat and egg rolls) and traditional kuehs.
Mizra, a third-year Business student at Republic Polytechnic (RP), started Kueh and Rolls with two co-founders.
Growing up in a hawker family, Mirza said he had always aspired to be an entrepreneur.
"I have always been interested in business because my parents own a hawker stall. So I've always been in the food and beverage space and knew I wanted to pursue something similar," he said.
From student to entrepreneur
When asked about his journey as a student in RP to running his own stall on campus, Mirza shared that his journey began in his first year in polytechnic.
Mirza initially started out with investments in the stock market, and as time went on, he found opportunities to venture into community projects through all the events that RP offers. This enables him to equip himself with necessary skills on how to operate a food business.
One notable project was Realise Your Somerset Project (RYSP) by the National Youth Council where he was granted $8,000 as capital for his initiative.
Through the project, Mirza managed to accumulate a few thousand dollars worth of revenue as well as some industry sponsorships.
Inspired by this success, he started another initiative called SCOOOP, the title symbolises the scoops of ice cream as well as the exciting "scoop" or pieces of information one can get through conversations.
The ice-cream is utilised as an outreach strategy to attract youths to have meaningful conversations.
This initiative marked the point in which Mirza discovered his passion for the Food and Beverage (F&B) industry.
He shared: "I realised that I really enjoyed being in the F&B space. Leading up to that in my second year, I decided that instead of my internship, I wanted to do something different."
Kueh and Rolls' backstory
When he was in his third year in RP, Mirza decided to forgo internship to pursue something different.
He enrolled in RP's Entrepreneurship Immersion Programme (EIP), where students launch their own start-up and are provided with an office space.
It was through this programme that Kueh and Rolls came to life, representing a homage to Mirza's heritage as a second-generation hawker.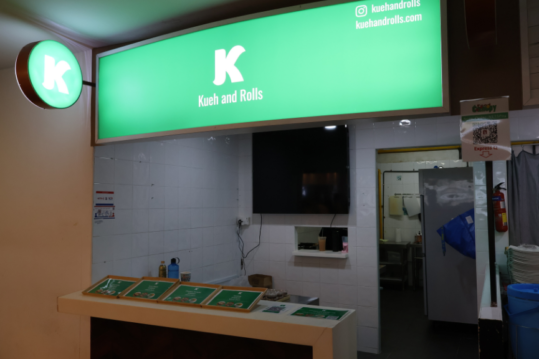 Kueh and Rolls is all about authenticity. Mirza ensured that all the food served is made in-house from scratch such as their teriyaki chicken, omelette and pickled radish to name a few.
They offer a diverse menu, from Teriyaki Chicken to Tuna Mayo flavours for their Gimbap rolls, alongside traditional kueh such as Kueh Lapis and Puteri Salad.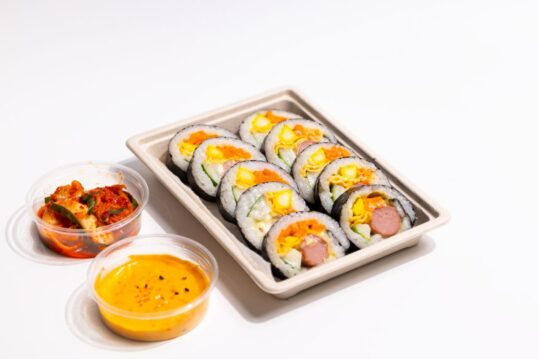 What sets Kueh and Rolls apart is that technology is heavily incorporated in store operations, including the use of television menus and a personalised POS (Point of Sale) system.
The POS system introduces web ordering, allowing customers to place orders at their own convenience and pick up the food at their own time.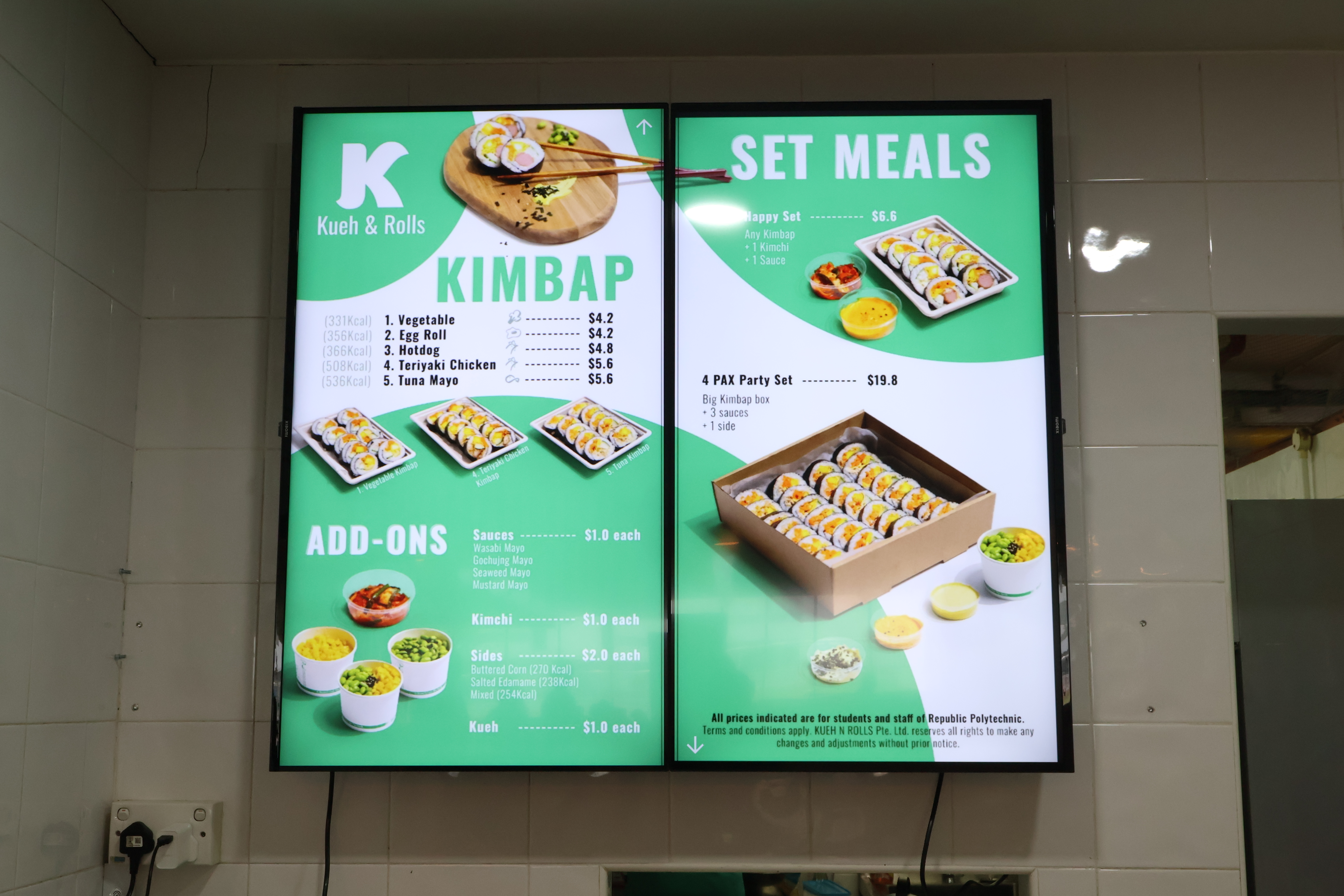 Overcoming challenges
Mirza's journey was not as smooth sailing as he faced multiple challenges.
One of the major challenges he faced was juggling various roles.
Mirza said: "As an entrepreneur, I have to put on many hats. It requires me to be in many different roles at a time, such as a chef, a marketer and an accountant."
The lack of training in any of the fields was a huge hurdle for him especially when it come to setting up the stall which calls for an unprecedented amount of paperwork, legal documents and liaising with government bodies.
Nonetheless, Mirza's tenacity to see his vision come into fruition, pushed him to overcome the adversity by taking the initiative to find solutions to the problems even if it meant scouring hours of educational content on YouTube.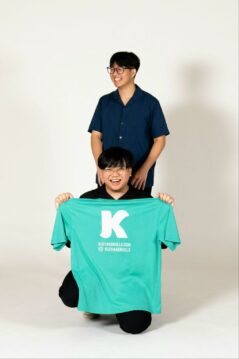 His co-founders and family have provided both physical and emotional support throughout the process of launching Kueh and Rolls. His RP mentor, Mr Christopher Soh, has taught him the ropes of the industry, guiding him in the right direction and safeguarding him from making any detrimental mistakes.
From nothing to something
Looking ahead, Mirza eagerly anticipates the growth of his business over time and sees his efforts bear fruit. He describes this feeling as similar to seeing a child grow and develop.
He said: "I think most start-up founders would also say the same thing. We always refer to our startups as our babies because when we bring them into the world, it becomes from nothing into something."