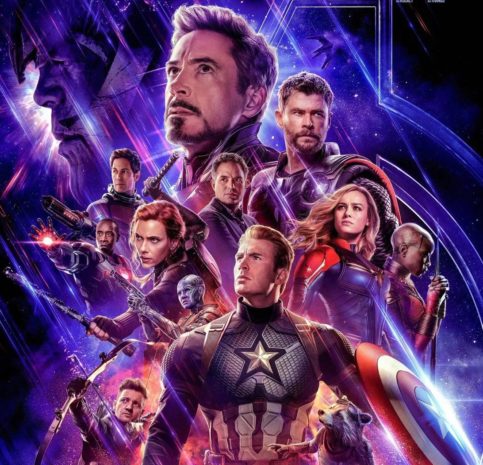 We have come a long way in the Marvel Cinematic Universe (MCU), dating back to 2008's Iron Man, where Tony Stark (Robert Downey Jr.) donned his very first armour, the Mark 1. Now, 11 years and 21 movies later, Avengers: Endgame unites the original six Avengers –  Iron Man, Black Widow (Scarlett Johansson), Thor (Chris Hemsworth), Hawkeye (Jeremy Renner), Captain America (Chris Evans) and Bruce Banner/Hulk (Mark Ruffalo) with Ant-Man, Rocket Racoon, Nebula, Captain Marvel, War Machine and Okoye, the only heroes left surviving after 2018's Infinity War.
Endgame explores the events that take place after Infinity War, where our remaining heroes seek to avenge the death of their fallen comrades at the hands of Thanos (Josh Brolin). Directors Anthony and Joseph Russo have created a masterpiece packaged in 3 hours and 2 minutes of action tempered with emotion and humour.
The film once again showcases the remarkable acting of the lead cast, especially Downey Jr., who emote and shed tears with a regularity seldom seen in a superhero movie. The story is intimate and relationships-driven, as the characters ponder on decisions that will affect each other and their loved ones.
However, the action is not forgotten, of course. Expect a lot of "wow" moments that might make you applaud as our heroes hulk and smash their way through the bad guys and their own demons.
There were plenty of theories from fans before the movie's release, such as Nebula wielding the Infinity Gauntlet (according to the comics) or the weirdest one yet – Ant-Man getting inside Thanos through his rear and expanding within his body to kill him. This theory managed to get Brolin to share a bit of humour with fans.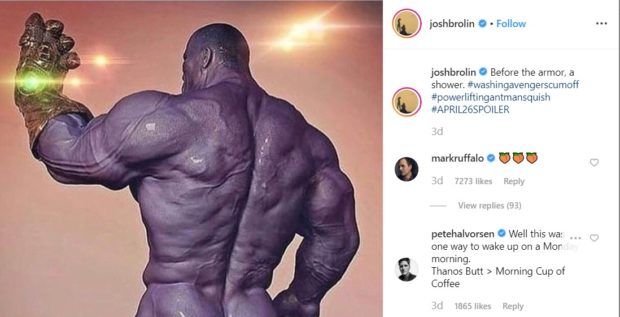 Speaking of Thanos, the villain does not quite scale the complex depths of his character in Infinity War, but that is forgivable as the limelight is firmly on the heroes.
My advice is to go to the washroom before entering the theatre, as you certainly do not want to miss any second of the film. Everything culminates in a battle sequence that brings to mind the epic scale of fighting scenes first popularised in The Lord of the Rings movie franchise.
It is a ride full of excitement and thrills, backed by an emotional weight that reminds you of the humanity behind the heroes. For you to fully appreciate the film's callbacks and references to earlier Marvel films, it is best if you watch at least some of these previous films. And if you already did, you would understand why this last instalment is such a satisfying closure to the blockbuster series.
Rating: 5 stars
[poll id="21″]