If you're into listening to music that your parents or older siblings grew up with, Christmas may have arrived early.
Alicia Keys, Metallica and The Rolling Stones are ending the year on a high with the launch of their latest albums.
Although these artistes represent the industry's finest in Soul, R&B, Metal and Rock, they have returned with albums that are outside of their usual genre. We think it's brave, but will it work?
1. Alicia Keys: Here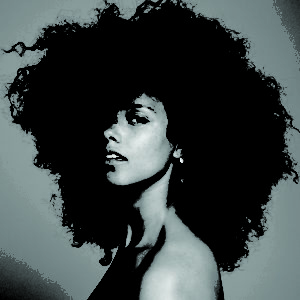 Is it just me or did Alicia Keys disappear from the music scene for a while? Well the girl is "Here", back to basics, but still on fire.
The multi Grammy award-winning singer, songwriter, producer and philanthropist debuted a new, stripped down look – embracing her natural hair and bare face.
Keys stopped wearing makeup this year as part of her journey towards empowerment. Sick of trying to be 'perfect', we can expect an album filled with visceral lyrics and realism.
Keys said the new album will feature an entirely different sound from her previous work. "My desire to listen to myself, to tear down the walls I built over all those years, to be full of purpose, and to be myself! The universe was listening to those things I'd promised myself, or maybe I was just finally listening to the universe, but however it goes, that's how this whole #nomakeup thing began," she wrote in the weekly online feminist newsletter Lenny.
Her recent singles, "In Common" and "Holy War", served as a prelude to her much anticipated album. Accompanied by piano runs, acoustic guitar and boom-bap percussion, she goes for a softer, lighter tone of voice compared to her previous albums. It's a change for Keys. Her fans may initially be hesitant, but the album may grow on them with time.
Alicia Keys' album Here was released on November 4, 2016.
2. Metallica: Hardwired… To Self Destruct: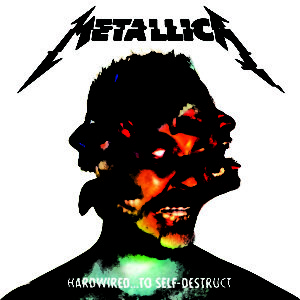 It's been a while since thrash metal music made my mind go in a tailspin. But I'm glad to say, that's going to change now that Metallica is back with their 10th studio album after an eight-year long hiatus.
If you enjoyed their previous album Death Magnetic, then you'd kill for this one. The lyrics of the songs reflect dark themes in relationships like hidden personalities within people.
Their semi-title track Hardwired is one of the band's most aggressive songs in years – on par with songs like Broken, Beat & Scarred and Cyanide. It has fast become the number one song on the Mainstream Rock chart on Billboard. Talk about a huge comeback!
What's more, fans can head-bang live to Metallica next year on Jan 22, 2017 when they return to Singapore for their Worldwired tour.
The band announced on its official website: "We are just getting started, so keep watching this space for more information, more tour dates and just in general, more Metallica!!"
Metallica's album Hardwired… To Self Destruct was released on November 18, 2016.
3. The Rolling Stones: Blue and Lonesome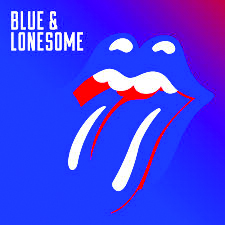 The English rock band is back with their first studio album in over a decade. According to The Guardian, the album was "five decades in the making and just three days to record". With 74-year-old lead singer Mick Jagger still leading the group, it's safe to say age is truly just a number.
But what's different about the band's 25th studio album is that it boasts a collection of blues covers – taking the band back to their roots while still preserving their originality.
Also featured on the album is three-time inductee to the Rock and Roll Hall of Fame guitarist and singer Eric Clapton. Their collaboration on the alternate version of Brown Sugar may ring a bell to some of you fans out there. Maybe, just maybe, John Mayer could collaborate with The Stones in the future. That would be a Blues dream come true for me.
The Rolling Stones' album Blue and Lonesome is due to be released on December 2, 2016.