Geylang (M18) is a raw and realistic portrayal of Singapore's society. Director Boi Kwong's pacing and tension-building keeps the audience on the edge of their seat, while the film's vivid depiction of Geylang's underworld adds an immersive quality to the experience.
The film is a fast-paced, multi-threaded narrative revolving around a diverse cast of characters whose paths cross on the eve of election nomination day. From an idealistic aid worker to a foul-mouthed pimp, from a hardworking sex worker to a corrupt political candidate, each character has their own secrets, personal desires and motivations that propel them towards a collision course of intrigue, survival-to-the-fullest and violence.
As this being the second directorial feature by Singaporean film producer-director Boi, Geylang lived up to expectations. Boi is known for his unique style and exploration of unconventional themes in his films, and Geylang is no exception.
The film's runtime is 1hr 27 mins with tickets priced at $10 onwards.
UNEXPECTED GEM SURPASSES LOW EXPECTATIONS
By Shakthishree D/O Vijayasankar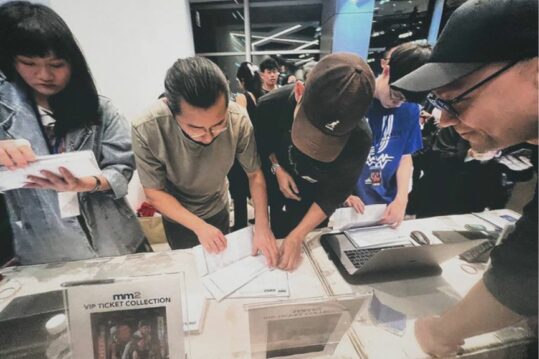 Upon entering the theatre, I had very low expectations for Geylang. But to my surprise, the film exceeded my initial impressions and proved to be more than just toilet humor. It touches on important social issues such as illegal sex workers, abuse, and the LGBTQ+ community, all within the setting of illegal businesses in Geylang.
Despite the film's predominantly Mandarin dialogue requiring subtitles, the insights are worth your time. The tense plot, familiar characters, and unique setting make for a compelling watch, even for those unfamiliar with the language or culture depicted on screen.
As a locally produced film, Geylang may not have had much hype surrounding its release, however the film experience I had certainly exceeded expectations and surprised audiences with its creative storytelling and unique approach to societal issues. Whether you enjoy crime dramas or are simply looking for a film that explores important social issues, Geylang is one to add to your list.
While I wouldn't go as far as saying that I was die-hard impressed with the film, I do appreciate the use of real-life issues in films without being too controversial. Although I personally would not have paid to watch it, it was refreshing to see a Singaporean film that delves into the less explored parts of Geylang, shot on location in the actual Lorong streets and district. Directed by Boi and co-produced by Jack Neo, the film's fast-paced as well as interwoven and coincidental narrative adds to its nail-biting appeal.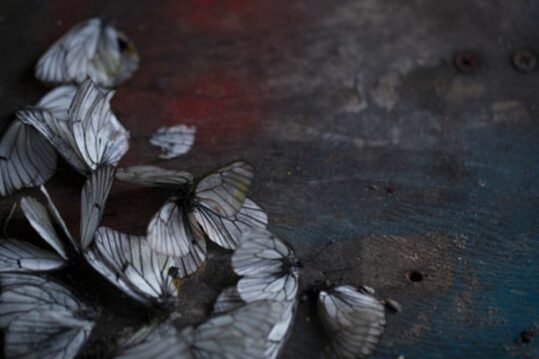 The ending scene, my most favorite scene, in the movie touched my heart. The words spoken in the scene were powerful and moving. They compared the life of a butterfly to the character's situation, and the imagery used (it makes me speechless; you have to watch it for yourself). The scene served as a reminder that even in difficult times, one's spirit can continue to live on, which is a perfect example of the film's ability to convey deep metaphorical themes.
LOVE AND BRUTALITY COLLIDE
By Chew Xue Nee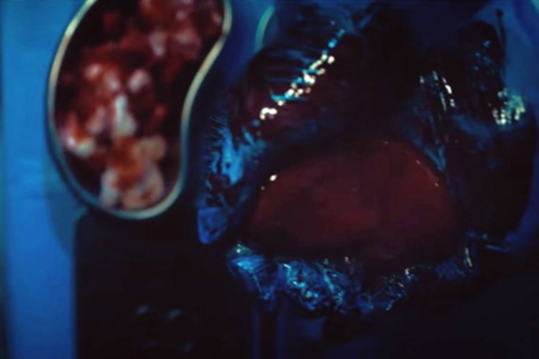 The film left me horrified by the gory and brutal scenes, but what stood out was the unwavering fatherly love of Dr Sun for his ailing daughter. It sparked a fierce conflict between five characters who resorted to drastic measures, including the use of organs from another, to save her life. The film is a maze of hidden meanings, leading to personal interpretations and endless speculations throughout the show.
Although I was initially confused by the multiple flashbacks, watching it a second time brought better understanding and clarity on the symbolism and significance of each scene. The director skillfully weaved them together, leaving me mind-boggled and captivated throughout the show.
While I can't say I enjoyed the bloody and violent scenes, the film certainly lived up to Shangri-La's reputation for thought-provoking and impactful storytelling. Shangri-La is one of the main characters where she is a sex worker, and she was involved to save Dr Sun's sickly daughter through organ extraction. Shang also has a cigarette-selling boyfriend named Jie. The movie also highlighted the harsh reality of desperate situations in Geylang that may go unnoticed, despite the country's high safety and security standards.
Overall, the film's depiction of a father's love and the extent people go for their loved ones, paired with the intricate web of hidden meanings and connections between scenes, left a deep and unforgettable impression on me.
EXPLORING THE MAKING OF GEYLANG: BEHIND-THE-SCENES
The film recognized for satisfying international curiosity about Singapore's red-light district, was filmed for 24 days on the night shift, starting on December 31, 2021. In a radio interview with MediaCorp YES933, director Boi expressed his desire for the film to shed light on the complexities of Geylang and its residents.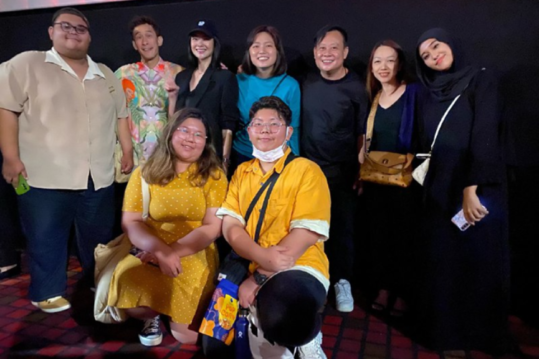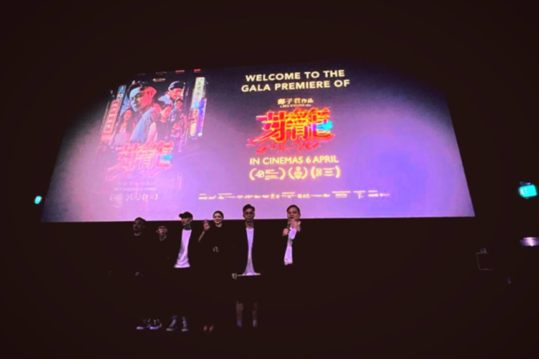 Initially titled Passion of Shangri-La, the film was later renamed Geylang for its wider recognition and ease of remembrance. The movie's main theme is the portrayal of fatherly love, with Shang serving as a coveted possession that sparks a feud between the five main characters.
One of the film's primary themes is the work in the red-light district in Singaporean society. Despite occasional unrealistic moments, the film provides a nuanced portrayal of the lives of marginalized sex workers and other residents of Geylang. It also touches on broader issues such as status quo conflict, political corruption, and the struggle for power and survival.
The film's characters include:
Dr. Sun, who attempts to obtain organs from Shang;
Ah Jie, who has a romantic relationship with Shang;
Celine, who shares a moment of instant attraction with Shang;
Fatty, the brothel owner to which Shang belongs.
Boi's creative thought process was heavily influenced by his admiration for director Johnnie To. The film adopts a Neo Noir style, aiming to show details within darkness. The sound design is uniquely attuned to changes in emotion and the five characters' rhythm, further enhancing the film's impact. What made the film even more unique was the Sony A7S3 camera used for the filming.
Despite facing difficulty in convincing investors, Boi's proof of concept eventually led to IMDA's approval after the third attempt. The MM2 boss was supportive of Boi's vision for the film. Geylang's message conveys to us that we must think outside the box and work towards solutions that are relevant, rather than relying on conventional solutions.
MUSIC AND CINEMATOGRAPHY MERGE SEAMLESSLY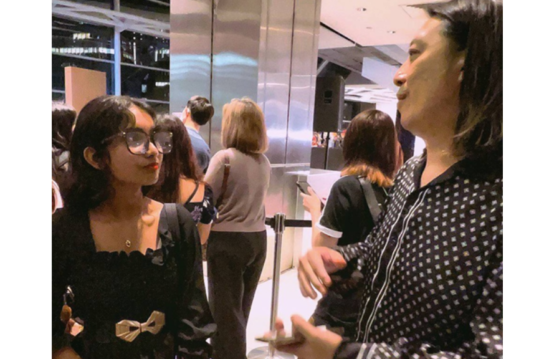 The sound designer and music composer deserve high praise for their exceptional work in enhancing the emotional impact of Butterfly. Together, their efforts have resulted in a soundtrack that perfectly complements the visuals, deeply immersing viewers in the film's harrowing world.
In a conversation with Mr Oh, I gained valuable insight into the importance of the synergy between a film and its accompanying soundtrack. This is clearly exemplified in the original soundtrack (OST) of Butterfly, which served as a pivotal element in accentuating the movie's poignant themes and harrowing imagery.
The haunting melody of the titular track Butterfly not only functions as a poignant motif, but also symbolises the film's central theme of entrapment.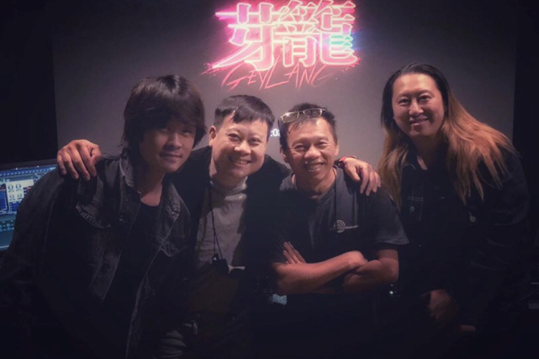 The cinematography and visual style in Butterfly are integral to the film's storytelling. They effectively depict the energy and vibrancy of life in Geylang, a notorious district, while also highlighting its darker, more sinister elements. The use of neon lighting and bright colours creates a sense of surrealism and heightened reality, reflecting the district's garish and flashy nature. The handheld cameras, fast cuts, and close-ups convey the frenetic energy and danger of Geylang's nightlife. The color grading and lighting add a moody, noirish feel to the proceedings, contributing to the film's overall visual style. However, some scenes could have benefited from more dynamic camera movements.
The handheld cameras, fast cuts, and close-ups convey the frenetic energy and danger of Geylang's nightlife. The colour grading and lighting add a moody, noirish feel to the proceedings, contributing to the film's overall visual style. However, some scenes could have benefited from more dynamic camera movements.
WRAPPING IT UP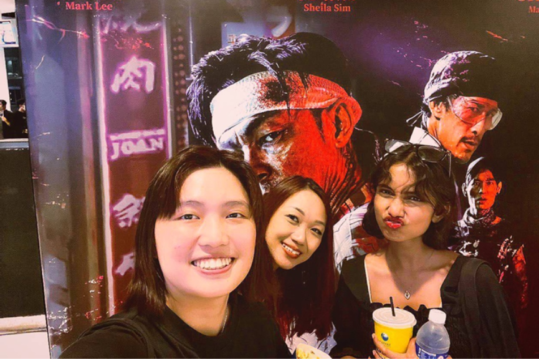 Many big smiles captured and uncaptured, Geylang Premiere Gala was an unforgettable experience for us, and we are grateful for the opportunity to review this remarkable film.
The film has achieved its goal of building awareness about the diverse perspectives and people in Geylang to an extent. While there is room for improvement in terms of language, realism and the highly coincidental scenes, the series of action choreography is worth the price of admission for fans of crime thrillers and dark comedies.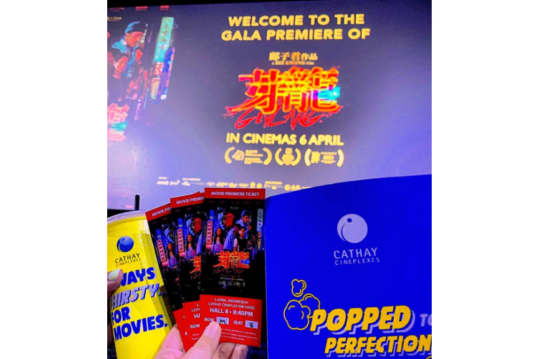 It may not be our typical Hollywood blockbuster, but its clever and creative twists make it a highly entertaining and thought-provoking work of cinema that showcases the talents of Singaporean filmmakers. Therefore, we give it a final verdict of 4 out of 5 stars.