In the beginning of her tertiary journey at Republic Polytechnic (RP), Nur'Aida Binte Mohamed Eddie would often be seated in the middle of her class as all of her friends would frantically run through lists of mathematical formulae and algebra with her to ensure that she knew them well.
Math had not always been her strongest suit but she was now in an engineering course to pursue her passion.
Her father shared her fears. Realising that engineering was a male-dominated course, he also wondered if she could cope. But those fears dissipated when Nur'Aida, 21, graduated with a Diploma in Aerospace Engineering (DAE).
That was not all.
In the process of excelling in her studies, she was elected as chairperson of the DAE Graduation Committee 2021. In addition to her diploma, Nur'Aida was awarded the Merit Award for the SAR Part 66 Training Programme, an industry-based training that is approved by the Civil Aviation Authority of Singapore (CAAS).
Nur'Aida's accomplishments and qualifications proved her ability to overcome challenges and succeed.
When asked what spurred her passion in wanting to pursue a DAE, Nur'Aida mentioned her strong desire to learn and discover more about aeroplanes ever since she was a child.
"I was really interested to know how a big metal object can actually float in the sky," she said.
Besides her profound interest in the theories of flight, she claimed that another source of inspiration was the popular Marvel character Tony Stark from the Avengers series. The fictional superhero from the Marvel Cinematic Universe is also recognised in the franchise as a genius due to his in-depth knowledge of engineering sciences and ability to build weapons using advanced technology.
But passion can only bring one so far. The truth is that Nur'Aida's success never came easy.
During her early days in RP, she often spent sleepless nights studying for her examinations with her friends.
She was one of the few girls in both her class and cohort, but she ensured that it did not get in the way of her dreams.
"When I wanted to choose this diploma, I didn't really think about gender. I just really wanted to know how planes fly," said Nur'Aida. "Only when I entered RP was when I realised that it's a male-dominated industry. There were only 10 of us girls. But it didn't bother me."
The challenges did not end there. Nur'Aida encountered many difficulties during her internship and some of them emanated from the fact that she was a female.
Being positive
She knew that the only way she could move forward was to press on. Despite all the challenges and backhanded remarks, Nur'Aida always tried to keep a positive mindset.
"Every time something happens, I will always tell myself, life goes on. Just get on with it," she said.
Whenever she stumbled upon a problem, Nur'Aida always made it a point to reflect. She believed that reflecting on one's mistakes is important in improving and learning. Learning from her past always helped her overcome other obstacles in life.
Her positive attitude and hard work were often recognised by her lecturers.
"Her confidence and ability to think critically makes her an asset to any organisation she joins," said Mr Raymond Wee, a lecturer in the Diploma in Aerospace Engineering and Nur'Aida's mentor throughout her journey in RP.
"Nur'Aida is a mature and humble student. Her good conduct is commendable, she inspires people around her," he added
Apart from yearning to excel in the engineering field, Nur'Aida said she hopes to be able to give back to her family in the future.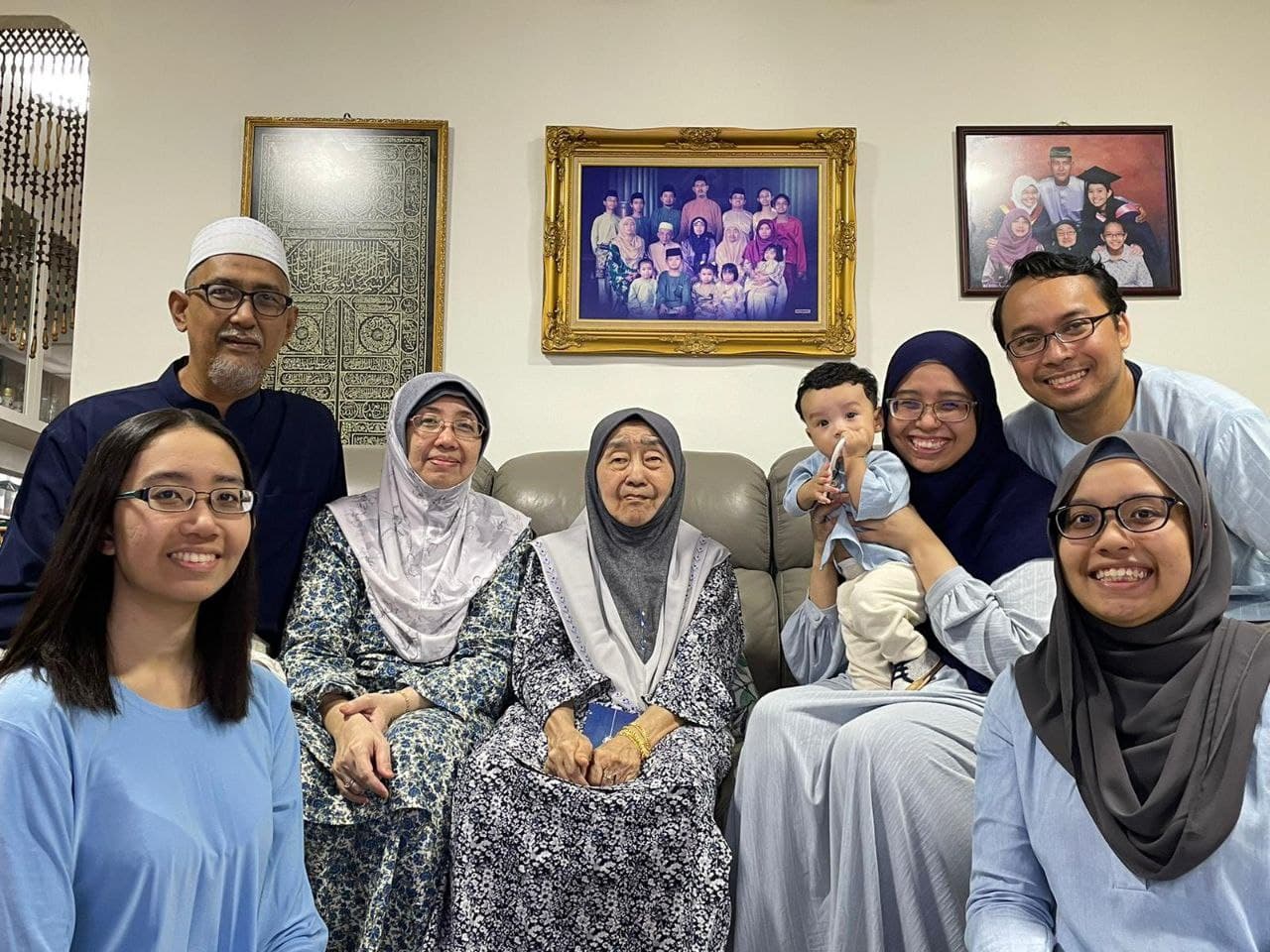 "I want to make them even more proud of me," she added with an unwavering voice.
In the near future, she aims to work for Singapore Airlines (SIA) as a licensed engineer and to inspire more females to join the industry fearlessly and confidently.