Citrus By The Pool
Address: 3 Woodlands Street 15, 3-3A Woodlands Swimming Complex, Singapore 738600
Opening hours: Weekdays 11am to 11pm daily, Weekends and Public Holidays 9 a.m. to 11 p.m.

Nearest MRT station: Marsiling/Woodlands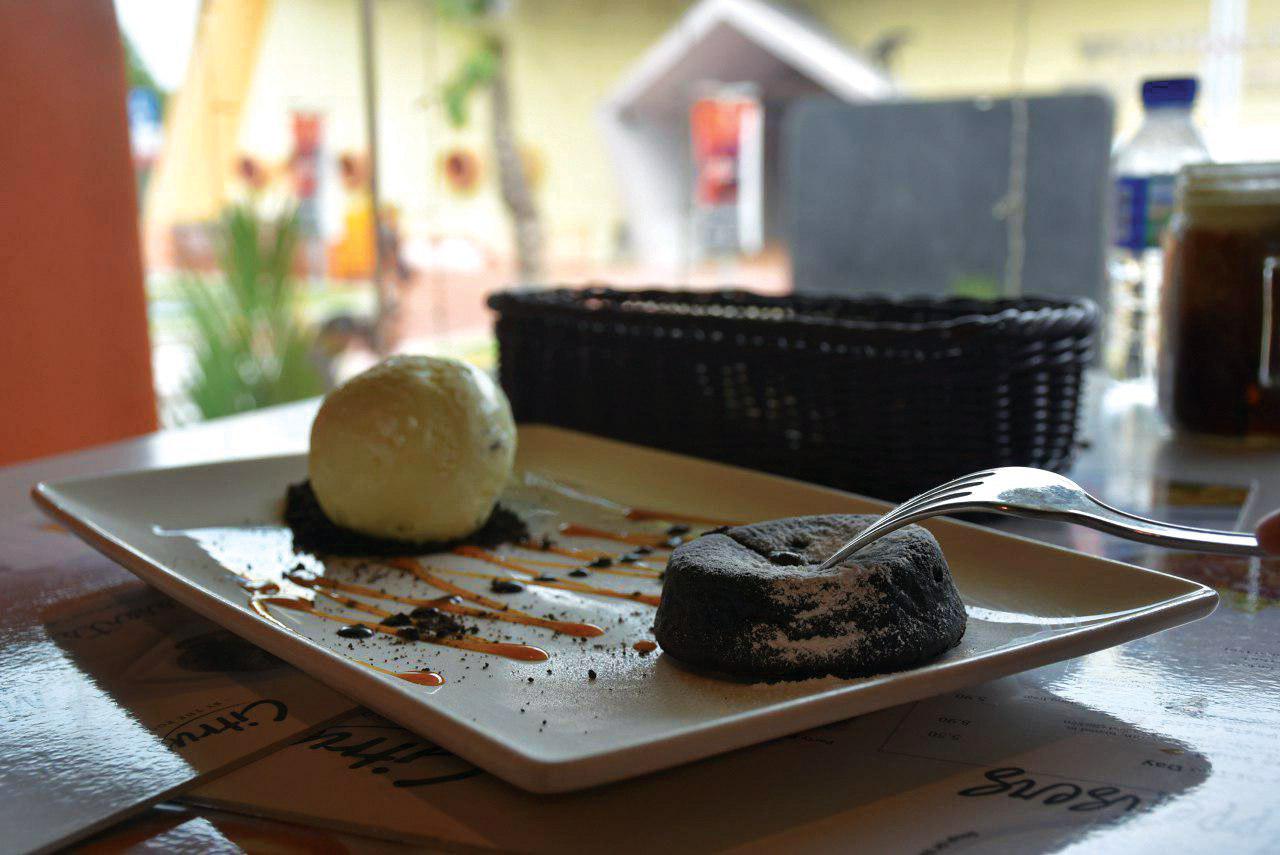 Citrus By The Pool is a halal-certified café located right next to the Woodlands Swimming Complex. The quaint restaurant offers various appetisers, fusion dishes and desserts for diners.
The café is filled with natural light filtering and has classic hits playing in the background, adding on to the chill ambience. The best part? RP students get 20% off when they flash their student cards!
If you're looking for a sweet treat, try the Molten Chocolate Lava Cake ($10.90).Served with chocolate and caramel sauce drizzled at the side, the chocolate delight also comes with a scoop of vanilla ice cream on a bed of crushed cookies. The ice cream combined with the chocolate will leave you wanting more.
Price: $$$$$
Overall Rating: 3/5
SUENO
Address: Woodlands Drive 50 #01-753, 888 Plaza Singapore 730888
Opening hours: Monday to Thursday & Sunday: 10 a.m. – 10:30 p.m. Fri & Sat: 10 a.m. – 11:30 p.m.
Nearest MRT Station: Admiralty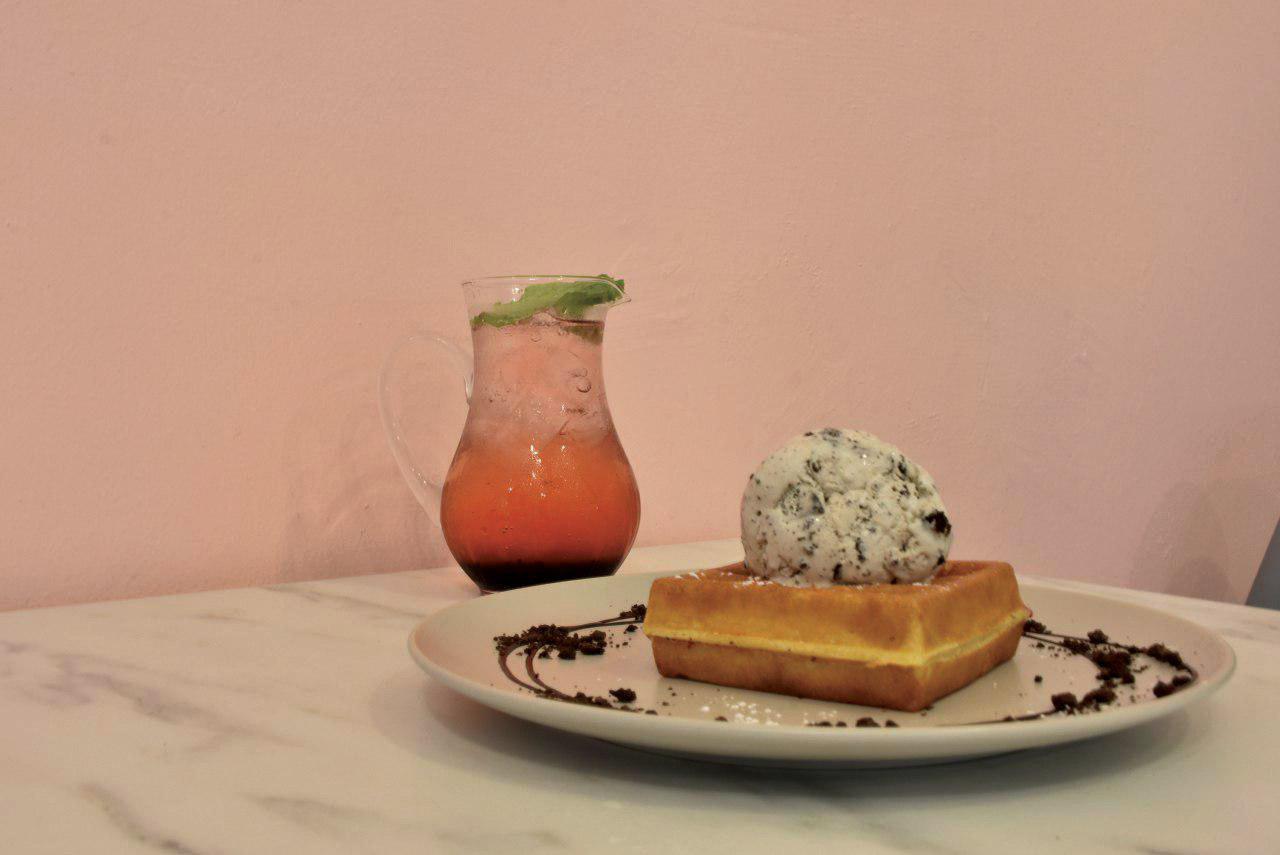 The rich smell of waffles and the buzzing sound of the espresso machines are the first thing you notice when you first step into SUENO. The Muslim-owned café ice cream café opened in 888 Plaza recently, serving mainly desserts including waffles and ice cream.
Their signature Gelato Set ($11.80) includes a single waffle, topped with a huge scoop of gelato ice cream and a colourful mocktail on the side. The waffles are slightly crispy on the outside but soft and chewy on the inside, and are served with chocolate sauce and crushed cookies sprinkled around it.
The sweet cookies and cream-flavoured ice cream had cookie bits mixed in as well, giving it an extra touch and a bonus crunch. The meal also came with a mocktail on the side, served in a mini glass pitcher with mint leaves, making the drink more refreshed when you blend it with wild berry syrup. With a set that affordable and worthy, don't be surprised if you make a second trip anytime soon after too!
Price: $$$$$
Overall Rating: 4/5
fArt tArtz
Address: 18 Yishun Avenue 9, #01-02, (at external part of mall, faces a temple at Yishun Ave 9) Singapore 768897
Opening Hours:
Weekdays: 11:30 a.m. – 10 p.m.
Weekends: 10:30 a.m. – 10 p.m.

Nearest MRT Station: Yishun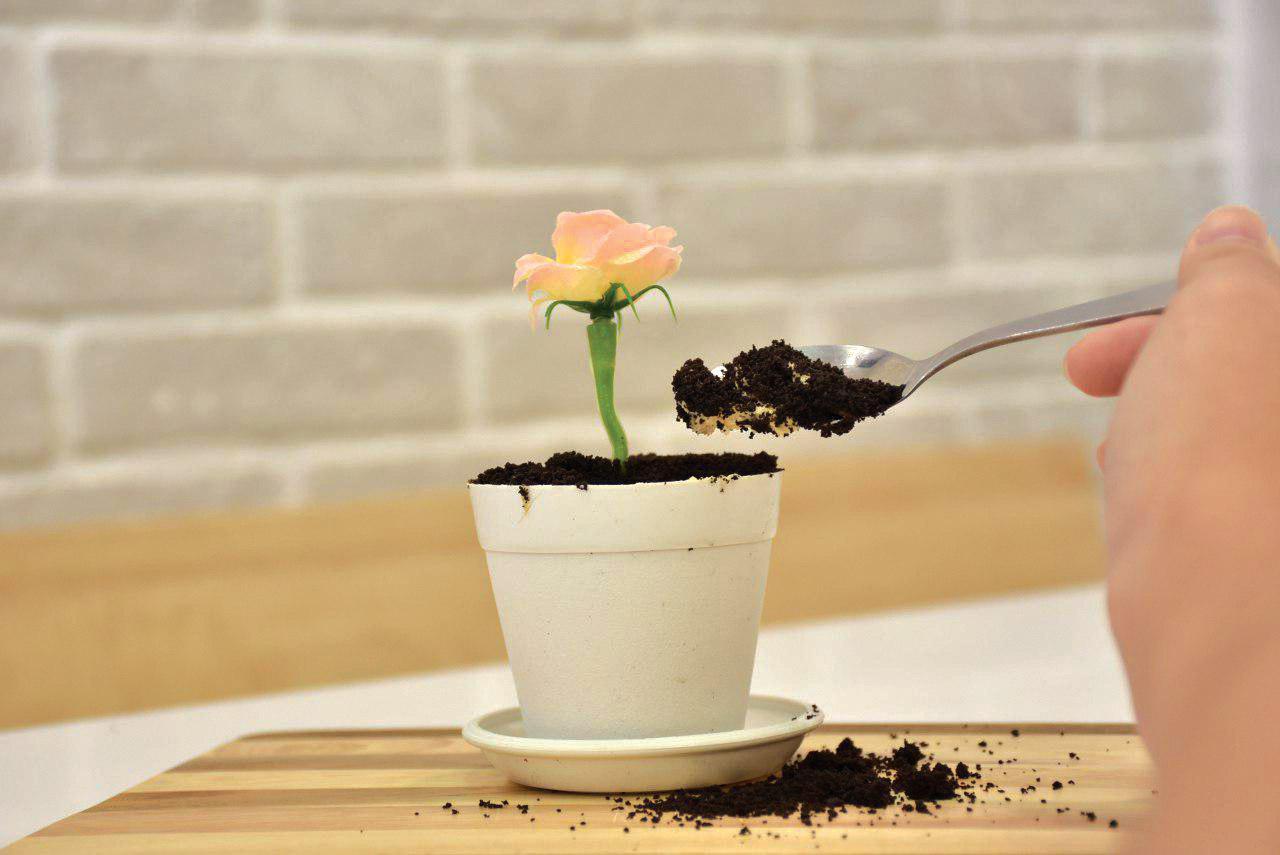 At fArt tArtz, every corner is adorned with beautiful floral displays, painting the place in serenity. The nature-themed café offers a huge variety of fusion dishes and a myriad of sweet treats.
What's a cake that looks like mud called? A Mud Tart! The star of the menu priced at $5.60 is creatively crafted to replicate an actual flowerpot. Covered by a layer of Oreo crust that is the "mud", a creamy and velvety cheesecake lies underneath the bed of crust. Sandwiched between the cheesecake layers is a sweet and rich cookie butter, doubling the happiness this dessert brings to the table and one's taste buds.
Price: $$$$$
Overall Rating: 4/5
Holy Cow Creamery
Address: 292 Yishun Street 22, #01-291 Singapore 760292
Opening hours:
Tuesday, Wednesday, Thursday & Sunday: 11:30 a.m. to 10 p.m.
Friday & Saturday: 11:30 a.m. to 11 p.m.
Closed on Mondays
Nearest MRT station: Yishun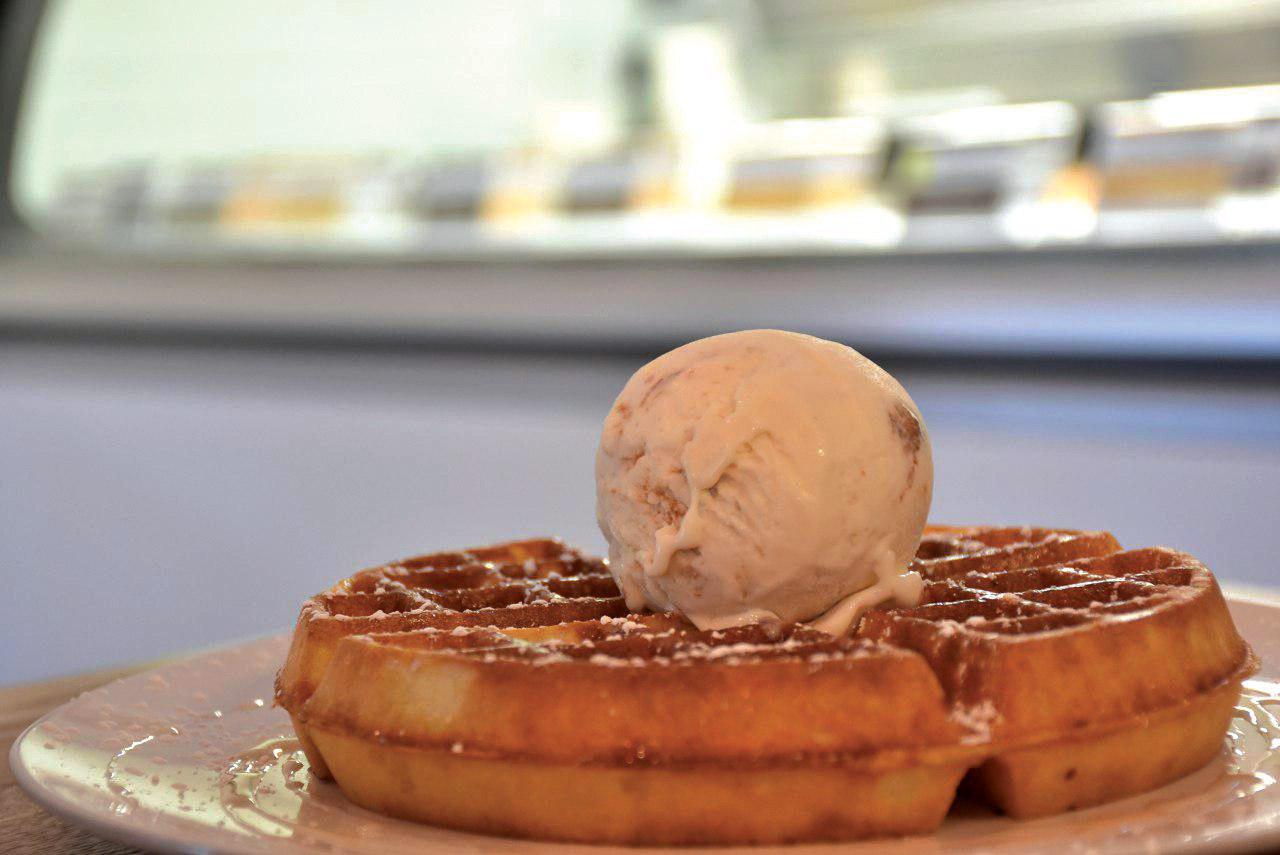 Ever imagined tasting your favourite dessert as an ice cream flavour? Well at Holy Cow Creamery, they made the impossible, possible! The brains behind this café completely transformed the popular Crème Brûlée dessert into one of their premium ice cream flavours – A dream come true for both dessert and ice cream lovers!
The Crème Brûlée ice cream has a slight saltiness due to the caramelisation, but that just makes it a perfect match to the classic golden waffles it comes with. Golden and with a crispy outer crust, the waffles are still soft and airy on the inside and melts in your mouth when with the ice cream.
The whole dessert-mix-ice cream with waffles are only priced at $4.50, and you only have to top up $1 for an additional scoop of a premium flavoured ice cream. That's as simple as enjoying two desserts for the price of one! If you want to top up other non-premium flavours, it's an additional $3.50.
Price: $$$$$
Overall Rating: 4.5/5