When one transits from secondary to tertiary education, the thought of finding a part-time job may linger in their mind. How do these students efficiently plan out their time to cater to every single one of their commitments? Fairul Afzal, 19, a second-year Mass Communication student at the School of Management and Communication is a prime example of a tertiary student working part-time.
Twice every week, he sees the store going from having massive queues, to being left in the store with only his colleagues. Each shift lasts five to seven hours, and he would usually be spotted during late evenings in the store. 

"As I have school in the morning, I prefer to work the closing shifts from 6 p.m. to 12 midnight, These hours seem to work the best for me, especially since I will be sleeping in till past noon on weekends to catch up on my sleep," said Fairul.

As there are assignments due daily, Fairul finds himself rushing to complete them before he goes off to work. Oftentimes, he worries that the quality of his work will be compromised due to the lack of time put into doing them.

When asked why he is working so hard now, he said: "One of my goals in life is to be a musician and to produce music. With that in mind, I know I need to get started somewhere and start working towards that goal now."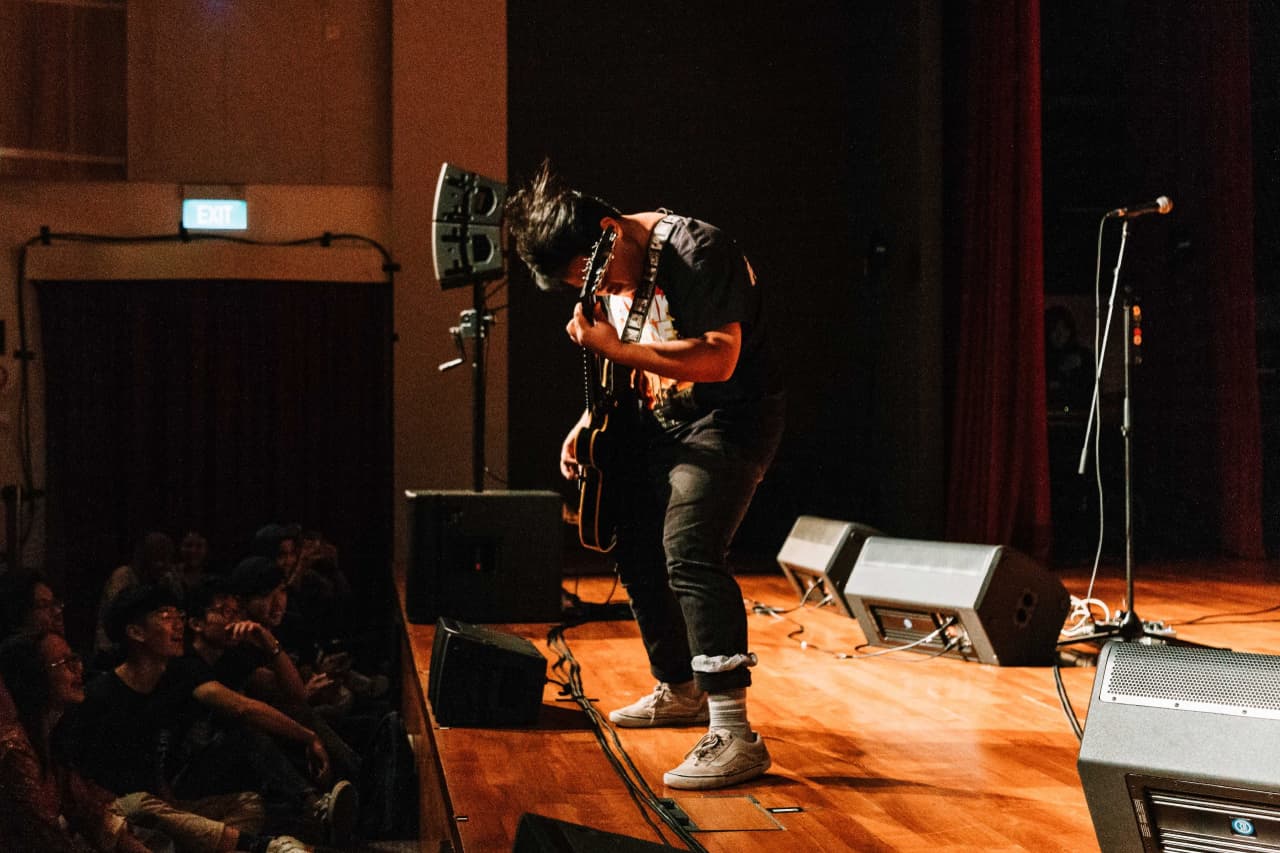 Inspired by the pop-punk music scene in Singapore, in particular its lyrics which Fairul resonates with, he has always dreamt of becoming a musician, writing relatable lyrics from his experiences, and performing for people on stage. "Having people sing along to what you are playing is really the next level of joy. Music is a universal language and it really brings people with similar music interests closer together," added Fairul.

However, it's not easy pursuing his love for music as the equipment needed can be quite costly. Fairul does not receive any monthly allowance from his parents, making his part-time work at Starbucks his only source of income. With that earnings, he regularly buys production equipment such as an audio mixer to improve his production. "With this side income, I try not to take any allowance from my parents unless I really have to. I would rather they use the money for essentials like groceries or anything to help ease the burden on my parents' shoulders," said Fairul.

Aside from his work commitments at Starbucks, Fairul also produces a podcast, participates in songwriting, and performs with multiple bands as a guitarist.

As Fairul juggles the commitment of work along with school, he realises the importance of putting more effort into his school work especially since each semester "becomes more and more demanding".
The 19-year-old works regularly during the school term and school breaks. He manages work, school, and his hobbies all at the same time. However, working during the school term has its disadvantages. To make time for the things he loves while keeping up with his grades in school, Fairul only sleeps about four to five hours a day on average, to prepare for lessons and finish his assignments.
"I always know that I have to prioritise my school commitments no matter what. Thus, I always have to be efficient, especially with my time management skills," he said. "The only cons about this lifestyle is that I am always losing sleep. It is also my nature to sleep late as I tend to be more productive at 2am than at 2pm."
There are times where he is on the verge of quitting his job. On days when Fairul had work and school, he felt like he was about to suffer "mental breakdowns at work" as he struggled with the heavy workload from both commitments. However, he picks himself up through taking breaks and taking his tasks slowly.
"I would just shake it off and carry on doing what I need to do slowly. I do take a breather and rest for a while if I'm too overwhelmed," said Fairul. "I'd talk to friends who would not hesitate to give me a reality check by telling me what I need to do (instead of what I want to hear)."
What keeps him going is his goal as a musician. "I decided to stay on course and continue working because hard work beats talent any day," he said.
When asked about his advice for working students who are juggling work and school, Fairul encourages them to persevere as they will be able to see the fruit that their hard work bears.
"Smooth seas don't make good sailors," added Fairul.