Football was first introduced to Adam by his grandfather and uncles. Back when he was just a child, football had only been a simple leisure activity, but now it's no longer just that.
Muhammad Nur Adam, 21, is the defender for Lion City Sailors Football Club. One of his most recent and biggest tournaments was the 2022 Southeast Asian (SEA) Games. Currently, he is playing in the 2022 Singapore Premier League and the 2022 Asian Football Confederation (AFC) Champions League.
Other than his football career, he is also a full time third-year student in Republic Polytechnic, studying Sports Leisure Management under the School of Sports, Health and Leisure.
THE KICK-START TO THE JOURNEY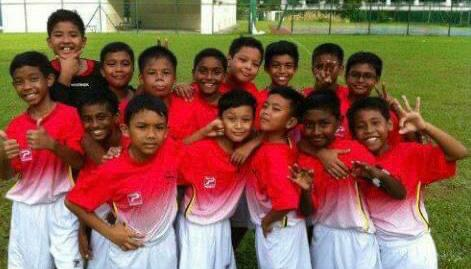 His journey began as a student in Shuqun Primary School, where a few plastic bottles acted as catalysts in developing his interest in soccer. He recalled spending most of his free time during recess and after school kicking them around with his friends as they did not have enough money for a soccer ball.
After observing their enthusiasm for football, two teachers in-charge of the football club invited them to a trial.
At Primary 2, Adam was already chosen to join the club and school team.
His exceptional skills for his young age allowed him to break beyond the confines of the school club, and he was competing in tournaments held by external clubs. Some of the clubs that approached him included Fandi Ahmad School, Supa Strikaz and Youth National Football Association of Singapore.
The various competitions he participated in, both for school and external clubs, helped expose him to varying intensities of football and helped him gain knowledge to compete at a higher level.
Participating in multiple tournaments also gave him the advantage of being scouted, as scouts are always on the lookout for young players who may one day play professionally.
"Some young athletes fail to recognize this. However, I did not. Ignoring this kind of opportunity is really a waste," Adam said.
Most of the opportunities given to him were through the scouts who recognised his outstanding performances.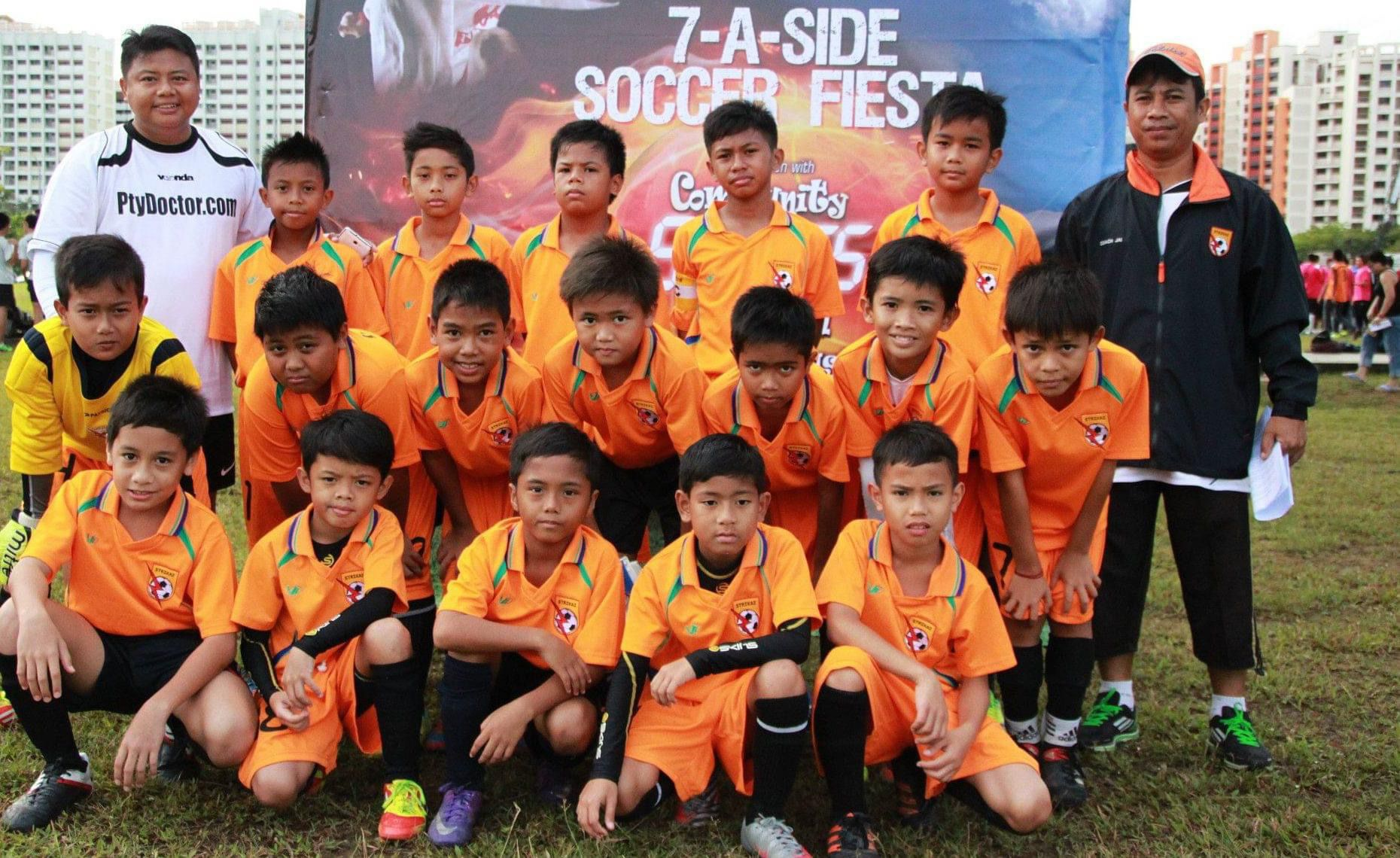 In between the years of primary school, he ventured into other sports by joining the Sepak Takraw and Silat Co-Curricular Activities. He realised that those were not for him and went back to football.
"Every time I try those activities, I can't help but miss football," Adam shared.
He had also won numerous individual awards, such as The Young Player for Singapore Premier League in 2021 and The Dollah Kassim Award in 2018, which made him realise that football was the one for him. "I could see myself succeeding in that field. A lot of opportunities for football trials were also presented to me," Adam said proudly.
At 14, he was selected to be part of the Football Association of Singapore (FAS) Junior's Centre of Excellence (JCOE), which allowed for his potential to gain recognition.
He is also an alumni of the Singapore Sports School which gave him numerous opportunities for growth. He visited Japan and several European nations through various games overseas, which allowed him to increase his exposure to football, develop as a player, and learn about football in other cultures. His hard work paid off as he was presented as the school council's Best Sports Boy in 2018.
INSPIRATIONS ON AND OFF THE FIELD
Adam said he was deeply inspired by local footballer and current teammate Harris Harrun. He spoke fondly of him, sharing how he admired his mentality, attitude, and how he upholds his reputation as a talented player. He mentioned that Harris motivated him to be a better person on and off the pitch.
"The sensation of playing alongside my football hero is obviously incredible the first time, but after a while, it becomes commonplace because those players are unavoidable in the footballing system," Adam shared.
"After a while you will start to speak to them like your own brother and discuss your issues with them because they have already gone through it and can offer their perspective."
Nonetheless, he said that young players like himself would still have to treat them with respect.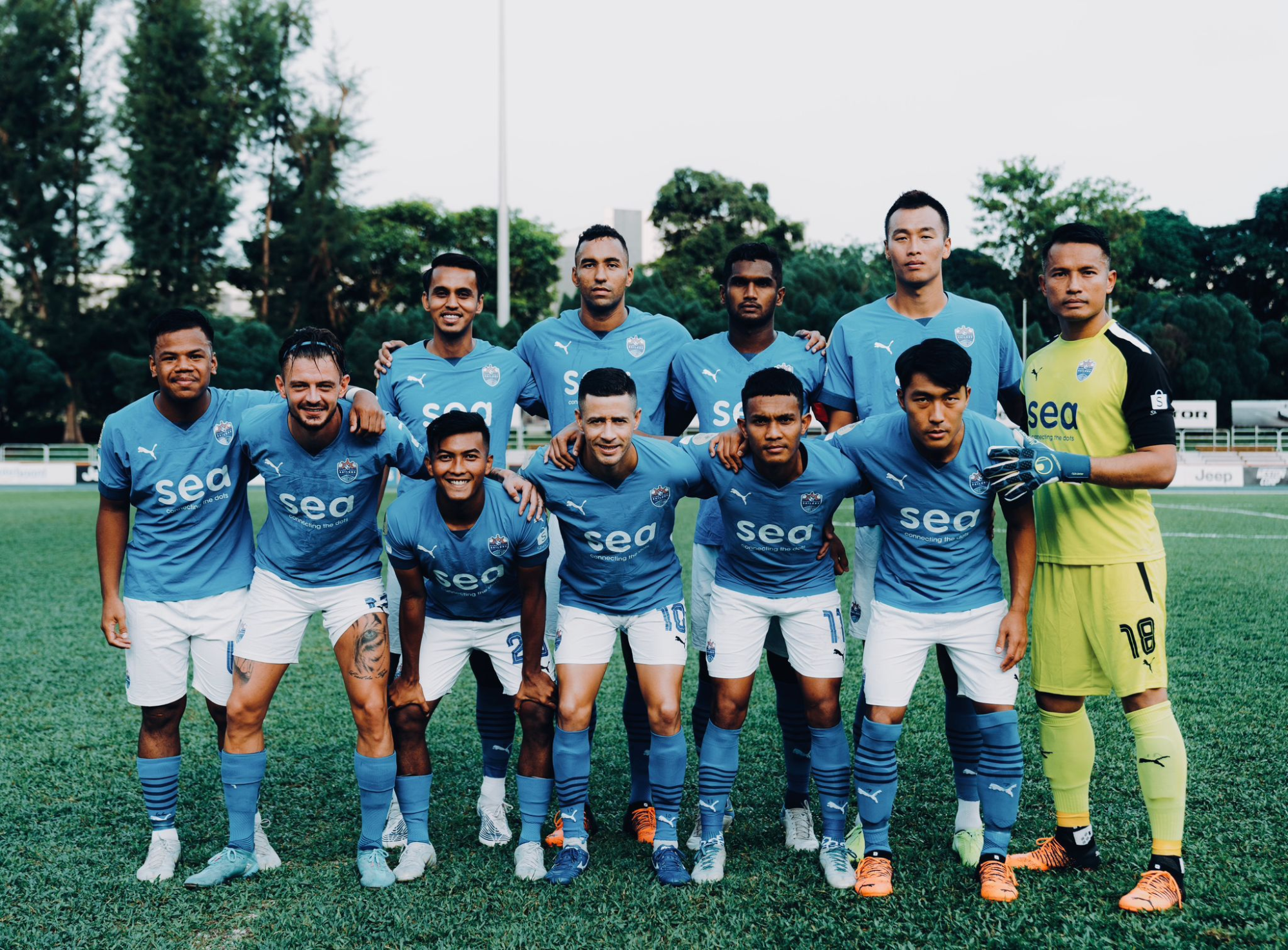 Adam's family served as the motivation to do well in every game. He recalled how his parents made the sacrifice of spending more money on him than they usually could so that he could enrol into the Sports School and achieve his dreams.
Many family members were there to support him in his tournaments. He felt that the way to repay their kind deeds was to succeed in the coming years.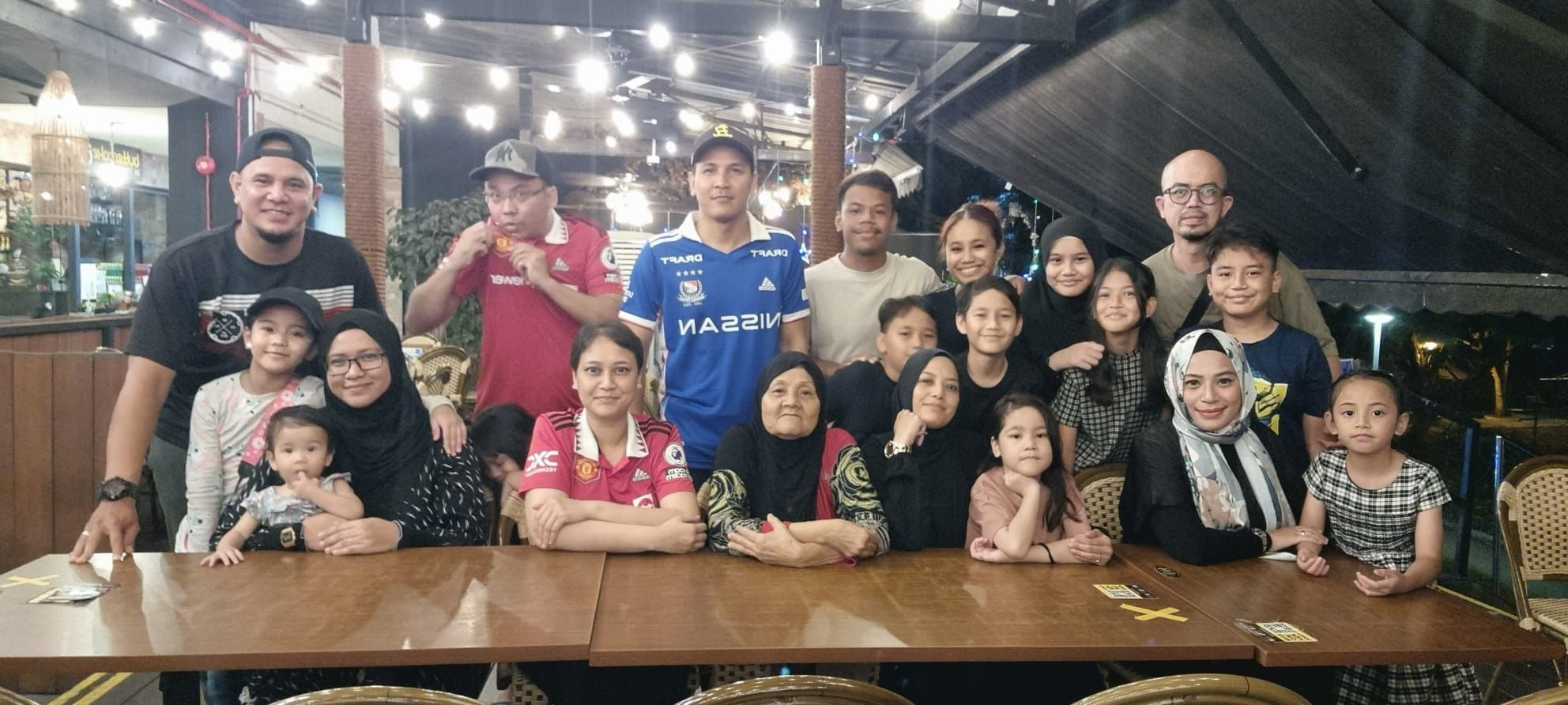 'MESSI' SCHEDULE?
As a part-time footballer, his weekly schedule usually consisted of five training sessions, one match, and one rest day. He shared that his trainings were mostly in the morning, while lessons were in the afternoons. His evenings were reserved for his school submissions, like reflection journals, and other activities.
Nonetheless, he recalled struggling back in primary and secondary school as he prioritised football over studies.
"Without a doubt, I occasionally missed school to play football because you have to make some sacrifices and choose the course of action that is best for the circumstances at hand," Adam said.
He sheepishly admitted that he had failed exams before because he was too preoccupied with football back in primary and secondary school. As a teenager back then, football was a strong passion of his, so he was reluctant to prioritise his studies when he needed to.
His parents did what they all could to stop him from football-related activities so that he could concentrate more on studies, but he refused because football was something he enjoyed dearly.
Eventually as he got older, he learnt to balance them both and manage his time efficiently.
"I'll always make an effort to fit in time for both my education and football," Adam reiterated.
In order to complete tasks, he focuses on one at a time and switching his phone to 'Do Not Disturb to avoid distractions. He also shared that one of his routines is setting out two hours for his personal exercise, and one-and-a-half hours for studying. 
His ultimate dream is to continue representing Singapore so that he can participate in more overseas tournaments. He said he wishes to only end his football career after making many contributions to club, country and himself.
He shared that a big challenge for Singapore footballers is National Service. "Because of the two-year halt, many players lose motivation and confidence in the long run as they don't see the footballer they used to be," he said. He hoped that Singaporeans would continue to show support for local footballers even when they are out doing their service.
For aspiring footballers, he shared some advice: "Be prepared to sacrifice a lot – be it time, gaming, friends. Discipline is also very important to achieve your goals. Lastly, learn to work in silence. Do your own workouts without showing off, and practise on your own, because your hard work will eventually show".