For as long as she can remember, Nur Izzati Binte Rosni, 22, has been playing football. It started with her brothers when she found herself enjoying the challenge and tried her best to beat them.
Izzati continued on this path of passion and has not looked back.
Even the idea of being the only girl in a team of boys did not deter her, and eventually she found herself in the squad for Singapore's under-16 girls' national team.
Recently, she represented Singapore in the Asian Football Federation Women's Asian Cup Qualifiers, which took place in September 2021.
But this journey was filled with challenges. Among them, Izzati, a final-year Sports Exercise Science student, has had to balance studies as she made her mark in the national team.
THE BEGINNING OF A JOURNEY
Since being scouted for the national team at a young age, football has been an integral part of Izzati's life. Joining her father's team in the JSSL (Junior Soccer School and League) National Youth League at the age of eight was a springboard to national recognition.
By the time she entered lower secondary, she was already on the national Under-19 team.
But at the age of 16, things took a turn as Izzati suffered a partial anterior cruciate ligament (ACL) tear. While rehabilitating her knee, she continued to play football seriously, and eventually ended up with a full ACL tear within 2 months.
It was a truly challenging time, but her experiences rehabilitating her knee with the Football Association of Singapore (FAS) sparked her interest in sports exercise science. 
"The reason why I ended up at SHL studying sports exercise science is because I was doing my rehab at FAS, and the science behind the rehab journey interested me," she said.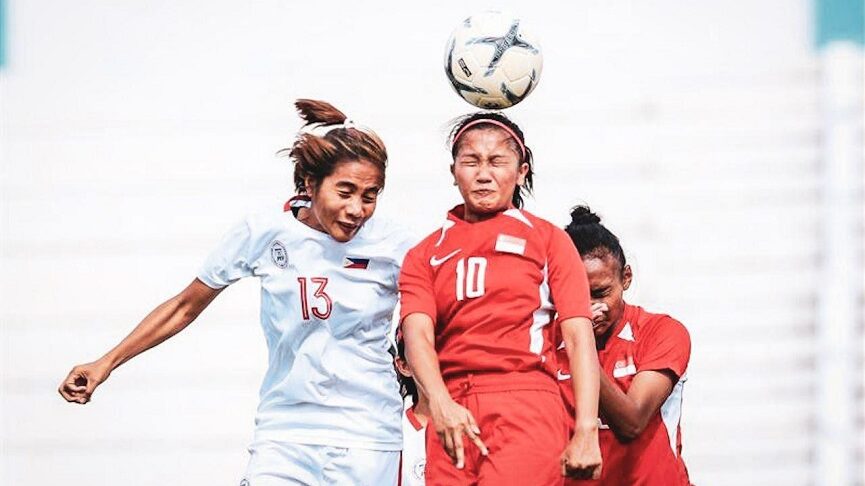 Being a national footballer while studying for her diploma also meant that Izzati had to cope with a heavy workload while maintaining her level of play.
At first, Izzati found it challenging to cope with school, following the transition to Republic Polytechnic from the Institute of Technical Education (ITE).
Her first semester was "a little bit messy", after travelling to two countries for tournaments and missing a number of lessons. Her Grade Point Average (GPA) after that semester served as a wake up call.
"It's tiring, but I realised that I needed to spend some more time with my studies. I want to be both a good student and a good athlete," she said.
As time passed, she was able to adapt to the schedule.
"Since I train everyday, I die die need to finish my Reflection Journal (RJ) before training. Otherwise, there's just no quality work if I do it after, because I'll be so shag."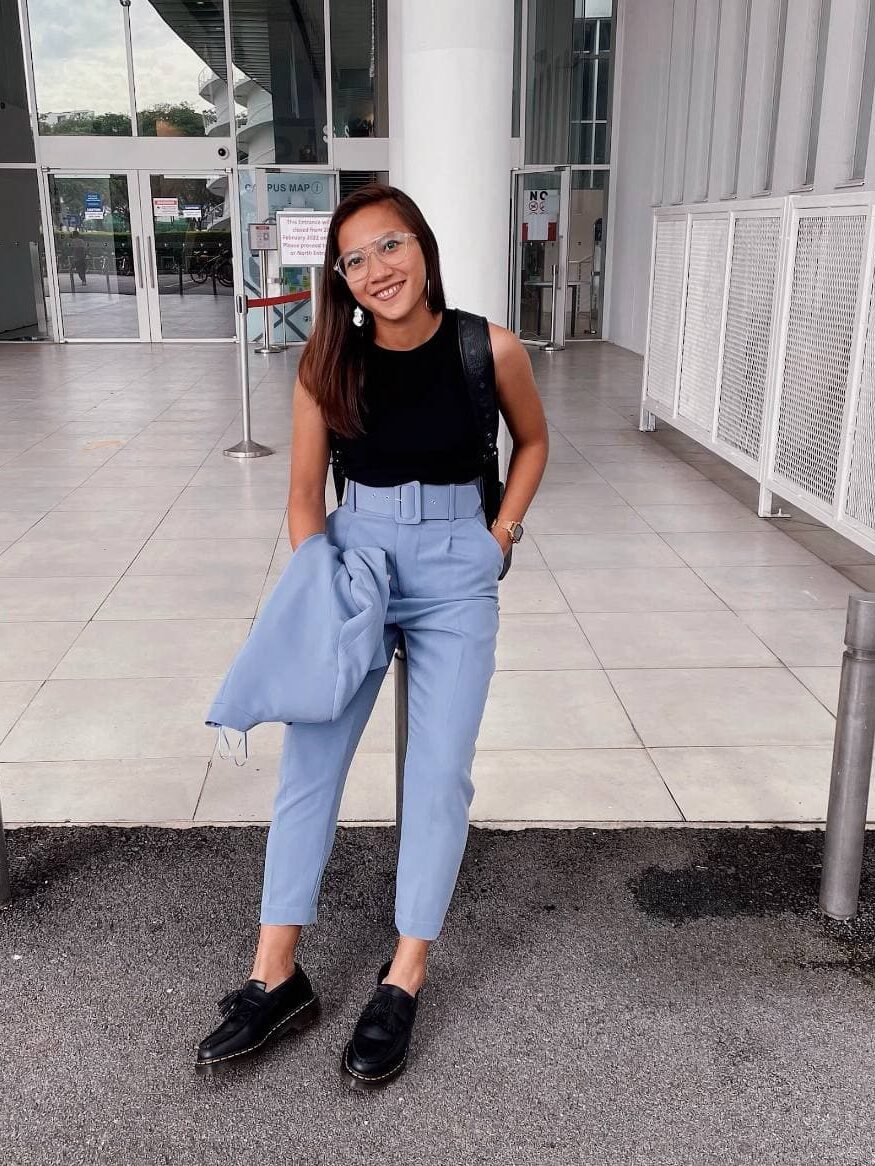 FIRST NATIONAL TOURNAMENT IN TWO YEARS
Izzati's football career took a hiatus during the pandemic, and the Asian qualifier in September 2021 was the first international tournament that she and her fellow teammates had attended in almost two years.
"We were very worried at first, because we didn't play together [as a team of 11] until about two months before because of restrictions. We were playing in teams of five and we had to adapt to a 11 person team in that short while," she said. The lack of friendly matches for practice due to no international travel also meant that the team could not gauge their standards.
Despite this, the team continued to give their all. Izzati recalled finishing her internship and practising late in the night. She remembered being unsure how to tell her father about making the team, and worrying about the Covid-19 situation.
On the way to Dushanbe, Tajikistan, where the tournament was held, the team did the necessary, wearing their masks and sanitising their hands.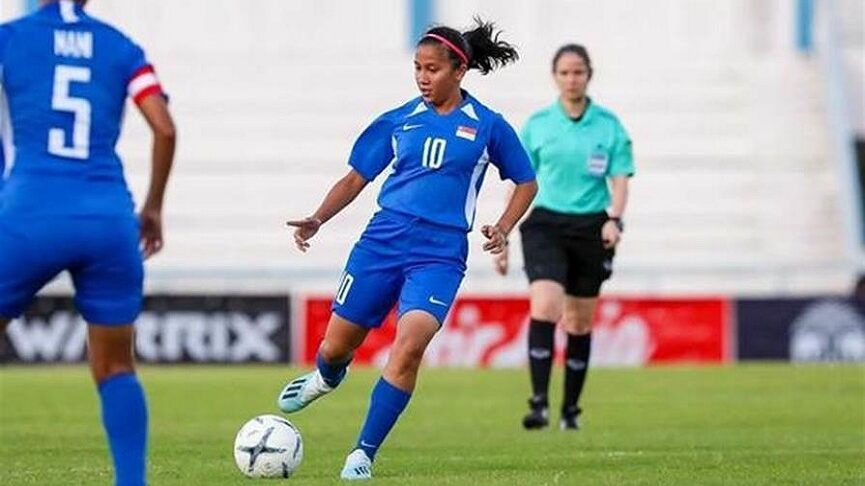 "I remember people would not wear masks while we were in transit in Dubai, and it was quite scary and concerning. So we just tried our best to remain safe," Izzati said. The team also did not manage to go sight-seeing in Tajikistan.
The tournament was such that Singapore would face Indonesia in a home and away format, and according to Izzati, her team put up a good fight despite losing each match by a solitary goal.
"Before the match we would just tell each other, let's play our best. We just wanted to have a great time and see how we would do."
FUTURE HOPES
With another tournament under her belt, Izzati said she looks forward to seeing how far she can go in the national team, and would perhaps try out for an overseas league team.
After graduating from RP, she hopes to further her studies overseas while still pursuing football, and improve herself both as a player and a person.
As for her hopes for the national team, Izzati wants to do better so that the sport can get more support from the Government and Singaporeans.
"I remember the tournament in Tajikistan, there was some support from Singaporeans. FAS live-streamed it and people actually watched and left comments," she recalled.
"And it was quite touching, and I hope that the support keeps coming, so there will be better football in Singapore."