After a two-year hiatus due to Covid-19, IGNITE! Music Festival is making a grand comeback this coming July 29 and 30. Since 2008, the music festival aims to put a limelight on our growing local artists. Tag along with your friends to enjoy great local music whilst igniting passion and compassion!
IGNITE! VILLAGE: FOOD
Bring along an empty stomach for some amazing delights at IGNITE! Village, with food choices ranging from mochi donuts to Thai milk tea.
Tuk Tuk Cha brings you affordable yet authentic Thai snacks ranging from refreshing beverages to sumptuous mini-bites. Quench your thirst with their famous Thai Milk Tea for only $3.80 (M) and $4.20 (L), and sweet treats such as their Shibuya/ Golden toasts from $5.20 to $8.90. Best of all, it's Halal-friendly!
Dochi Dochi (@wtvfoodsg) is known for their bite-sized mochi donut balls with over nine flavours to choose from, such as Oreo Bomb, Biscoff Crunch, and Kaya-lah. Apart from their sweets selection, their Kani Mayo comprised of crab meat, mayonnaise and tobiko is a big hit amongst savoury food lovers too! Get some chewy donut balls to share from only $7 to $15.
Okieco (@okieco.sg) brings the streets of New York City to RP campus, as students get to indulge in artisanal Banana Pudding by the pint. The Muslim-run home based business offers a Classic version that's layered with vanilla creme, homemade vanilla wafers and hearty chunks of banana. For the chocolate fanatics, their Choc Fudge pint is also a tempting option going for $12.50 a pint.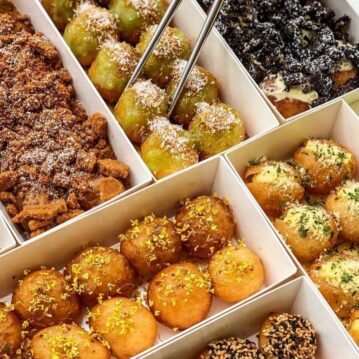 IGNITE! VILLAGE: SHOPS
Want to shop till you drop? Or simply do some window shopping? Our IGNITE! Village vendors have many items to offer, ranging from vinyls, jewellery, vintage clothing and much more.
Ameia (@ameia.co) offers handmade modern jewellery at affordable prices, such as earrings, necklaces, and phone straps, all for $20 and below. If you're looking for a dainty present for yourself or a special someone, this is the right place to visit.
Inkperfect.co (@inkperfect.co) brings you painless temporary tattoos for under $15, perfect for those who love tattoos but don't want to break the bank, or commit to the pain. Here, you can get a taste of what having ink on your body is like before making a permanent decision.
VintageWknd (@vintagewknd) is a big name amongst youths who love vintage wear. Travel back in time with their specially curated, wallet-friendly clothes that are edgy, modern, and everything else in between! The brand carries a wide range of sizes, making it easily accessible to all.
Moonset (@moonset_sg), is a fashion boutique that brings street-style urban bags to IGNITE! for under $30. If you need a new tote bag or backpack that has both looks and durability, Moonset has got you! 
Mosta Records(@mostarecordslp) started out as a vinyl reseller, and has now evolved into an independent record label offering a plethora of other genres, through new and pre-loved vinyl.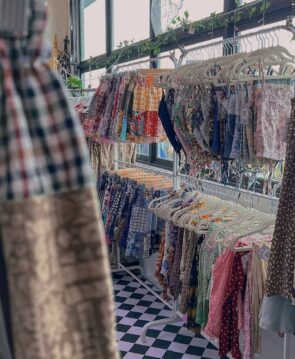 DAY 1 ARTISTS – ShiGGa Shay, and MANY MORE!
Relax and chill with some upbeat music from 5:30 p.m. to 10:00 p.m. on Friday, July 29, at The Republic Cultural Centre. We recommend you not to miss out on this amazing lineup because it is going to be a blast!
Watch this year's IGNITE! Band Audition winner, Aggressive Raisin Cat (@aggressiveraisincat) perform hard rock and metal music. Expect to be head-banging all night long to their singles, Ramen and Edgelord.  
ShiGGa Shay (@shiggashay) is a renowned Singaporean singer-songwriter who brings you hip-hop jams you would not want to miss. Previous singles like Tapau and Paiseh add a splash of Singaporean diversity to the hip-hop scene. His latest album, I AM U, also features songs like uRight and Mercury alongside fellow artistes Jay Park and OZI. Catch him at IGNITE! Music Festival from 9:30 p.m. to 10:00 p.m..
Love indie music and rock? The New Modern Lights (@thenewmodernlights) is an indie-rock/dream pop quartet that will be providing soft-rock tunes for you to dance through the night. Get to hear their new single Somebody, and other hit songs like Dreams, Bones, and Sinking. The New Modern Lights also hinted at a special cover and guest appearance over at their performance. Catch them from 6:30 p.m. to 7:00 p.m. to find out who it is!
Space Walk (@officialspacewalk),  also known as Firdaus Jum'at, is a local singer-songwriter who drums the guitar to nostalgic and soulful tunes of the 80s. Known for his experimental sound, the former Republic Polytechnic student was more than happy to be part of the IGNITE! Music Festival. Catch his latest album, The Mystery Coffee Mixtape, and his single Too Fast, Take It Slow on stage from 7:15 p.m. to 7:45 p.m.. 
Marian Carmel (@mariancarmelmusic), a Filipino-Singaporean singer and songwriter, is known for her hit single What Are We. Her debut album To You, To Me has also solidified her position in the region as one of the most promising singer-songwriters and topliners from Singapore. Be sure to anticipate a mix of blues and pop genre that creates melancholic tunes for your ears, as she performs on stage from 8:00 p.m. to 8:30 p.m..
Feez (@itsfeez), is an up-and-coming, multilingual R&B artiste who seamlessly manages to incorporate his struggles and feelings into Malay and English lyrics, which inspired a large part of his music. His latest song release, Don't Wanna Go takes inspiration from the struggles he experienced as a local artiste slogging through the Covid-19 pandemic. Catch his latest Single Tipu Lagi, exclusive to IGNITE! Music Festival, from 8:45 p.m. to 9:15 p.m..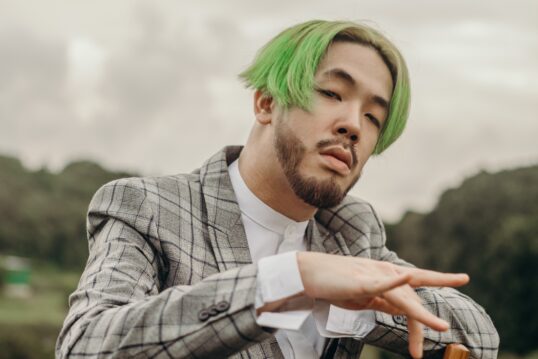 DAY 2 ARTISTS – Daniel Sid, M1LDL1FE, and MORE!
Come early to catch Layyi, Rangga Jones, and Daniel Sid at IGNITE! @ Studio from 4:15 p.m. to 6:15 p.m..
Having performed at IGNITE!'s 2019 edition with a band called HE1ST, local singer-songwriter Layyi (@estherlo96 on IG) is no stranger to the IGNITE! stage. Now, the Hey Love singer is widely anticipated to bring back her melodic vocals this year, through honest and relatable music that aims to inspire positive change in our world.
The Indonesian-Singaporean singer-songwriter and producer, Rangga Jones (@ranggajones18) brings love songs to IGNITE! @ Studio. When asked for the inspiration behind his latest single, I Don't Want to See You Cry, Jones replied "I wanted to remind people to not be so hard on themselves." 
Daniel Sid (@danielsiddy), a Singaporean singer-songwriter, musician, and producer, started off as a busker, but now plays on the big stages. Sid was an IGNITE! fan, and this year marks his first time showcasing his skills at the event. "It is pretty much an honour for me to come by and just be able to share my music with you guys", the 26-year-old Greener Grass singer said. 
These three artists bring us a melodious, serene list of songs at IGNITE! @ Studio, so don't miss this wonderful opportunity to spend your evening jamming along to their songs at The Republican Culture Centre.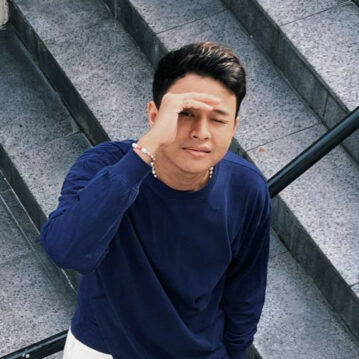 From 5:30pm to 10:00pm, catch many more local artists at IGNITE! @ Theatre. Bring out your swagger on the main stage, with a line up including Saints Amongst Sinners, Cadence, Tell Lie Vision, Bakers in Space, and finally, M1LDL1FE! 
Formed in 2017, Saints Amongst Sinners (@saintsamongstsinners) is a seven-member band that performs indie rock with shoegaze influences. Their IGNITE! performance marks the first time performing at a large scale event. But that's not stopping the members from being abuzz with anticipation and excitement. 
Alternative indie noisemakers make an appearance at IGNITE! 2022. Cadence (@cadencesg) is a five-member local band, and if you aren't familiar with them, listen to their latest single, Runaway on Youtube. It's a song about dreaming that they're back on stage, and with IGNITE! they truly are! 
Back again, Tell Lie Vision (@tlvofficial) joins IGNITE! for the fourth time! The post-hardcore band aims to bring alternative rock music to the stage by combining theatrical finesse with heavy guitar melodies, creating a signature sound. Fun fact: they were a part of RP's Jammerz Arena back in their school days. 
With their last live show having took place in 2019 IGNITE!, Bakers In Space (@bakersinspace) is ready to make their live comeback on this year's stage, as the quartet performs alternative rock music with their song All The Time. 
M1LDL1FE(@m1ldl1fe) is the guitar and synth-driven band behind I Can't Seem to Get Anything. Influenced by post punk music from the 90s, the band brings their brazen indie-rock pop sound to IGNITE!. Get ready for this quartet to perform their hit singles at IGNITE! @ Theatre.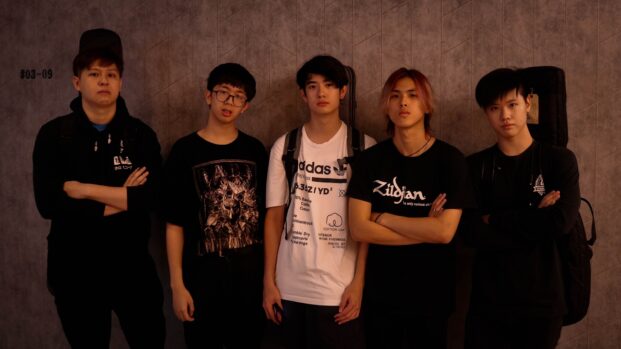 Don't miss this year's IGNITE! happening live at The Republic Cultural Centre! Follow Ignite! on Instagram for daily updates @ignitemusicfest. 
Support local & don't say BOJIO!