Vibrant, citrus-toned walls lined with lush greenery and bucolic wall murals is what you will be greeted with the moment you step into this authentic French restaurant-café. Vines drape over the central bar, and shine comes in the form of illuminated brass shelves lined with spirit and liqueur bottles that catch the light streaming in. This perfectly complements the white and coffee-toned rattan furniture which makes me feel like I just walked into a quaint French home, giving off a cozy ambience.
Merci Marcel, open from 8am to 10.30pm daily, is a Parisian café inspired by "France-in-The-Tropics". There are three outlets – Club Street, Tiong Bahru and latest outlet Palais Renaissance, situated in a discreet corner of Singapore's bustling Orchard Road, which is the one I visited. Their offerings vary from gourmet food, unique drinks and (many) Instagrammable spots.
I first ordered the Tarte flambee ($26) which is an ultra-thin pizza that comes crispy at the edges topped with melted reblochon cheese, grapes and savoury smoked duck breast. I cannot lie, the tartness and texture of the grapes combined with salty ingredients took some getting used to, but after a couple of bites, the fusion of contrasting flavors was exquisite. The duck added a delightful smokiness to the dish, and considering how light the pizza crust was, I definitely didn't feel the guilt as I polished this off the board.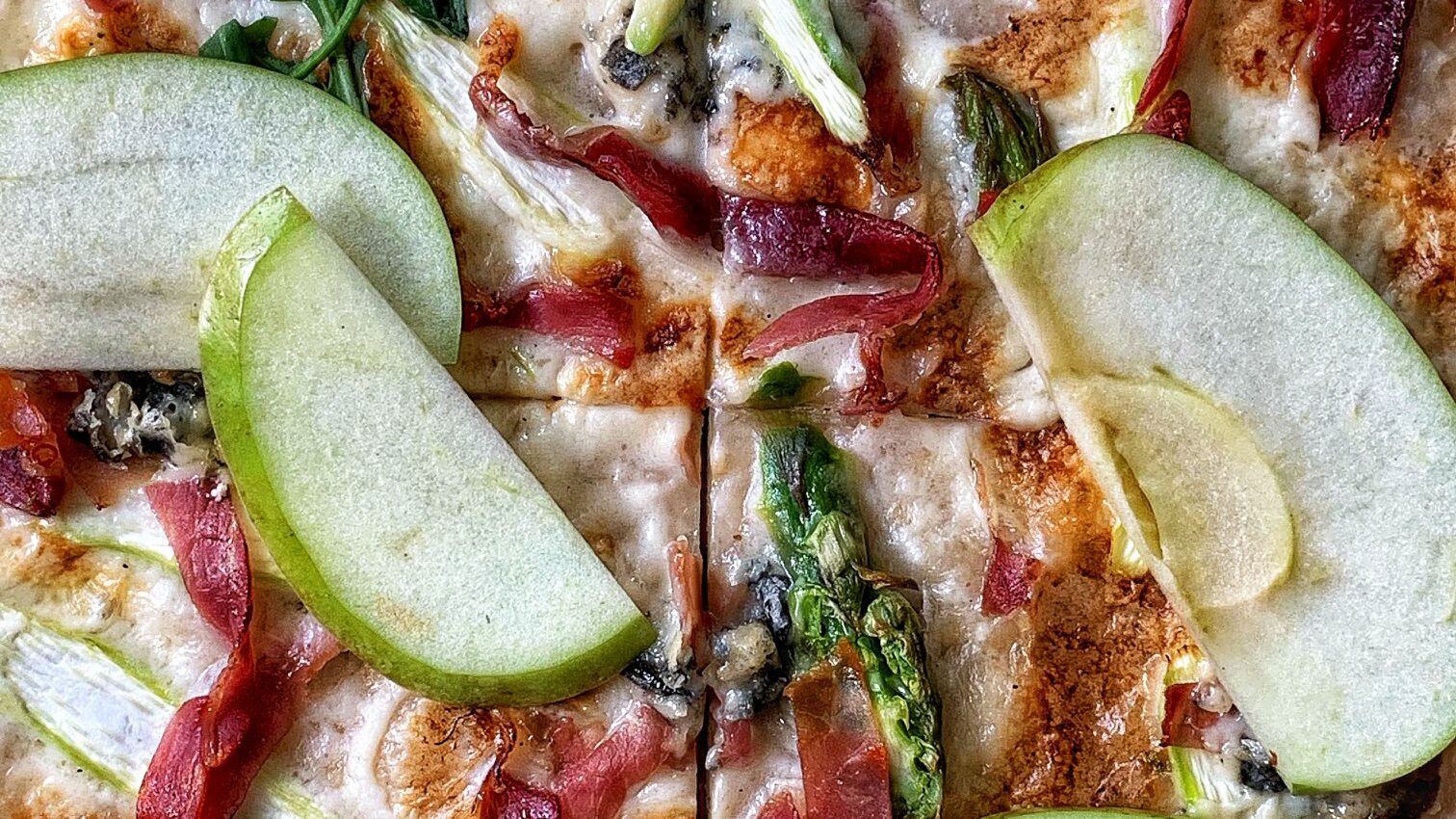 This dish reminds me of the galette which I had at The French Fold – an establishment under Merci Marcel as well. In comparison, the Tarte flambee was a lot more creative and unique in its flavour profile as it combines the savory and sweet elements while the galette mainly consisted of basic ingredients like sausage and cheese.
The Pan seared squid ($24) that combines squid, clams and mashed potatoes was all to shout about. The smooth texture of the mash and buttery fragrance of the meal made a mini explosion of fireworks in my mouth combined with the slight chew on the seafoods – a definite highlight.
Finally, we move on to the dish of the night – the Ravioles de Royans Palais ($22) which is Merci Marcel's widely-raved about signature dish. Presentation wise, it's rather underwhelming with just pasta drenched in white cream. However, this surprisingly rich dish packed a good serving of French dumpling pasta filled with Tête de Moine cheese. Each mouthful burst is filled with richness and flavour and becomes more and more addictive with every bite! If you're a pasta and cheese lover, this is one dish to save room in your tummy for.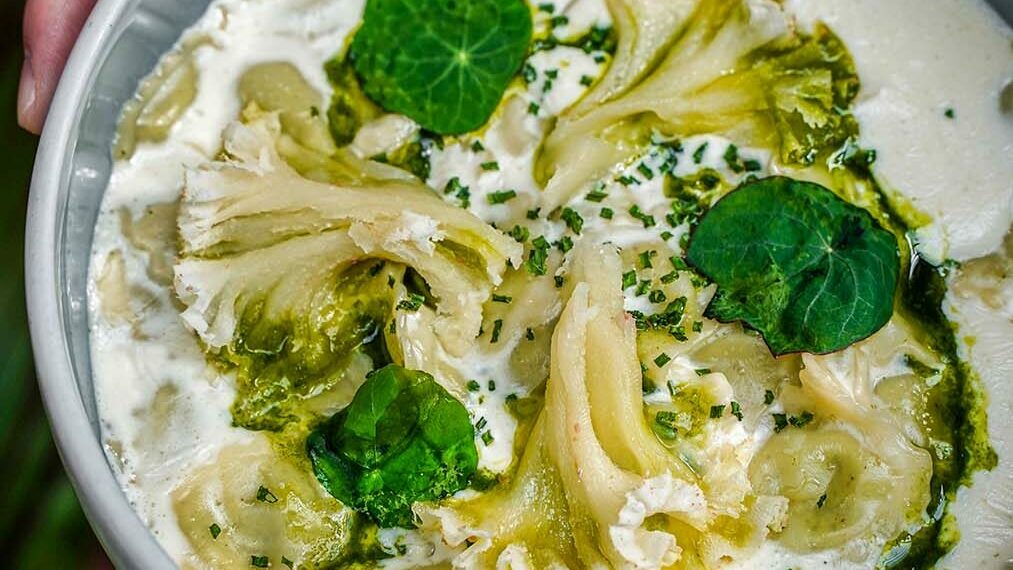 And let me just say, every corner of this place was made for the 'gram dripping in tropicana-bohemian chic. The inviting lounge area features a wooden shelf with more than 1,000 bottles of French Rosé displayed, looking like a dazzling wall that makes for the perfect OOTD backdrop. There is also an alfresco dining patio that overlooks the shopping district, offering diners a space out back drenched in sunlight.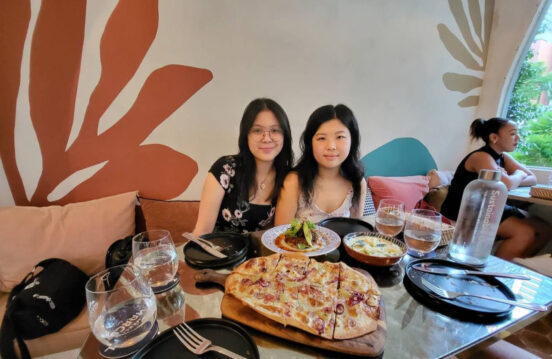 Overall, the service was prompt and personable. They never made us wait unnecessarily for water refills, or when taking our orders. They were also extremely helpful when providing explanations and recommendations for dishes we were unsure about.
Final verdict: I know the pricing is not very wallet-friendly with expected damage to amount to $25+ per person, but this is worth your every cent. This eatery has impressed me on all points and scores a solid 5 stars for me.